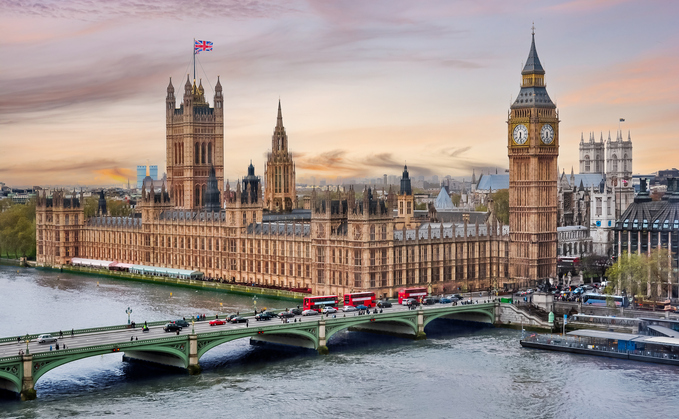 Just halfway through the week and already the pensions industry has been bombarded with proposed policy changes, documents, calls for action, and consultation responses. PP rounds up some things that have happened so far this week.
The week started with chancellor Jeremy Hunt's annual Mansion House speech on Monday (10 July) in which he announced a series of reforms in order to 'unlock' millions from pensions to grow the economy and boost member outcomes.
A key outcome of the speech was the launch of the Mansion House Compact, which the government said could "unlock" £50bn of capital by 2030.
The compact is an agreement between nine of the UK's largest defined contribution (DC) pension providers to allocate 5% of assets in their default funds to unlisted equities by 2030. These nine providers are Aviva, Scottish Widows, Legal & General, Aegon, Phoenix, Nest, Smart Pension, M&G, and Mercer.
The government said the move could "unleash the superpower" of DC schemes.
Also in the chancellor's Mansion House speech, a proposal to get Local Government Pension Scheme (LGPS) funds to double their investment in private equity to 10% was revealed.
Hunt said there would be a call for evidence on doubling LGPS investments, which he said could lead to £25bn being invested by 2030.
The proposals also include a potential March 2025 deadline to transfer all LGPS assets to local government pools. Hunt said this would include "setting a direction" that these exceed £50bn of assets per pool.
However, the pensions industry warned against a 'one-size-fits-all' approach for the well-funded LGPS, which encompasses "different needs across the employer base".
Alongside these reforms, the government launched a consultation on trustee skills and capacity.
The Department for Work and Pensions (DWP) and HM Treasury launched the consultation in a bid to improve the skills and capability of trustees and remove barriers to making effective investment decisions.
The consultation seeks evidence on whether the current framework and guidance on fiduciary duty is sufficient to help trustees make decisions in the best long-term interest of savers, and also covers whether trustees have sufficient time and support to fulfil their duties.
The consultation also suggests trustees should be mandated to provide enough information to The Pensions Regulator (TPR) so each trustee can be uniquely identified.
A further call for evidence launched by the government covered DB scheme surpluses, looking at how the DWP might change surplus and other rules to help DB schemes invest differently.
The call for evidence asks schemes a range of questions, including whether enabling trustees and employers to extract surplus at a point before wind-up could encourage more risk to be taken in DB investment strategies and enable greater investment in UK assets, including productive finance assets.
It also asked what tax changes might be needed to make paying a surplus to the sponsoring employer attractive to employers and scheme trustees.
The government also published its response to several consultations, including on defined benefit (DB) superfunds, collective defined contribution (CDC), small pots, and value for money (VfM).
The government's response to its consultation on the consolidation of DB pension schemes in superfunds revealed it would now begin work to develop a permanent legislative regime.
Pensions minister Laura Trott said the "vast majority" of the responses to the consultation were supportive of the proposals and "keen to see superfunds up, running and regulated in the UK" - noting work would now begin to finesse the detail required to enable the DWP to develop and progress the permanent legislative regime.
Responding to its consultation on extending opportunities for CDC schemes, the government confirmed it will publish draft legislation on the way forward later this year.
The response noted the increasing interest and appetite across the pensions industry for delivering CDC schemes and set out the DWP's proposed way forward.
Trott added: "I believe CDC has huge potential to benefit pension savers. At a fixed cost to employers, they can have the assurance of an affordable regular income in retirement by sharing risk, smoothing the impacts of market movements and other factors which otherwise would drive volatility and deliver wildly unpredictable outcomes.
"By reducing and mitigating the risks faced by members these schemes can take advantage of the ability to invest in more productive assets. This enables CDCs to play a key role in driving investment towards the vital infrastructure that the UK needs."
The DWP also published its response to its call for evidence on small pots, noting it plans to implement a default consolidator to tackle the issue of small pots and bring members' deferred pots together into one.
Trott said small pots are a "drag" on the pensions system. She said: "This consultation sets out our proposed framework for this model which will enable a small number of authorised schemes to act as consolidators for deferred small pots. We will look to take forward primary legislation to implement a statutory framework as parliamentary time allows, with further detail underpinning this to be covered in secondary legislation - which will be subject to formal consultation."
Alongside this, the government issued a response to its VfM consultation, revealing the VfM framework's components will cover investment performance, costs and charges and quality of services.
The response also noted the framework intends to support the acceleration of consolidation of poorly managed schemes into more efficiently run schemes so that no saver is "left languishing in an underperforming scheme".
The government also revealed the VfM framework will be implemented in phases.