Union calls Post Office's plans to close DB a 'scandalous attack'
The Communication Workers Union (CWU) has attacked plans from the Post Office to close its defined benefit (DB) scheme to future accrual on 31 August.
The plan, which involves launching a defined contribution (DC) scheme to where members will be transferred on 1 September, was revealed to employees on 2 February. Around half (3,200) of all employees...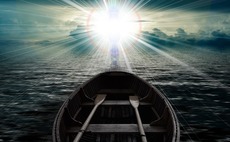 Now authorisation has ended for existing schemes, Kim Kaveh reflects on the process and asks what the future holds for ongoing supervision.
Capita has signed up to the government-backed Star Initiative, taking its total number of participants to 50.
Smart Pension and Australian administrator Link Group have entered a strategic global partnership to take their "combined expertise" into new markets in the UK and globally.
Cost savings of up to 20% could be made by pension schemes if they move to a defined contribution (DC) master trust, according to Hymans Robertson analysis.
Back to Top