PPF is most likely route for British Steel scheme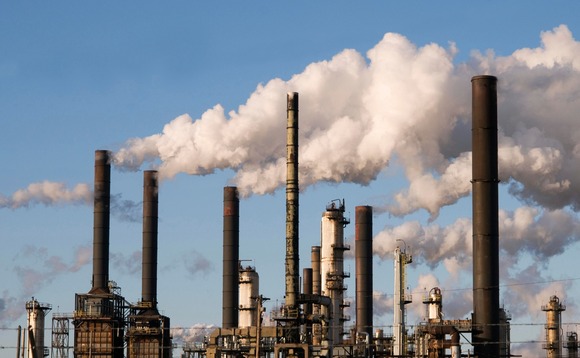 A majority of respondents believe the British Steel Pension Scheme will end up going into the lifeboat fund.
More of Pensions Buzz's 120 respondents said it was dangerous for politicians to refer to the Local Government Pension Scheme (LGPS) as "wealth funds" and thought fund managers would stop charging clients for their research.
Half of those surveyed believe the British Steel Pension Scheme (BSPS) will go into the Pension Protection Fund (PPF).

The future of the scheme is uncertain as its large size is a major obstacle to finding a buyer for the Wales-based Port Talbot plant currently owned by Tata Steel.
Other respondents said the scheme could be bailed out by the government (10%) or find a new sponsor (1%), while over a third believed it would be a combination of all three solutions (35%).
One pundit who thought the lifeboat fund would step in said: "Having first-hand experience of this, it all gets very political and the PPF usually ends up picking up the tab."

Another said they could not see why a new sponsor would want to take on the responsibility of funding the scheme.
Among the 35% who predicted a combination of solutions, one commentator said: "The issue here is one of scale - is the scheme simply too big and the membership impact too great just to allow the scheme to fall into the PPF."
Among those thought the government would bail out BSPS a respondent said: "Other schemes with less newsworthy stories will be treated less fairly."
It is dangerous for politicians to refer to the Local Government Pension Scheme (LGPS) pools as 'wealth funds' according to an overwhelming majority of respondents.
More than 60% disagreed with the term used to describe the investment pools that will be created as a result of the reform process. Respondents said this revealed a misunderstanding of how the LGPS worked and its commitment to provide pensions for public sector workers.
A pundit said: "They clearly do not understand that pension funds have liabilities, and that the average LGPS pension is not much above £4,000 per annum, so wealth does not really come into it!"
Another said they were fed up with the government and media treating public and private sectors differently.

However 33% disagreed with one commentator arguing the government was on the hook to pay any benefits so it was the government's money.
Another respondent said: "The government is ultimately on the hook for payments to scheme members therefore, uniquely for governments, fund investment is their prerogative whether you like it or not."
Just 6% were undecided.

An overwhelming majority, 74%, said they had not used the Code of Good Practice on Incentive Exercises to design options for members who want choice in the past year.

Some replied they did not know what the Code was while others questioned its relevance.
One commentator said: "Like most stuff from The Pensions Regulator (TPR), drafted by people with precious little experience of real life. Try justifying TPR's attitude on risk reduction to the employer, who actually has to put his hand in his pocket to fund the scheme."
Another respondent said: "There seems to be little reason, requirement or need for a DB scheme to review design options."
Just a fifth said they had used the Code in the past 12 months. "If you provide access to financial advice and want a positive outcome, one must use it," said one pundit.
Over half of respondents said the £15bn merger of Just Retirement and Partnership would make no difference to the bulk annuity market. This is despite both groups having a strong presence in the market, particularly among medically underwritten deals.
One respondent said: "There is enough competition from the reinsurance market to keep price tension."

Another said: "Annuities are on the way out, pricing themselves out of the market."
Of the 23% who believed it would be positive for the market expressed their hopes for improved levels of service, better annuity rates and charging structures.
"It will create efficiencies which is good for the bulk annuity market," some one respondent.
Just 13% said the merger would be bad for the market. Reasons for this focused mainly on pricing with one saying there would be "less choice" in the medically underwritten annuity market.
Another said there would be less competition which "may lead to poorer deals for schemes looking at such de-risking strategies."
Just 8% were undecided.
Just over half of respondents said fund managers would follow the lead of Neil Woodford to cease charging clients for research, although over a third (37%) were undecided. Just 12% did not believe other fund managers would not stop charging clients for research.
One respondent was sceptical: "Not sure that it will benefit the customer. The cost of the research will still be charged for in the final costings - call me cynical, but we have to be realists."
A pundit said fund managers "will get their pound of flesh in other ways", while another said "there is no such thing as a free lunch - clients will pay one way or another."
One undecided respondent said: "Clients will be charged one way or another. What is needed is transparency over all charges not just stop charging one way for some aspects of the service."
A different respondent claimed research is a "bona fide business expense" and so it is "perfectly acceptable to deduct it from unit prices". They added: "Would the unit holders rather have their fund manager doing no research at all?"
To see the results in full click here.
Back to Top