Mercer appoints outsider to replace Dunsire as UK business leader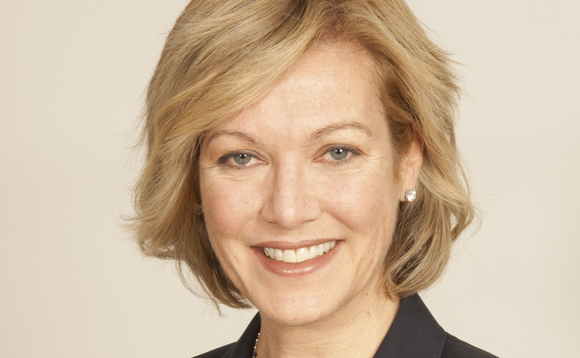 Mercer has hired Sylvia Pozezanac from Prudential Financial to take over from Fiona Dunsire as its UK chief executive.
Dunsire, who has been the consulting firm's UK market leader and chief executive since December 2012, is moving to a role as wealth leader for Mercer's growth market countries. She will continue in her current role until Pozezanac joins the business next month.
Pozezanac will join the consulting firm in May and report to Mercer international region president David Anderson
At Mercer, Pozezanac will report to Mercer international region president David Anderson and work to build on the firm's heath, wealth and career businesses and maximise the potential of the acquisition of JLT by Mercer's parent company Marsh & McLennan, which completed at the beginning of April.
Pozezanac joins from Prudential Financial, where she spent six years in its New York office, most recently as senior managing director for Prudential Client Management. Previously, she spent 26 years at Willis Towers Watson in several leadership roles in its retirement and insurance businesses, as well as leading the integration of Towers Perrin's and Watson Wyatt's sales and marketing functions.
Commenting on her new role, Pozezanac said: "I look forward to working with teams across the UK, including the leadership team, to grow the business through delivering the most innovative solutions and high-quality service to clients to meet their current and future needs."
Mercer president and chief executive Martine Ferland added: "Given her three decades of experience across the retirement and insurance sectors, Sylvia is the ideal person to lead our business in the UK.
"She is known in the industry as a client-focused creative thinker, change agent and solution provider. Our UK business and clients will benefit from her experience across mature and emerging businesses, deep subject matter expertise and significant leadership expertise."
Ferland added: "David Anderson and I would also like to take this opportunity to thank Fiona Dunsire for her strong leadership in the UK over the last six years.
"Her achievements are many, and we are particularly grateful for her tireless work to improve opportunities for women and minorities across the industry, launching the groundbreaking Mercer workplace savings and for her instrumental part in developing the UK's digital DC and savings propositions. Fiona will continue as UK CEO until Sylvia joins in May, and we would like to wish her the best in her role as wealth leader for our growth market countries."
Back to Top