IFS: Pensions system places too much risk on individuals
Workplace pensions look more like individual savings pots as too much risk is loaded onto members, Institute for Fiscal Studies (IFS) director Paul Johnson warns.
Johnson, who is due to speak at a lecture tonight marking the Government Actuary's Department's centenary, will argue while current pensioners are on average better off than ever and the introduction of...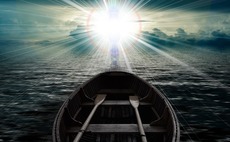 Now authorisation has ended for existing schemes, Kim Kaveh reflects on the process and asks what the future holds for ongoing supervision.
Capita has signed up to the government-backed Star Initiative, taking its total number of participants to 50.
Smart Pension and Australian administrator Link Group have entered a strategic global partnership to take their "combined expertise" into new markets in the UK and globally.
Cost savings of up to 20% could be made by pension schemes if they move to a defined contribution (DC) master trust, according to Hymans Robertson analysis.
Back to Top