Thérèse Coffey reaffirms government pension plans at Tory conference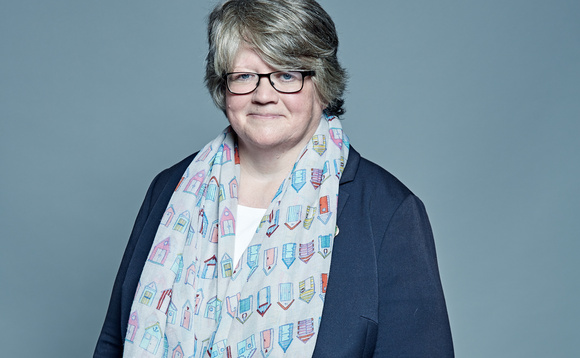 Work and pensions secretary Thérèse Coffey has reaffirmed the Department for Work and Pensions' (DWP) pension commitments just over three weeks after taking office.
Speaking at the Conservative party conference this morning (30 September), the MP for the Suffolk Coastal constituency said the government department wants to "go further" with developing auto-enrolment.
She also revealed the government wants "to put people in control of their pension pots" and committed to ensuring the delivery of the pensions dashboard.
The speech also confirms that the government will proceed with much-mooted plans for enhanced powers for The Pensions Regulator, and the introduction of collective defined contribution provision.
"We are ensuring the delivery of pensions dashboards so that people can see their savings online and in one place," she said.
"We will take powers so we can send reckless business owners to jail if they plunder pension pots.
"And for the employees of Royal Mail, we will make good on our commitments to help them deliver a new pension fund."
Last year pensions and financial inclusion minister Guy Opperman suggested these measures could be included in a pensions bill within the next Queen's Speech - although, following the nullification of the prorogation of parliament, it is currently unclear when that might take place.
While arguing the DWP's plans would "increase the incomes of the lowest paid", Coffey suggested a Labour government would be detrimental to pensions, suggesting: "Jeremy Corbyn's Labour will hit pensioners' saving pots through hiking taxes and renationalising swathes of industry - costing pensioners thousands of pounds".
Analysis by Clifford Chance earlier this month found that Labour proposals to redistribute company shares could cost workplace pension schemes £25bn in aggregate, by reducing the value of equities held in fund investment strategies.
This was Coffey's first speech as a cabinet minister, having been appointed by Boris Johnson at the beginning of the month following Amber Rudd's resignation.
The conference comes to a close on Wednesday.
Back to Top