Asset management fees continue to fall following pressure from schemes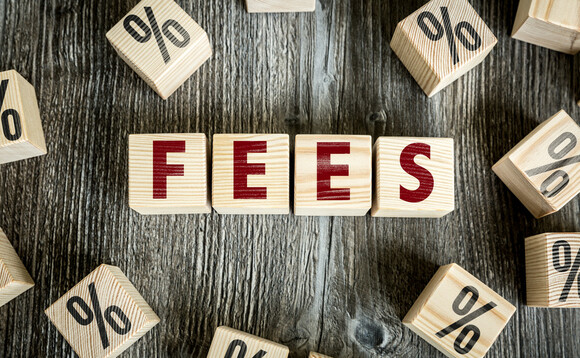 There has been a substantial reduction in fees across a number of asset classes over the past few years as pension funds continue to apply pressure on fees, Bfinance says.
In its biennial investment management fees report published today (7 October), it showed fees have declined significantly in 2019 for asset classes such as absolute return bonds, emerging market equity, emerging market debt and hedge funds.
The data was gathered from up to 300 investment managers for each asset class to June 2019 based on median quoted fees of $100m (£81.3m). It showed fees for active global equity mandates had fallen by 7% since 2013 and 4% since 2016. Median quoted fees for a $100m mandate sat at 55 basis points as at June 2019.
Reductions were larger in global emerging market equities, with fees down 13% since 2013 and 6% since 2016. The median quoted fee for a $100m mandate was around 74bps as at June 2019.
Emerging market debts also fell, by 10% in median quoted fees, while "maturation of the unconstrained bond sector" brought fees down by 15%, Bfinance said.
Median hedge fund fees fell to 58bps during the 12 months to June 2019. This was a significant drop from figures shown in its 2017 report, which found a fall from 100bps to 80bps.
Managing director and head of portfolio solutions Mal Hunt said: "Generally speaking, there is lots of pressure on investors of all types to reduce fees. Of course it does vary to some extent by type and region."
He added: "Falling fees provide an opportunity for pension funds - many of these reductions are eye catching, and so for those investors in similar strategies this is a call to arms if they haven't looked at fees to do that to make very significant savings."
But he also noted that it is not just about fee reductions, and the message is to consider how to provide value for money in a tailored and comprehensive way.
He said: "It's good investment hygiene for all investors, [including pension funds] to consider not just fees, but value for money more holistically."
The report noted investors can use a range of tools to improve value for money, adding that they should not focus on 'low cost' at all costs, and that net returns are the priority.
It said mandate consolidation can be an effective method to improve efficiency and value for money, although the savings achievable through larger ticket sizes differ substantially by asset class and quantum.
It also noted developments in manager performance analysis can be helpful in assessing and renegotiating fees; adopting different fee structures can be helpful, "though performance fee structures should be handled with considerable caution".
It added that investors should consider whether their manager selection processes maximise competition between managers, setting the client up as 'price maker' rather than 'price taker.'
Bfinance head of investment content Kathryn Saklatvala said: "Taking advantage of fee trends is very important. It is important to benchmark the fees you're paying, and to be as granular and tailored as you can be about it. Benchmarking requires a lot more than this kind of headline data - it requires real comparison of genuinely comparable strategies.
"Pension funds have opportunity irrespective of fee trends, such as mandate consolidation, different approaches to performance analysis, and to think about what they're paying for.
"These are all things that can be very helpful irrespective of what trend is going on in the overall pricing. We really want to emphasise this point."
Back to Top