Limited RPI change now factored into company pension disclosures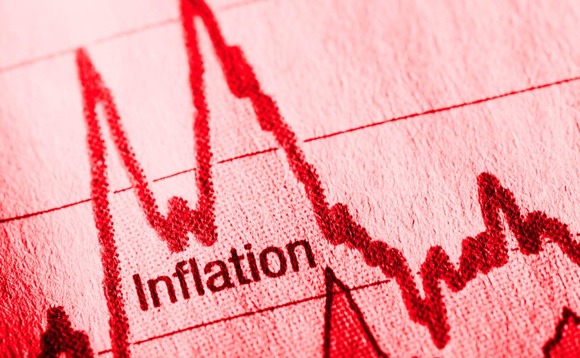 Companies with large pension schemes have already made budget allowances in advance of proposed changes to the Retail Prices Index (RPI), Willis Towers Watson (WTW) says.
The consultant analysed the accounts of a number of FTSE 100 firms and those with pension liabilities of over £1bn - finding that assumed RPI inflation fell 0.25% across all scheme liabilities in line with market movements.
This comes as the government's decision to reform RPI and align it with the housing-cost based version of the Consumer Price Index, known as CPIH, continues to attract criticism.
Chancellor Sajid Javid has said that a consultation on whether to allow the changes to be made as early as 2025 will be launched alongside the 11 March Budget.
WTW head of corporate consulting Bina Mistry said most organisations are "effectively factoring in around half of the potential change" from 2030, but none for before that date.
"The effect on their overall RPI-CPIH gap assumptions is smaller still because a large proportion of pensions will be paid before 2030," she said. "We might see a further reduction in RPI-linked liabilities next year too if it becomes clearer that the change will go ahead without pension scheme members being compensated - though there could be legal uncertainty for some time to come."
What then happens to surpluses and deficits under CPIH will be dependent on how well hedged schemes are.
WTW also found a majority of its major clients had not revised their previous year's estimate of how guaranteed minimum pension (GMP) equalisation would affect liabilities.
A total of 69% estimated that commitments resulting from GMP equalisation amounted to less than 1% of their liabilities, including 44% where the anticipated cost was less than 0.5%.
Last year, WTW research analysis of accounting disclosures made by all FTSE 350 companies with 31 December 2018 year-ends found GMP equalisation costs were assumed to be on average 0.6% of liabilities.
Fellow consultant Barnett Waddingham termed the proposed changes as "punishment for the prudent" last November after its research concluded that RPI-linked liabilities are likely to see a reduction in value by at least 10% if changes are put in place.
Follow all of Professional Pensions' coverage on the proposed changes to RPI here: https://www.professionalpensions.com/tag/rpi
More on Law and Regulation
Back to Top