Key issues for trustees and sponsors to consider amid coronavirus crisis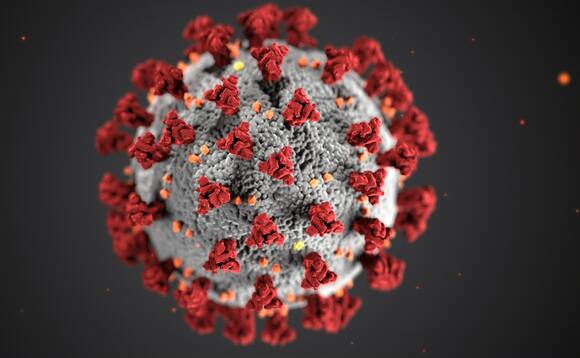 DLA Piper has set out a list of key issues for occupational pension scheme trustees and sponsors to consider in light on the Covid-19 pandemic.
While the spread of coronavirus has had a substantial impact on financial markets and the productivity of companies and workforces, the firm urged schemes to consider ways to help members during the crisis.
DLA Piper has outlined the following:
Requests to reduce, delay or suspend contributions
The firm noted: "There may be circumstances where employers sponsoring a defined benefit (DB) pension scheme would seek to deviate from the agreed schedule of contributions as a response to cashflow concerns arising from the outbreak.
"The consideration of any such proposal would, from a trustee perspective, focus on what is in the best interests of the pension scheme, which will usually include making an allowance for the maintenance of an ongoing sponsor who can continue to support the scheme.
"If contributions are suspended, trustees will have to make sure that the pension scheme's cashflows are reviewed to ensure that there is adequate cash for pensions to be paid, and expenses met in the usual way."
Changing the date of actuarial valuations and taking account of post-valuation experience
DLA Piper said: "If your valuation cycle means that you are currently working on a valuation with a 2020 effective date, we suggest you seek the scheme actuary's views in relation to the impact of the current situation and what may be possible in terms of using an alternative date.
"Alternatively, trustees and employers will be aware that, in determining any additional funding required by a scheme arising from the actuarial valuation, it is within the actuary's scope to take account of post-valuation date experience. It may be useful to discuss with the scheme actuary the possibility of adopting this course of action."
Covenant reviews and distress scenarios
The firm's pensions team noted: "Trustees who are receiving current advice will need to consider whether the current circumstances are sufficiently exceptional to require an 'out of cycle' review, and whether the current circumstances would disproportionately affect a covenant review (where the sponsor's covenant will be relied upon in the long-term), or could result in a material and more longer lasting effect on the covenant."
Triggers for financial support
The firm suggested: "The worsening market situation could detrimentally affect a scheme's funding position such that a trigger for financial support, such as a funding ratio or company rating or other requirement, could be activated.
"Sponsors and trustees will need to consider whether such triggers could be met due to purely external factors and may need to update or amend relevant financial support accordingly."
How to communicate effectively with members
"Trustees and employers may wish to pre-empt member concerns by issuing a communication highlighting the key aspects of their approach to maintaining business as usual during the outbreak and warning of the risks of pension scams and hasty transfer decisions," the firm said.
"Consideration should also be given to bespoke communications for certain highly-impacted groups (such as those within a year of retirement)".
Insurance
"Trustees should consider whether their insurance policies, in particular life assurance, have any exclusions for pandemics or similar force majeure type clauses which could limit the insurer's obligation to pay out. If so, an employer could potentially be "self-insuring" benefits over a certain threshold."
Investment strategy and potential lockdown of investments
The DLA Piper pension team added: "Trustees should consider whether the current circumstances mandate a review of the scheme's investment strategy.
"For both DB and defined contribution schemes, there may be a limited ability to exit certain investments in times of market uncertainty and this may be something that trustees first want to check with their investment consultants."
Administration slowdown, including processing of CETV requests
"There could be a capacity crunch at administrators, in-house pensions function or other scheme service providers affecting their ability to respond to member requests. In particular, the three-month guarantee period for a cash equivalent transfer value (CETV) is a hard legislative deadline and trustees could be exposed to a maladministration claim if a request was not processed within this time period.
"Trustees should liaise with their service providers to understand their contingency arrangements."
PPF contingent assets
The firm revealed: "The current circumstances mean that trustees who need to put in place or re-certify a Pension Protection Fund (PPF)-compliant contingent asset should ensure that they leave ample time to complete all the steps. The PPF has indicated that it may be amenable to some delay in submission of documents but it has said that it cannot formally approve any extensions in advance, so schemes should not be relying on an easement."
Transactions and trustee meeting requirements
"Whilst many in-person meetings are now being held virtually online, you may encounter situations where trustees are unable to attend even these due to illness or self-isolation. As a result, you should ensure that you are familiar with the provisions in relation to quorum, delegation, chair and holding trustee meetings in your scheme rules/trustee company articles."
Data Protection and Confidentiality
The firm concluded: "Trustees should consider how they are going to protect confidential information and be GDPR compliant in circumstances where they are likely to be performing their trustee duties from home, in particular use of personal emails/data storage and protection of any printed documents.
"Trustees may also wish to revisit their service providers' GDPR and wider confidentiality obligations to ensure they have appropriate obligations as their workforce are likely to be processing data from home for a considerable period."
See also: The contingency plans activated by administrators during the coronavirus outbreak
Back to Top