Current credit spreads well suited to LDI despite Covid-19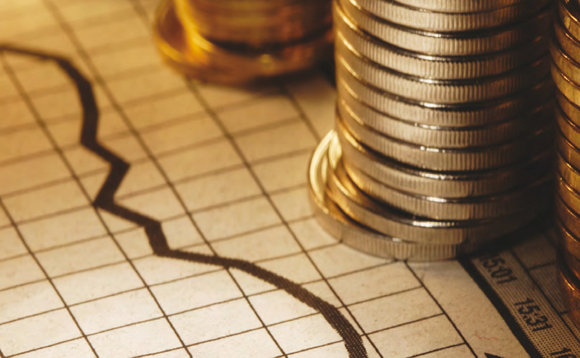 Schemes can tap into elevated illiquidity elements by incorporating global investment-grade credit into a liability driven investment (LDI) strategy, says Aon.
In research titled 'Investment grade credit-based solutions - Capturing the opportunity' - released today (18 May) - the consultancy looked at opportunities for pension schemes to incorporate global investment-grade credit into LDI portfolios as many continue to look for increased security during the Covid-19 pandemic.
Aon said purchases of investment-grade credit can be financed by schemes selling gilts, currently owned within a schemes' LDI strategy - or diversifying growth assets or absolute return bond strategy assets.
Transaction costs to buy investmen- grade credit are around three times higher at 0.9% compared to 0.3% in normal markets, which Aon said could be recouped quickly from the higher credit spreads.
Investment principal Kenneth Ettles said: "While it is possible that there may be some corporate casualties from the economic downturn, our view is that investment-grade credit yields are currently attractive. This is particularly the case for longer term investors, such as pension schemes, who can benefit from the illiquidity premium as they would be buying now with the aim to hold corporate bonds to maturity."
Corporate bond prices had fallen approximately 5% in the UK and 4% in the US by the end of Q1, the research found.
Pension schemes should look particularly at the part of the spread relating to credit's lower liquidity available in longer dated credit bonds, the paper said. The extra yield, the credit spread, offered by UK corporate bonds relative to gilts of similar maturity rose from 1% at the end of 2019 to 2.59% at the end of April this year.
Ettles continued: "In the first few months of this year, investment-grade corporate bonds succumbed to the economic and business pressures resulting from the Covid-19 virus and the dramatic slide in oil prices.
"However, analysing the situation more closely, we believe that most of the credit spread increases on bonds are due to their higher illiquidity rather than company default risk."
The figure of 2.88% for the global average credit spread on 2 April 2020 was the highest level since the global financial crisis.
The research stated: "Most of the credit spread increased on bonds is due to their higher illiquidity rather than company default risk [and] pension scheme trustees can harvest illiquidity by buying and aiming to hold corporate bonds to maturity."
More on Liability Driven Investment
Back to Top