Struggling DB schemes avoid putting extra cash pressure on sponsors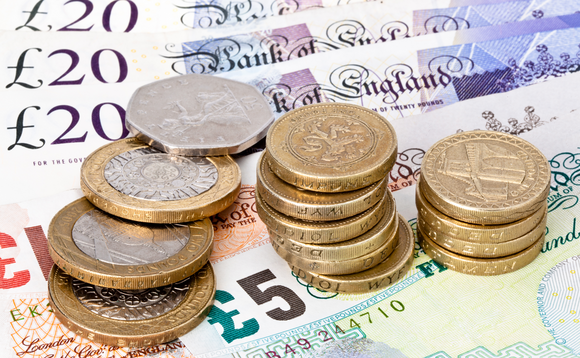 Defined benefit (DB) schemes are looking for alternatives to seeking additional cash contributions from sponsors to manage payouts in the wake of the Covid-19 market disruption, according to Willis Towers Watson (WTW).
This comes despite The Pension Regulator's (TPR) recent comments that the majority of DB schemes are doing better than expected during the pandemic.
WTW surveyed schemes managers and trustees in research released yesterday (20 May) which found only one in seven schemes are looking to cash to meet their journey plan. More than a third (33%) are not making any changes, while 31% said they will consider extending their time horizon for contributions.
As a result of looking to steer clear of additional cash, the majority of schemes will need to rely heavily on investment returns to plug potential shortfalls.
WTW said the results of its survey "emphasise the urgency" for trustees to ensure their portfolio contribution process is sound, with many also flagging ongoing governance issues.
Head of fiduciary management Pieter Steyn said: "Good governance sets organisations apart and in crisis situations such as we are facing in the midst of this pandemic, those schemes with good governance structures were better prepared going into this environment and will be better equipped to respond to stressed circumstances."
Nine weeks into lockdown in the UK, over a third (37%) of DB schemes said they are struggling with decision making while a further 22% said strategic initiatives had been delayed due to general uncertainty.
While working from home IT constraints were only a problem for 8% of respondents, 11% said they struggled with finding enough time and resources to divert to pension issues.
In order to build resilience, WTW said DB schemes could consider four key priorities:
Make growth assets as robust as possible by diversifying away from struggling equity markets
Hedge any unrewarded risks as far as possible and consider increasing liability hedging
Revisit risk and return needs
Review roles and responsibilities and increase expertise by delegating work areas that are sub-optimal and ensure access to a full opportunity set of investments.
Steyn added: "Schemes may need to revisit their long-term strategy in the months ahead but any review should not get in the way of the need to diversify. The impact of this crisis on markets and economies may still have a long way to go and nobody can forecast a path out of it with a great deal of confidence.
"However, for schemes relying on investment returns rather than cash we would prefer much more diversified growth asset exposure at present; for example, diversifying away from equity assets into liquid alternatives to reduce risk."
Speaking to Professional Pensions last month, TPR executive director for regulatory policy, analysis and advice David Fairs said he was aware some schemes without a matched investment strategy, or which are not hedged to some of the risks, may have seen funding levels drop by as much as 30%.
"For those that have got sponsors with immediate financial challenges, we are providing easement on deficit contributions, in particular, while dialogue takes place between trustees and employers on the nature of those challenges and so that trustees can be fully informed on the nature of the difficulty," he said.
Figures from the Pension Protection Fund show the combined section 179 deficit of the UK's DB schemes fell by £7.4bn over the course of April.
Steyn concluded: "Crisis situations can also provide an opportunity to reflect by asking whether the portfolio is fit for purpose, whether the scheme was less protected than expected and whether the existing governance model worked optimally to enable trustees to adapt investments where necessary for these rapidly changing circumstances."
Back to Top