Large DB schemes set to test PPF Covid-19 sustainability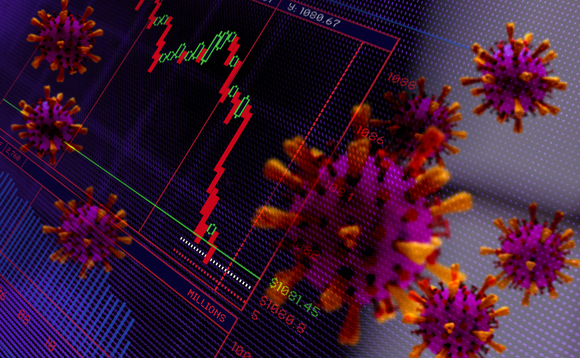 The collapse of several long-established employers with large defined benefit (DB) schemes could vastly overtake calculations for a £20bn hit to the Pension Protection Fund (PPF), warns Lane Clark & Peacock (LCP).
The consultancy's latest analysis on the impact of the coronavirus pandemic on the lifeboat fund - released today (27 August) - examines £10bn and £20bn scenarios for potential hits to the PPF.
LCP said the PPF is likely to face a 'multi-billion pound hit' as a direct result of insolvencies in the wake of the Covid-19 crisis, but adds that the flexibilities built into its funding structure should be "enough to withstand all but the deepest crisis".
Extreme measures, such as cutting PPF benefits across the board, would only be necessary if several of the most-established employers with large DB schemes were to become insolvent.
LCP analysed 12 years of claims on the PPF since the Global Financial Crisis (GFC), finding that there was an average of over 100 new claims on the PPF each year with an aggregate impact on the PPF's deficit of £3.7bn.
While there was a low claims average of around 50 per year for the PPF from 2013/14 to 2018/19, LCP found the total hit was higher than in other years, reaching around £4.5bn. This was primarily due to the impact of the Kodak Pension Plan No. 2 accounting for around one third of the total, which the consultancy said demonstrated that it is the extent to which insolvencies are concentrated among firms with larger deficits rather than the total number of insolvencies.
Covid-19 calculations
LCP's two model scenarios for the immediate years after Covid-19 considered a £10bn hit on the PPF and a £20bn hit. The £10bn scenario assumes a similar rate of insolvencies as followed the GFC but based on more recent claim levels. The £20bn scenario considered a slower recovery where PPF claims are focused on companies with larger deficits.
Around a quarter of the FTSE 350 comprises firms in the most at risk sector due to coronavirus including hospitality, entertainment, aerospace, manufacturing, and high street retail.
With many also sectors with long-established employers with large DB schemes, LCP noted that if several were to face insolvency, the £20bn scenario could be an underestimation and a challenge to the PPF's capacity.
LCP said several levers it could be put in place by the lifeboat fund to absorb "even a relatively large series of additional liabilities." These include putting back the 2030 date at which PPF is targeting self-sufficiency, and accepting a lower target probability of achieving self-sufficiency.
Speaking to Professional Pensions in June, PPF chief financial officer Lisa McCrory confirmed the PPF is currently 100% funded, despite earlier PPF reports that its probability of being self-sufficient by 2030 had dropped two percentage points between 2017/18 and 2018/19.
McCrory told PP that the lifeboat fund was well-equipped for a potential onslaught in the wake of the pandemic, however.
Responding to LCP's report, PPF executive director responsible for the PPF levy David Taylor said: "Our members, levy payers and those protected by the PPF should not be concerned with speculation about our ability to weather the current economic situation. Our latest modelling shows that we are well placed to achieve our self-sufficiency target and our 2020/21 levy estimate remains unchanged from its announcement last year."
While Covid-19 has somewhat impacted funding levels for some schemes, it is not anticipated that levy bills will rise for 2020/21, while struggling employers can apply for a small delay to their levy payment, if they demonstrate the negative impact from the pandemic. The levy for 2021/22, however, remains to be calculated.
Cutting member benefits is expected to take place in only the most extreme of scenarios - and government intervention to adjust the rates paid to existing and deferred members protected by the PPF can only take place following consultation and the PPF reducing revaluation and indexation to nil.
Raising levies - currently the PPF raises around £600m from DB schemes - and changing investments through taking on higher risk could help boost sustainability, LCP said.
LCP partner Jonathan Wolff added: "The PPF has provided valuable peace of mind for DB pension scheme members for more than fifteen years, and it is reassuring to see that this 'lifeboat' is relatively well placed to navigate the current choppy waters.
"The PPF has a range of levers it can pull to absorb increased cost pressures without having to resort to cutting benefits to members. But we cannot be complacent. Recent history has been a reminder that the crucial question is whether the insolvencies which we are likely to see in the coming years will hit firms which also have large DB deficits.
"There remains a risk that too many such insolvencies could put a serious strain on the system".
Back to Top