Hundreds of pension scams go undetected with £31m lost in three years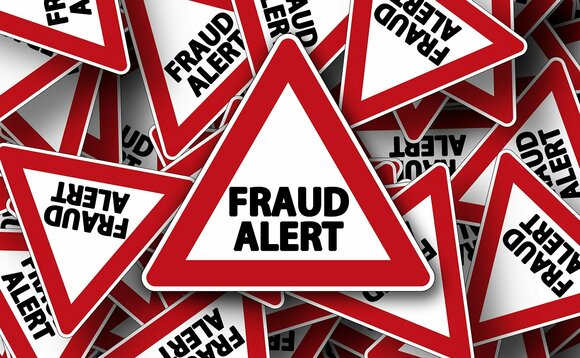 Pension scammers are "slipping through the net" as hundreds of fraud cases each year do not get passed to the police to investigate, according to Quilter.
The firm's research revealed in 2019 despite nearly 400 reports to Action Fraud, just two fraud cases a month were passed to police to investigate.
It also noted that since 2017, £30,857,329 has been lost to pension scams. This number could be the tip of the iceberg as many victims are unaware they are victims of fraud.
In June, Action Fraud revealed fraud losses from coronavirus scams had hit the £5m mark, with a total of £5.1m worth of losses to fraud reported since February.
This year so far, Quilter's research showed just 24 fraud cases have been passed on for investigation, despite the reporting centre receiving more than 160 reports up to July.
Quilter has called on the government to include financial harms in the Online Harms Bill to make it more difficult for scammers to operate and target victims online.
The financial services firm urged the government to include scam adverts, fake websites and other financial harms within the scope of the bill.
The bill was due to be introduced to parliament next year but no firm commitment has yet been made by the government.
Quilter head of retirement policy Jon Greer said: "We are entering a period of considerable economic uncertainty, and one in which generating a decent return on your investments will be extremely challenging. This is the ideal environment for scammers to thrive and it is no surprise to see huge amounts of money still being lost each year at the hands of criminals.
"The fact that it is so hard to investigate and prosecute pension scams is effectively handing pension scammers a get out of jail free card. If you are mugged, it's highly likely that the police will investigate, but lose your life savings to a pension scammer and your odds don't look good.
"Pension scams and other investment frauds are extremely complex, they can span multiple jurisdictions, and can often go uncovered for years before the victim realises their money is gone. This all makes investigating the scams incredibly time consuming and expensive, which is why the police have to prioritise those few cases where they have a chance of success."
He added: "The legal deterrent appears to be ineffective, so more must be done to prevent scammers from operating, and to do this we must cut the line of communication between the scammers and their victims: search engines and social media.
"The government have taken action on unsolicited pension calls with the ban on cold calling, but scammers are sidestepping the legislation and moving online. Movement on the regulation of search engines and social media platforms has been painfully slow and the regulation has failed to keep up with the evolution of scammers.
"The government has a perfect opportunity to bring the regulation into the 21st century by including financial harms within scope of the forthcoming Online Harms Bill. This will mean that, for the first time, search engines and social media platforms will be bound by a statutory duty of care to tackle harm caused as a result of content or activity on their services.
"In doing so, search engines and social media providers will be legally required to remove suspected scammers immediately on notification, and not allow them to operate in the first place, or face sanctions from the new regulator."
This comes as the Work and Pensions Committee earlier this month launched a call for input from victims of pension fraud ahead of its much-anticipated inquiry reviewing the impact of the introduction of pension freedoms five years on.
Back to Top