DC value consultation a 'wake up call' but consolidation not always easy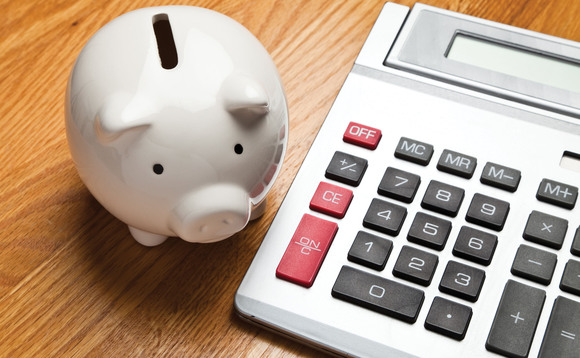 Plans to improve value to members in defined contribution (DC) plans by improving investment options and governance while consolidating small schemes have been welcomed as a "wake-up call" for the industry.
The Department for Work and Pensions (DWP) last week issued a consultation on a wide range of measures designed to improve administration efficiency and encourage pension scheme investment in illiquid products such as venture capital and green infrastructure.
The seven-week consultation will also look at the measurement of performance fees and how to encourage and accelerate consolidation of small DC schemes.
As the consultation was launched, pensions and financial inclusion minister Guy Opperman said: "We want all pension scheme members to benefit from efficient administration first-class investment governance, and access to diversified strategies."
He said the UK had a "world-class occupational pension system" but scale needed to be encouraged which in turn would "drive new investment in important sectors of the economy as we build back better".
Premier Pensions said the focus on improving understanding of value for money would grant more uniformity and better understanding of the metric - but warned against overcomplicating the pensions landscape.
Head of employer services Sue Pemberton said: "The DWP's proposals are a wake-up call for schemes of all sizes to assess the value provided to members from their schemes. Having a more structured approach to assessing value for money will reduce ambiguity and wriggle room for trustees provide more consistency.
"However, as the ambition is to improve outcomes for members, careful consideration should be given to how schemes will react to this and whether they have the expertise available and the resources to firstly do the assessment and secondly effectively wind up the scheme, should the need arise. The main target group are those schemes that are already struggling so just giving them more rules to comply with could backfire."
Likewise, Lane Clark & Peacock (LCP) said the review of the charge cap could improve investment options for DC schemes. Principal Stephen Budge said: "We welcome the government's relaxation of charge cap rules to allow for such things as performance fees which should free up further interest and support for illiquid assets.
"It's also interesting to see the greater clarity and support to hold physical assets outside of the charge cap restrictions, clearly highlighting the intent to allow infrastructure focused investments. The charge cap relaxations and clarities offered are going to help significantly with enhancing investment strategy design."
Delivering value
The government and the regulator have said for several years now that the DC market may be too large with many smaller schemes perhaps not offering value for money for members. The latest consultation noted there was a 12% reduction in the number of DC schemes in the market over the last year, but around 70% of schemes have 100 members or fewer.
The government has now proposed that schemes should conduct assessments of whether they offer value for money, and then weigh up the time, skills, capacity and costs of making improvements if necessary. Where value for money cannot be demonstrated, the government said it would expect schemes to wind up and consolidate with larger schemes.
The consultation document said: "It is not acceptable for savers to be enrolled in arrangements that do not deliver value in terms of costs, investment returns or secure and resilient governance. [The] government would expect trustees acting in the best interests of their members to take appropriate action to wind up and consolidate without The Pensions Regulator needing to exercise its powers."
Budge suggested: "The £100m mark for smaller schemes seems a good level for requiring them to assess whether they offer value for money compared to the market. Nest seems an obvious and fairly compelling comparator at 30 basis points (on transfers) and with pretty decent performance, may support the government's drive for consolidation.
But Pemberton warned of a potential capacity crunch if too many schemes were told to undertake this analysis within a fixed timeframe. She said: "A forced approach to consolidation with strict deadlines could result in advice being rushed through, and insufficient resource available across the market to provide the service and attention each scheme needs. This could result in details being missed and members losing out.
"We have already seen stresses placed on providers through the Covid-19 pandemic when scheme transitions to consolidators such as master trusts are delayed for a short time due to market volatility. Capacity has been squeezed and we could see a similar pattern emerge if schemes are pushed towards moving without taking into account the capacity available."
Costs of winding up
She also questioned how the wind-up would be paid for, noting there was "no obvious solution" for situations where the trustees have no money or there is no sponsoring employer.
BDB Pitmans pensions legal director Alex Rush also warned that the very existence of the reporting regime could force the wind-up of some schemes, and also questioned how this would be funded.
He said: "This new legislative and regulatory drive is likely to have a significant impact on occupational DC schemes and their trustee boards. While the consultation is at pains to suggest that well-run smaller schemes have nothing to be concerned about, the administrative burden of complying with this new reporting regime is likely to be considerable and convince many trustee boards to consolidate their schemes.
"However, the problem is that for some DC schemes consolidation and winding up might not be practical (due to wind up costs that might have to be taken from pension pots) or even possible (due to legislative hurdles to transferring certain assets like investments in with-profits funds). Unfortunately, the consultation does not provide any substantive answers to this conundrum."
More on Defined Contribution
Back to Top