Covid-19 has removed any doubt over the necessity of superfunds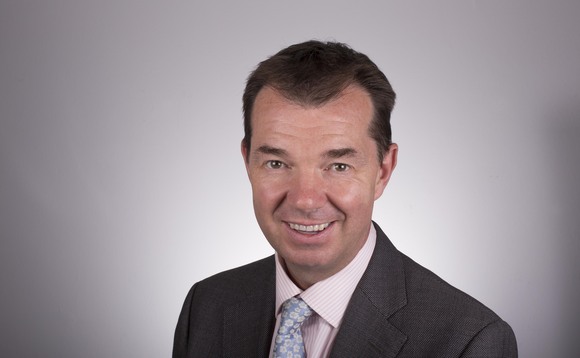 Superfunds will be a "useful weapon" for defined benefit schemes moving forward, with their need solidified after the economic struggles caused by the coronavirus pandemic, Guy Opperman has said.
Speaking at a Society of Pension Professionals online conference this morning (15 September), the pensions and financial inclusion minister labelled the greenlighting of superfunds as his proudest accomplishment of the pandemic.
While Clara and The Pension Superfund are both poised to make transactions as soon as approval from The Pensions Regulator (TPR) is granted, Opperman confirmed that the progression of the interim regime to permanent regulation could be delayed.
Despite some employer covenants having become significantly weaker during 2020, Opperman said the "crowded parliamentary portfolio" did not allow for a timeline to be laid down.
He added superfunds had not been "ready" in time for the Pension Schemes Bill anyway.
"The Pension Schemes Bill is already in a massively crowded parliamentary portfolio, especially one with Covid-19 and Brexit pushed into it, and it was a bill where you had to choose your favourite children. I chose collective defined contribution, ESG and the dashboard and then wrangled in a few bits on costs and transfers at the end as well.
"Unfortunately you just can't have a 'Christmas Tree Bill' with lots of different bits especially when superfunds were not ready - we consulted a long time ago and there is no doubt there has been plenty of cross-government debate on how we progress already."
Opperman added he saw no reason why schemes would not want superfunds fully greenlit.
"There is no question to me that they are the way forward for certain organisations. There's no doubt that [legislation] will be a substantial piece of work with up to 100 clauses, and that takes a lot of work. I take the view that if we can progress the interim regime, it gives an opportunity for TPR, the Pension Protection Fund and the Prudential Regulation Authority to address particular concerns and difficulties and to look at the appetite for this with a proper 'try before you buy' approach."
In terms of the potential difference between the current interim regime and the finalised legislation, Opperman opined that the success of progress under the regime would be the determinant.
"The interim regime should be taken as the basis of what will be taken forward but at the same time there's no guarantee its exactly what it will look like," he said. "The ball is in the superfunds' court - if it's proven to be a benefit to schemes, clearly there will be little difficulty in taking it forward as it is, but it will need a lot of work."
He added: "A lot of schemes are very interested, and members will potentially get a better return using these superfunds. My personal view is that I am a massive supporter of this, as is the whole of the Department for Work and Pensions. We think superfunds are the way forward and I have pushed very, very, very hard and there will be significant take up in my view.
"I think bigger is best - if I were doing this job again in ten years, I'd hope and expect to see far less schemes across the board."
More on Law and Regulation
Back to Top