Mercer launches DB master trust as scheme pressures grow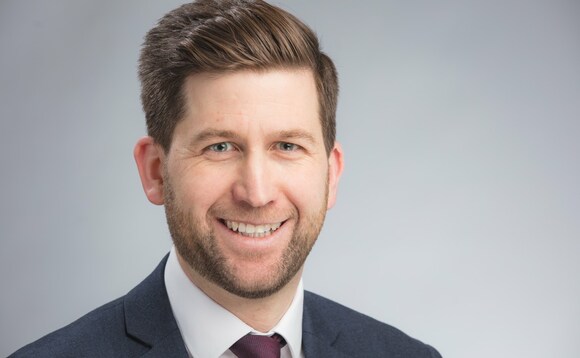 Mercer has launched a defined benefit (DB) master trust in a bid to offer a "best-in-class solution" that recognises the shrinking universe.
The consolidation option will see Mercer take over responsibility for all scheme services, including investment via fiduciary management, journey planning, actuarial and covenant services, and scheme management and administration.
A trio of professional trustees firms - Independent Trustee Services, Pan Trustees, and PTL - has been appointed to run the schemes on a segregated basis, although the employer will retain ultimate responsibility for the funding of their scheme, including setting the long-term endgame goal.
Speaking to Professional Pensions, UK head of risk transfer and journey planning Andrew Ward said: "We recognise that the world is changing here. There's more pressure than ever on trustees and sponsors of DB pension schemes and we're well aware of the complexity. That is probably more pertinent in a post-Covid world where there's all sorts of pressures on internal teams and resources. Actually, getting the best outcome for pension schemes requires probably closer management than ever."
The Mercer DB Master Trust is an evolution of the Federated Pension Plan (FPP) - an existing and long-established master trust initially set up by JLT before its acquisition last year - with approximately £260m of assets and 73 participating employers.
While the FPP focused on public sector outsourcing arrangements - and was confirmed by the Government Actuary's Department as providing broadly comparable pension benefits to the public sector - the expanded Mercer master trust will be open to a broader range of schemes.
Ward said there was a growing demand from pension schemes for governance solutions, each with varying levels of outsourcing. Schemes can select fiduciary management for investments, or use professional trustees, and DB superfunds are due to become an option in the near future.
"At Mercer, we're agnostic as to which option is taken, but it's all about finding the right scheme-specific solution depending on the individual needs of the client. Plugging the gap with a DB master trust allows us to help clients right across the spectrum."
Mercer hopes to leverage its existing scale and expertise to deliver better outcomes for members, Ward continued.
"We've tried to take a step back and look at the wider consolidation narrative that's going on in the UK and say, actually, if you're setting up a best-in-class DB master trust, how do you deliver those benefits members and bring in the buying power of that fiduciary management platform?
"Clearly we've got £250bn of global assets which allow us to drive massive economies of scale and savings. We're bringing that in and making sure we've got a really robust governance approach, and we've been out and had an active tendering process to select three professional trustee firms who we're confident will deliver really good outcomes for members and good decision-making."
Back to Top