Sidecar savings option popular but opt-ins low, finds Nest Insight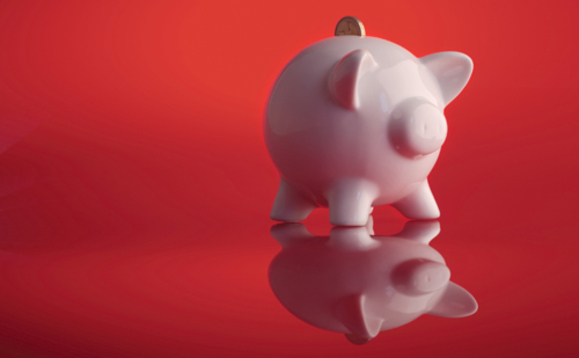 Nest Insight has outlined a series of different options on how its planned hybrid savings tool could be implemented successfully by employers.
The research unit of the £12bn government-backed master trust first launched its trial to test the impact of a combined savings tool or 'sidecar savings model' in 2018.
Savers using the tool would have both a liquid emergency savings account and a traditional defined contribution pension pot.
The hybrid savings tool means contributions are deducted automatically through an employees' payrol, and managed to create an optimal level of liquid emergency savings, while also increasing long-term savings.
The research paper stated: "For some workers, saving at the auto-enrolment (AE) minimum contribution level is likely to provide a meaningful uplift in their quality of life in retirement. Others, however, may need to save more in order to fund the lifestyle they want in later life. Direct appeals to people to increase contributions can often be ineffective. But pre-commitment devices, where people commit now to saving more later, have had significant success.
"The sidecar savings model uses the idea of a pre-commitment to save more for retirement once the more immediate pressure of saving for emergencies has been met."
The hybrid workplace savings tool, called Jars, combines short- and long-term savings and is set to launch a full trial with four employers - Timpson, the University of Glasgow, BT, and StepChange - from January 2021. The master trust will then gather data over a 24-month period to form the basis of its final programme evaluation.
Nest Insight's first briefing paper on the model - Supporting emergency saving: policy considerations and questions for future research, released today (8 October) - considers a range of options for the model's implementation from a policy perspective.
Multiple avenues that could be explored to ensure effective operation of sidecar models, include using an AE mechanism to encourage employees to use the savings tool, building emergency saving into pension AE policy, and providing financial incentives to save for emergencies.
Boosting market supply capacity to support adoption was also outlined for consideration, along with the option of optimising the hybrid savings tool design by expanding the number of pots to include goal-based saving and/or precautionary saving, in order to cover any change of sustained loss of income.
Director of research and innovation Jo Phillips said: "We've consistently seen that employers and employees are attracted to the idea of a payroll deduction emergency savings tool with a pension saving roll over.
"People like the idea of being able to 'set and forget', allowing the savings to build up automatically before their wages reach their bank account. And, importantly, to have the peace of mind that a buffer of short-term savings can bring."
As is the case with many savings tools or accounts offered on an opt-in basis, Phillips confirmed the voluntary sign up level is currently low.
"Indeed, we're seeing similar barriers to those preventing pension saving prior to the introduction of AE," she said. "People say they want to save, and welcome the availability of Jars, but they haven't yet got around to signing up."
Part of the Jars research will also see Nest Insight take part in cohort six of the Financial Conduct Authority's regulatory sandbox scheme.
Phillips said: "We'll be testing the impact of, and attitudes towards, an employer automatically enrolling workers into the savings tool, versus offering purely voluntary take up."
Nest Insight executive director Will Sandbrook said further insights from the trial and other research were needed to evidence the case for expanding the use of workplace emergency savings programmes.
"The importance of having liquid savings for the short-term is however widely acknowledged, and this has never been truer than in the current Covid-19 crisis, when so many people are suffering from a lack of short-term accessible savings," he noted.
"We know that in cases of severe financial difficulty, the impacts felt today may also have a knock-on effect in later life. Long-term financial wellbeing depends on people being financially secure today and able to handle unexpected costs that arise.
"Put simply, people may only feel able to save more for their retirement once they've put enough aside for today's financial demands, and their pension savings will go further if they reach retirement with less debt or free from debt."
Sandbrook said it was "too early" to draw any conclusions on hybrid models from the trial but that it was "important to share what we've already learned from the procurement, tool development and employer and employee set-up processes".
He concluded: "As with all of our research, it's conducted to inform and support debate, rather than to advocate for any specific change. We hope the learnings from our trial provide valuable insights into the way forwards on this increasingly important issue."
More on Defined Contribution
Back to Top