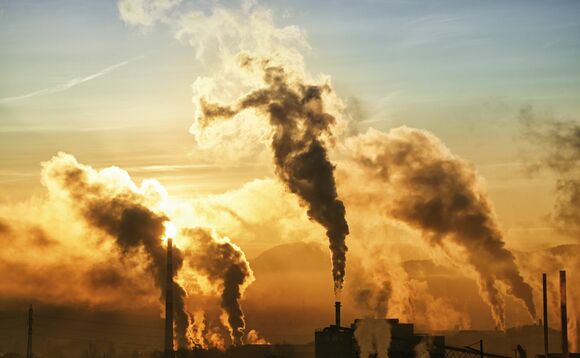 Corporate reporting needs to improve to meet investor expectations on the issue of climate change, the Financial Reporting Council (FRC) says.
In its thematic review of climate-related considerations, published today (10 November), the standards body said climate change must be integrated into decision making now if it is to be tackled in an orderly way.
It said a reporting framework was needed to move forward - noting it supports the introduction of global standards on non-financial reporting and will engage with organisations working to achieve that goal.
In the meantime, the FRC said UK public interest entities should report in line with recommendations from the Task Force on Climate-related Financial Disclosures (TCFD), using Sustainability Accounting Standards Board (SASB) metrics.
The key findings of the FRC review were:
Evidence of climate considerations influencing business models and company strategy is limited.
Some companies have set strategic goals such as net-zero emissions, but it is unclear from their reporting how progress towards these goals will be achieved, monitored or assured.
An increasing number of companies provide narrative reporting on climate-related issues. While minimum legal reporting requirements are often met, the users of accounts are calling for additional disclosure to inform their decision making.
Consideration and disclosure of climate change matters in the financial statements lags behind narrative reporting. The review identified areas of potential non-compliance with the requirements of International Financial Reporting Standards.
The quality of support, training and review provided to audit practices on climate change varies considerably across firms.
Audits reviewed indicated that auditors need to improve their consideration of climate-related risks when planning and executing their audits.
Investors support the TCFD framework, but also expect to see disclosures regarding the financial implications of climate change.
FRC chief executive Sir Jonathan Thompson said: "Users of corporate reports expect more from companies, auditors, regulators and standard setters in terms of climate change reporting.
"While this review highlights some bright spots of better practice in both corporate reporting and auditing, we also found that more needs to be done. I know that this is a difficult time to ask for more, but now is the time for all of us to raise the bar."
The FRC's full review addresses its views on corporate reporting and audit. The summary report is available on its website. Alongside the summary report the FRC has also published a suite of reports containing its more detailed findings. These can be found here: