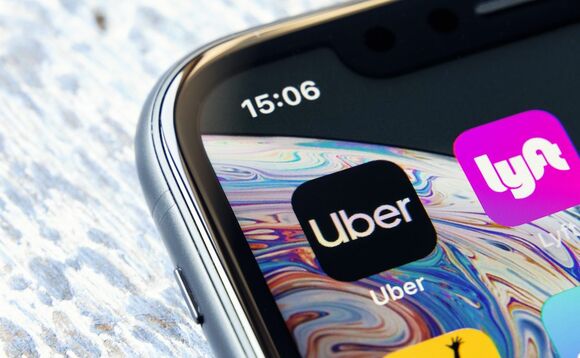 Uber has announced that it will start rolling out a pension plan to all eligible drivers in the UK.
Drivers will be auto-enrolled in a pension scheme provided by Now Pensions, and managed by workplace solutions provider Adecco.
Uber will contribute 3% of a driver's earnings into a pension pot, while drivers can choose to contribute a minimum of 5% of qualifying earnings. Eligible drivers will be able to opt-out of the pension scheme.
The launch of the new pension scheme follows the decision in March 2021 to treat all 70,000 of Uber's UK drivers as workers, with the introduction of a minimum earnings guarantee and holiday pay. It comes after a string of court cases that ultimately ended in February with the Supreme Court telling the taxi-hailing app to treat its drivers as workers.
A historic trade union recognition deal was later struck between GMB and Uber, alongside a joint pledge to work together to raise the standards of work across the industry.
The ride-hailing company said the pension scheme will only cover its own drivers, despite the fact that many also work with operators such as Bolt, Addison Lee and Ola - and has invited other operators to create a cross-industry scheme.
It said such a scheme could be designed to allow drivers to save for their futures while working across multiple apps, so they can benefit no matter who they choose to drive with.
Uber regional general manager of Northern and Eastern Europe Jamie Heywood explained: "We want to ensure that all eligible drivers can benefit no matter who they earn with, so today I am extending an invitation to work with operators such as Bolt, Addison Lee and Ola to create a cross-industry pension scheme."
GMB national officer Mick Rix applauded Uber's move. He said: "Uber's pension scheme is a massive step in the right direction and will no doubt help thousands of drivers as they reach retirement age. GMB urges other platform-based operators to follow Uber's lead."
Work and Pensions Committee (WPC) chair Stephen Timms - who is also the MP for East Ham - said: "I applaud this launch, following on from the recent court case and the landmark agreement between Uber and GMB. It extends company-supported pension saving to a large new cohort of workers, including many in my constituency.
"I also welcome Uber's call for a cross-sector approach to pension saving. The all-party WPC has called on ministers for a timetable for its promised employment bill, to improve protections for all gig-economy workers."
Now Pensions chief executive Patrick Luthi said Uber's move was a "landmark" moment for the sector, adding: "We pledge our support to develop a cross-industry pension scheme. Furthermore, we want to help other industries provide their flexible workers with access to pensions as part of our mission to create a fair pension system for all."