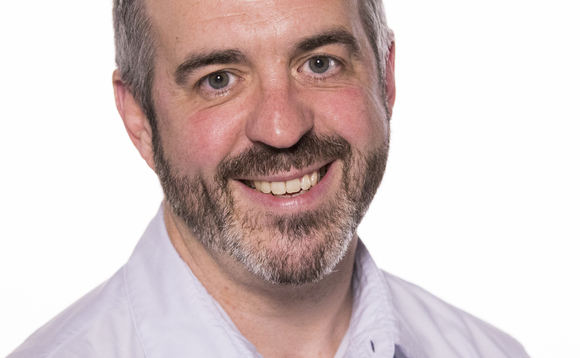 SEI has acquired the Atlas Master Trust from Capita Pensions Solutions in a bid to increase its scale and grow its business.
As part of the deal, which is subject to regulatory approval, three employees will transfer from Capita to SEI. The trustee board of the SEI Master Trust will take responsibility for the governance of both trusts and work to converge the governance processes and have a single proposition in the market.
Penny Green, who is currently one of the trustees for the Atlas Master Trust, will join the SEI Master Trust board. SEI said Alan Whalley, another current Atlas trustee, will be "continuing his involvement" with the scheme.
The Atlas Master Trust was founded by Capita in 2015 and currently has around 110,000 members. The combined assets under management of the SEI and Atlas master trusts totalled approximately £2bn as at 30 September this year and their total membership is over 130,000.
Capita Pension Solutions will continue to provide pensions administration services to the expanded SEI Master Trust, as it has done since 2007.
SEI institutional group head Paul Klauder said: "As we continue to identify strategic opportunities to expand our global footprint and boost our offerings, we believe this acquisition supports SEI's growth.
"Investing in our people and technology has been at SEI's core for more than a half-century - adding the Atlas Master Trust will reinforce that foundation while significantly increasing our competitive presence in the UK."
SEI institutional group EMEA and Asia managing director of DC Steve Charlton added: "This acquisition is an important step for SEI's Master Trust, and we believe it will enable us to enhance the service we deliver to members.
"By bringing together Capita's expertise in pension administration and ours in delivering improved member outcomes through our investment and technology solutions, we intend to offer members and employers the best of all worlds."
Capita Pensions Solutions managing director Stuart Heatley explained the rationale behind the disposal.
"Over the last year, we have been carrying out a strategic review of our pensions business to ensure we are delivering best-in-class products and services to our clients.
"The decision to simplify Capita Pension Solutions and sell our Atlas Master Trust enables us to focus on our market-leading pensions administration and consulting offering, and it positions us for further growth as the market continues to expand. It supports our commitment to working as a partner to key providers of UK defined contribution and defined benefit pensions. We feel this is the right strategic decision for our business, as well as the best outcome for our members and clients."
Further consolidation expected
Hymans Robertson partner Michael Ambery said the consolidation of master trust providers was not a surprise.
He explained: "We have anticipated a consolidation of master trust providers in order to reach a suitable size and scale.
"This is the second headline consolidation of master trust providers this year and a movement of well over £1bn to SEI in the purchase of Atlas. It will give SEI considerably more scale and the ability to refocus proposition and direction to continue to grow both assets under management and employers."
He added: "The purchase was natural in the fact that Capita is the underlying administrator for both SEI and Atlas Master Trust. What is less natural is the movement of investments for members and the combination of two master trust boards and operating models into one.
"However, we understand that this will be at no detriment to members as the transition of member investments and cost will be borne by SEI as part of the purchase. We do see that members and employers associated with Atlas, and to an extent with SEI, will want to ensure they know what this consolidation means for their day to day engagement and will want to be comfortable that the new master trust meets their needs for provision of services."
Ambery said the market was likely to experience further consolidation going forward. He said: "Given current market activity, combined with the fact that providers are searching for these economies of scale, further consolidation is likely and there will be many more consolidations in the coming months."