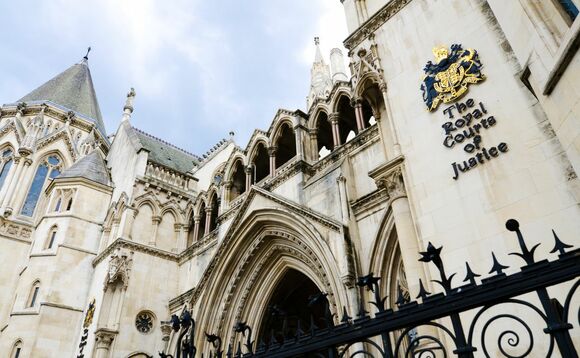 The High Court is set to review four claims against Universities Superannuation Scheme (USS) Limited on behalf of all members of its pension scheme, after more than 1,500 university staff members launched legal action on Friday.
The action against USS - the UK's largest private-sector scheme - comes after an estimated funding shortfall of between £14bn and £18bn at the time of its 2020 valuation and subsequent struggles for a solution for the embattled scheme between its employer representative Universities UK and the University and College Union (UCU).
Proceedings were issued in the High Court last Friday (29 October) with notice also served at USS directors' offices.
Legal action was brought by University of Bristol UCU pension representative Dr Neil Davies and Kings College London UCU committee president Dr Ewan McGaughey, with the two confirming the lodging of documents on legal action crowdfunding platform CrowdJustice.
Davies and McGaughey said "total failure to adopt any meaningful change from the USS shadow director or chief executive and board of directors as a whole" had prompted the action of a derivative claim.
The first of the four claims is that the valuation of the pension in a stock market crash and its methodology is a breach of duty, or at least a misuse of directors' powers that fails to take into account relevant considerations of assets' recovery.
The second claim is that the proposed cuts amount to unlawful discrimination, as they hit women, ethnic minorities, and young people the most.
The third claim is that USS directors have drive a super-inflation in asset management and total operating costs in a way that services themselves and not the company.
The final claim is that failure to divest from fossil fuels has caused, and will continue to cause, significant financial detriment against the interests of the beneficiaries.
"This is the first time they have ever faced the prospect of personal accountability for the damage they have caused," Davies and McGaughey said. "We are going to use the law to its fullest extent. We hope for a swift granting of permission to proceed to a trial.
In response, a USS spokesperson said: "It would not be appropriate for us to comment on legal proceedings."
Trustee board director change
USS has today (1 November) announced Trafalgar House Pension Trust chief pensions officer Ellen Kelleher as a new trustee board director.
Kelleher spent five years as chief operating officer of the HSBC Pension Trust (UK) Limited and over 22 years with PwC where she set up the PwC consultancy practice advising on pensions administration and systems, operational effectiveness and governance.
USS board chair Dame Kate Barker said Kelleher brings "a huge depth of knowledge on all aspects of pensions" to the role.
"Not only from a governance and administration perspective, but in how pension schemes communicate with their members," she added.