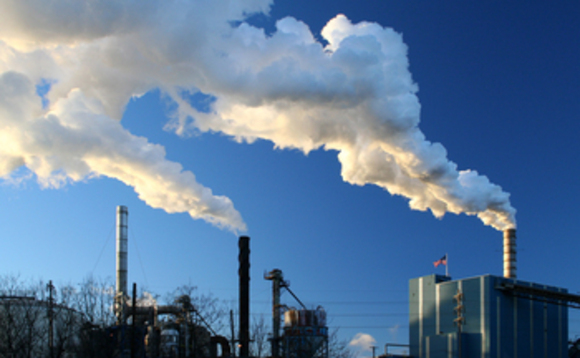 Some 220 organisations have now signed up to the Net Zero Asset Managers initiative, the group reports.
In its progress report published today (1 November), the group said the initiative's signatories now represent over $57trn (£41.7trn) in assets under management (AUM).
The initiative was launched in December last year with an initial group of 30 signatories. Within 12 months of signing on to the initiative, signatories are required to disclose the initial percentage of their portfolio that will be managed in line with net zero, and their 'fair share' interim targets for the AUM that will be managed in line with net zero, as well as their target date. They are also required to set out the methodology used in target setting.
Signatories to the initiative must also comply with a ten-point commitment (see below).
In its update, the Net Zero Asset Managers initiative said that, so far, 43 signatories had submitted their initial disclosures early - committing $4.2trn out of $11.9trn to be managed in line with net zero to begin with.
It said the average proportion of total assets being managed in line with net zero is already 35% - noting that, if this average is maintained for all initial disclosures expected in 2022, by COP27 more than $20trn of assets will be committed to being managed in line with net zero and subject to targets consistent with a 50% global emission reduction by 2030.
The initiative added that eleven signatories were already able to commit 100% of their AUM, with several others providing information on their plans to increase the proportion of assets they manage in line with net zero over the near term.
Of the managers reporting early, the overwhelming majority (40/43) have used one, or a combination, of the three endorsed target setting methodologies - the Paris-aligned Net Zero Investment Framework launched by The Institutional Investors Group on Climate Change in March (23 signatories); the Science Based Targets Initiative for Financial Institutions (8 signatories); or the Net Zero Asset Owner Alliance Target Setting Protocol (2 signatories).
Trends
The initiative said trends in the disclosures show that generally smaller asset managers and those specialising in sustainable investment were able to include a higher proportion of AUM initially - noting the percentage of AUM committed initially also varies depending on the business model, asset class mix, and maturity of strategies, data and tools available to asset managers.
It said a key constraint identified by many asset managers was the absence of methodologies for accounting for certain types of asset, or measuring alignment to net zero - with several noting this was a particular challenge for assets including derivatives, cash, private equity, green bonds, sovereign bonds, covered bonds and structured products.
Data quality and availability was a further challenge which was noted by several asset managers.
To view the initiative's progress report in full, visit: https://www.netzeroassetmanagers.org/NZAM-Progress-Report.pdf
The Net Zero Asset Managers initiative ten-point commitment
Set interim targets for 2030, consistent with a fair share of the 50% global reduction in CO2 identified as a requirement in the IPCC special report on global warming of 1.5°C
Take account of portfolio scope 1 & 2 emissions and, to the extent possible, material portfolio scope 3 emissions
Prioritise the achievement of real economy emissions reductions within the sectors and companies invested in
If using offsets, invest in long-term carbon removal, where there are no technologically and/or financially viable alternatives to eliminate emissions
As required, create investment products aligned with net zero emissions by 2050 and facilitate increased investment in climate solutions
Across all AUM
Provide asset owner clients with information and analytics on net-zero investing and climate risk and opportunity
Implement a stewardship and engagement strategy, with a clear escalation and voting policy, that is consistent with an ambition for all AUM to achieve net-zero emissions by 2050 or sooner
Engage with actors key to the investment system including credit rating agencies, auditors, stock exchanges, proxy advisers, investment consultants, and data and service providers to ensure that products and services available to investors are consistent with the aim of achieving global net zero emissions by 2050 or sooner
Ensure any relevant direct and indirect policy advocacy undertaken is supportive of achieving global net zero emissions by 2050 or sooner
Accountability
Publish in line with Taskforce on Climate-related Financial Disclosure rules, including a climate action plan, annually, and submit them to the Investor Agenda via its partner organisations for review to ensure the approach applied is based on a robust methodology, consistent with the UN Race to Zero criteria.