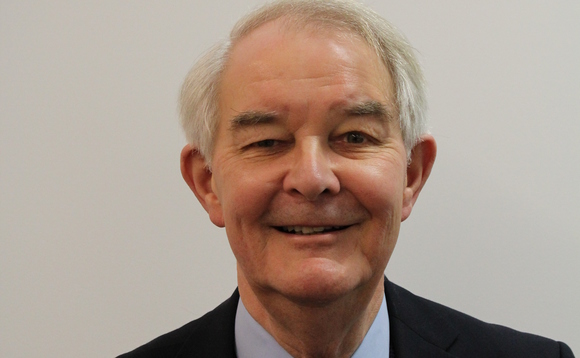 Pensions industry veteran David Weeks, most recently co-chair of the Association of Member Nominated Trustees (AMNT), passed away this morning (2 November) following a battle with cancer.
Weeks' career in the pensions industry spanned many years; he was a director of the £200m Lovell Pension Scheme and first joined the AMNT in 2012 before he was elected as co-chair of its executive committee in 2016, leading a major role in the association's rapid expansion and success. He stood down from this position in mid-August following his cancer diagnosis.
His role in pensions was proceeded by seven years as a consultant in the House of Commons and an extensive management career involving both policy and advocacy and speechwriting work across various government departments. These included the former Department of Trade and Industry, the Department for Environment, Food and Rural Affairs, the Home Office, the Department of Health and Social Care, the Office of the Deputy Prime Minister, and the Department for Communities and Local Government (now the Ministry of Housing, Communities and Local Government).
Weeks was a graduate in history of the University of Bristol and had begun his career in private sector business development and marketing, as well as working in international advertising agencies.
He was also previously a non-executive director for the NHS, and was director and consultant at D&HW Consulting between 2011 and 2021.
Weeks was the Pensions Management Institute's 2019 recipient of the "Outstanding contribution to the pensions industry" award and was a Freeman of the City of London.
On top of his busy work schedule, Weeks was a keen and passionate media contributor. He spoke frequently at conferences and industry events, was a former presenter to annual international forums as a member of the World Pensions Council, and a contributor in many trade publications.
Today, the Professional Pensions team are remembering him as a kind and generous contributor of ideas and opinions. Generous with both his time and his energy, Weeks has been a highly-valued, admired and respected friend of PP for many years.
Editor Jonathan Stapleton said: "David was a huge friend to Professional Pensions, regularly contributing articles, judging our awards as well as speaking at our conferences. He was a man who was always hugely generous with his time, regularly going out of his way to help both our journalists and conference producers and to give them the perspective of a member-nominated trustee (MNT).
"Above all, however, David was one of the kindest, nicest people I have met and someone who was always passionate about the central role of MNTs in pensions. He will be sadly missed and fondly remembered - our thoughts are with his family at this very difficult time."
AMNT co-chair Janice Turner said: "Although I knew David was seriously ill, I am still shocked by the news. David was a good friend and colleague who cared deeply about the AMNT and fought hard to ensure that its voice was heard at the highest levels. He always had the interest of scheme members at heart and reminded us constantly of the importance of MNTs and the vital role they play in protecting the interests of individual scheme members."
She added: "David remained engaged and continued to attend the committee meetings until only a couple of weeks ago. He will be sorely missed by many".