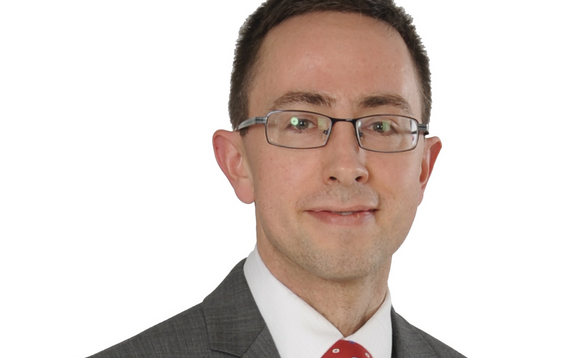 Aon has announced the promotion to partner of 13 UK-based staff in its global wealth and health solutions division.
The new partners are:
Chintan Gandhi: Gandhi joined Aon in 2008. His clients include a variety of defined benefit (DB) pension schemes in both the UK and overseas that range in size from £700m to over £15bn. Gandhi is also head of Aon's collective defined contribution (CDC) specialist team, leads the firm's relationship with several professional trustees,and supports the growth of Aon's integrated pensions administration business via third-party evaluators.
Dominic Grimley: Grimley leads bulk annuity transactions within Aon's risk settlement group. He is an experienced practitioner, having secured future benefits for the members of over 200 pension schemes. He has also led the creation of several services that have developed the annuity market and manages Aon's buyout and wind-up services and insurer due diligence service.
Oliver Hamilton: Hamilton works within The Townsend Group - the real assets advisory business of Aon. He advises institutional investors on real asset solutions and their implementation.
John Hardern: Hardern works in Aon's corporate pension team in St Albans, providing advice to DB pension schemes, which range in size from £30m to over £15bn. He is also co-lead of the national corporate consulting team in the UK, advising over 300 UK-based companies on all aspects of pensions and benefits.
Ben Harris: Harris works with integrated and multi-service clients ranging in size from £200m to £2bn in both lead advisory and client relationship roles. He has taken on programme management roles in relation to some of Aon's highest profile and complex GMP equalisation projects and has also held leadership roles within Aon's trustee advisory business, including leading the St Albans office-based trustee retirement consulting team since 2017.
Kelly Hurren: Hurren leads Aon's 65-strong UK member options team. She also chairs the Institute and Faculty of Actuaries' personal financial planning working party.
Chris Inman: Inman leads the Aon's UK defined contribution (DC) investment advisory service and is a member of its DC investment committee.
Tim Manuel: Manuel co-heads Aon's responsible investment team and leads on how it consults with clients. Manuel also leads the development of Aon's consulting solutions and marketing strategy and is co-chair of the firm's UK responsible investment committee.
Don McKinna: McKinna is a member of Aon's pension administration leadership team and leads and directs professional, technical and expert colleagues nationally, including project managers, administration and specialist technical business resources.
Geri McMahon: McMahon joined Aon as a career returner in 2018, and now co-heads Aon's responsible investment team, leading development of commercial strategy and Aon's responsible fund offerings. She is also a founding member of Aon's UK diversity, equity and inclusion group within its retirement and investment practice.
Claire Morland: Morland leads Aon's executive compensation practice in Europe.
Paul Scrivens: Scrivens leads data and analytics for Aon's human capital solutions, with a focus on driving digital transformation and innovation across Aon's client data products.
Tom Smith: Smith joined Aon's investment practice in 2006. He acts as lead investment adviser to a diverse range of clients in both the public and private sector, encompassing both pension and sovereign reserve funds and with assets ranging from £100m to over £5bn. He also sits on Aon's advisory investment sub-committee and UK client solutions groups.