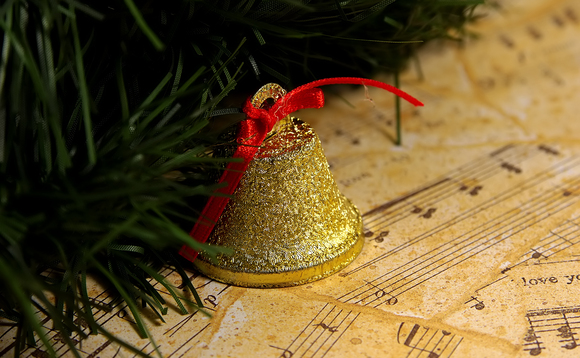 'Silent Night' is the industry's favourite Christmas carol while 'Fairytale of New York' is its favourite Christmas song, according to a Professional Pensions poll.
To end the year a little differently and on a light note, PP asked it's Pensions Buzz respondents what their favourite Christmas carols and songs are! Here is what you said…
Carols
The traditional Austrian carol 'Silent Night', composed in 1818 in Salzburg was the standout winner, with 12 industry professionals confirming it as their favourite.
'Hark! The Herald Angles Sing' came in second place, with six votes, while five carols - 'Once in Royal David's City', 'God Rest Ye Merry Gentlemen', 'Good King Wenceslas', 'While shepherds watched their flocks', and 'Oh Come, All Ye Faithful' - followed with two votes each.
One vote was also given to 'Calypso Carol', 'Carol of the Bells', 'Deck the Halls', 'In the Bleak Midwinter', 'It Came Upon the Midnight Clear', and 'We Three Kings'.
Songs
When it comes to modern Christmas songs, the 1987 hit 'Fairytale of New York' by English/Irish punk band The Pogues was a clear favourite.
A total of 11 respondents said it was their favourite Christmas song, ahead of 'All I Want for Christmas Is You', 'Do They Know It's Christmas', 'Driving Home For Christmas', 'I Wish It Could Be Christmas Everyday', and Slade's 'Merry Christmas' - all with two votes each.
'Christmas (Baby Please Come Home)', Elton John's 'Step into Christmas', 'Rudolph, the Red-Nosed Reindeer', John Lennon's 'Happy Xmas (War is Over)', 'Jingle Bells', and 'I believe in Father Christmas' also received one vote.
Pensions Buzz is conducted each week to anonymously collate Professional Pensions readers' views on key news and trends. Respondents include actuaries, trustees, investment managers, lawyers, pension scheme administrators, and consultants. We will be returning in 2022, starting from 17 January.
To take part, email our research team

here

.