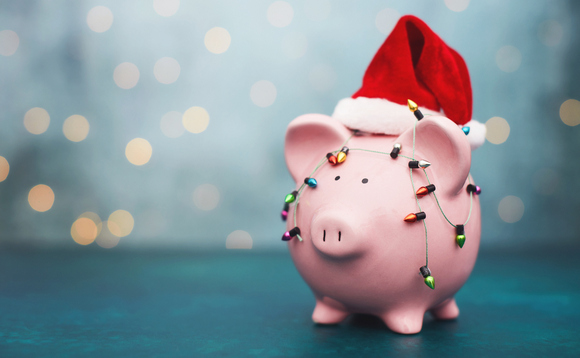 Everything from policy reviews, to new regulation, less regulation and more innovation have appeared among the industry 'wish list' for pensions as we end 2021.
Professional Pensions asked its Pensions Buzz respondents to choose what issue or topic they would be on a pensions-themed Christmas wish list this year. Below are the responses we received…
Policy
A timetable for the recommendations from the 2017 auto-enrolment (AE) review to be implemented.
The pensions 'statement season' idea to be shelved
Accounting standards changed to remove pension assets and liabilities from company accounts
A freeze on new consultations until changes from those issued in 2020 and 2021 are implemented
A pair of scissors to cut up unnecessary red tape
A later life commission
Pensions dashboards
More clarity around the dashboards
The pensions dashboards to be cancelled
Legislation and regulation
A pause on any new legislation
A revision of winding-up regulations to allow schemes to more easily secure liabilities
A phased increase in minimum employer contributions
An end to political dabbling
A reversal of pension freedoms
Less regulation, bureaucracy and government intervention
Increase in AE contribution rates
Increased minimum AE contributions
Less regulation and box ticking
No changes from official bodies or regulators for five years
Reverse the Retail Prices Index reform
Scrap 'own risk assessment' rules
Reduce excessive rules
Do more to prevent scams
Better streamline pensions legislation
Investment/economy
Manager fees to be capped at ten basis points
Retreat of pandemic inflation control
New investment options that accommodate pension schemes' requirements in terms of income, ESG, and climate change issues
Positive real returns
Stable markets and lowed inflation
Stock markets that always go up
Stewardship
Stewardship and long-term sustainability unambiguously set as fiduciary duties
Tax
Simplification for pensions tax
A scrapping of the annual allowance (AA)
An increase to the lifetime allowance
Tax simplification so schemes can focus on members rather than red tape and compliance
Increase the AA
The state pension
That the government pays a decent state pension
The triple lock is retained
Private pensions are abolished and decent state pension benefits are given to all
Defined benefit
The end of forced disclosure of documents for closed defined benefit (DB) schemes
For the DB funding code to not "penalise" open immature schemes with strong covenants
A better way of valuing liabilities
More pressure on sponsors to make meaningful debt reduction contributions
Data
A data cleansing wizard
Clean data
Engagement
Improved understanding of pensions by members
Meaningful communication excitedly welcomed by all
A magic button that engages employees with pensions
GMP
A magic wand to make GMP's disappear
A U-turn on the requirement to equalise historic transfer values
Get rid of GMP equalisation
Speed up GMP equalisation
Introduce a simpler approach to GMP conversion
GMP equalisation to be magicked away
ESG
That Taskforce on Climate-related Financial Disclosures rules do not make investment managers and companies change their behaviours
Pensions Buzz is conducted each week to anonymously collate Professional Pensions readers' views on key news and trends. Respondents include actuaries, trustees, investment managers, lawyers, pension scheme administrators, and consultants. We are back in 2022, starting on 17 January.
To take part, email our research team

here

.