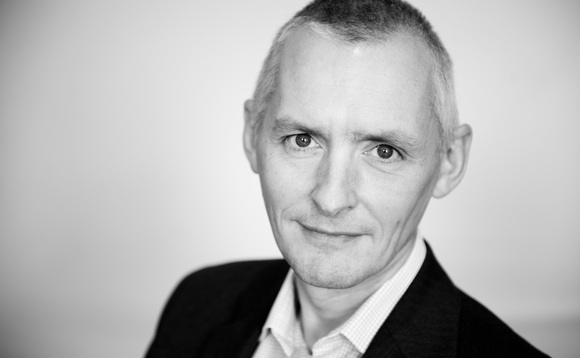 Corporate services business Zedra has bought professional trustee firm PTL.
The acquisition expands Zedra's pension services business in the UK - adding a professional trustee offering to its existing support and governance business, which it established through the acquisition of Inside Pensions early last year.
Zedra's pension services business now consists of five offices in London, Reading, Leeds, Birmingham and St Albans with 70 professional and support staff.
The deal - for an undisclosed consideration - saw PTL's six directors, who own the majority of the independent trustee business, sell their stakes in PTL's holding firm, Bromhead Holdings, for a combination of cash and equity. Five of the six have become shareholders in the new firm.
PTL managing director Richard Butcher said the move came in a bid to derisk the business - helping both give the firm longevity as the pension scheme market consolidates and to provide PTL's team with a long-term employment horizon.
The firm has already worked hard to diversify its business - with 40% of its offering now in non-core areas such as group life master trusts, group healthcare trusts, funeral trusts and governance advisory arrangement for smaller insurers - but said the deal with Zedra would mitigate the risk further.
Butcher explained: "Trustee companies have grown over the past few years because they have ridden the wave of a market where we had very little penetration - we are now close to full penetration so we can't continue to grow into defined benefit (DB) and defined contribution (DC) trusteeship, and if you are not growing, as sure as eggs are eggs, you are going to decline. If you decline you are going to struggle to find good quality people, and if you can't retain good quality people, you can't retain good quality clients and before you know it you have got a spiral of decline.
"We saw this deal with Zedra as an opportunity to mitigate that risk and give this business longevity - longevity which both means our clients can rely on us being around in 10-20 years time as they complete their DB and DC journeys and gives our team a long-term employment horizon."
PTL will continue trading under its existing name for the time being but Butcher said the "jury was still out" as to whether the firm would retain this name in the future or operate under the Zedra brand like Inside Pensions.
Zedra - which is owned by private equity firm Corsair Capital - said the acquisition of PTL would reinforce its position in the UK pension space and help employers and trustees run their schemes amid an increasingly complex regulatory environment.
Head of UK David Rudge said: "We believe companies need high quality, well-resourced and sustainable support if they are to navigate complex situations to their maximum efficiency and with the best output for the members they serve. Unfortunately, smaller organisations can struggle to provide this.
"2021 saw Zedra achieve triple digit revenue growth, along with a triple headcount increase in the UK. As Head of UK, I am personally very excited about our journey ahead as a team, as we further consolidate our proposition, bringing together an array of talent across many areas of expertise, offering a full suite of services to clients."
Zedra chief executive Ivo Hemelraad added: "This deal further cements Zedra's offering and capabilities, and is in line with our strategic approach to the UK market.
"We are expecting a very busy 2022 for our UK offices and I am confident that Zedra's reputation in rendering an end-to-end service to private, corporates and alternative fund clients will go from strength to strength."
PTL's six directors and majority shareholders were: David Archer, Alison Bostock, Richard Butcher, David Hosford, Kim Nash and Colin Richardson. 10% of PTL was owned by a charitable foundation, the PTL Foundation, which supported other charities to do with ageing.
Who is Zedra?
Zedra is an corporate services business founded in 2016 by the families of Niels Nielsen and Ali Sarikhani, following the acquisition of a majority shareholding in Barclays' trust and fiduciary business.
It was acquired by private equity firm Corsair Capital in 2018 and is headquartered in Geneva.
Zedra provides corporate services globally - services which include company incorporation and management; regulatory and tax compliance; incentives and pensions; and escrow services.
It also offers "active wealth" solutions - providing high net worth individuals and families as well as their advisers with a range of guidance and services - and additionally has a fund solutions arm, providing fund administration and corporate secretarial services to a variety of investment structures domiciled in a range of offshore locations.
Zedra now has a total of 640 employees across 16 countries globally. Its executive chairman is Bart Deconinck.