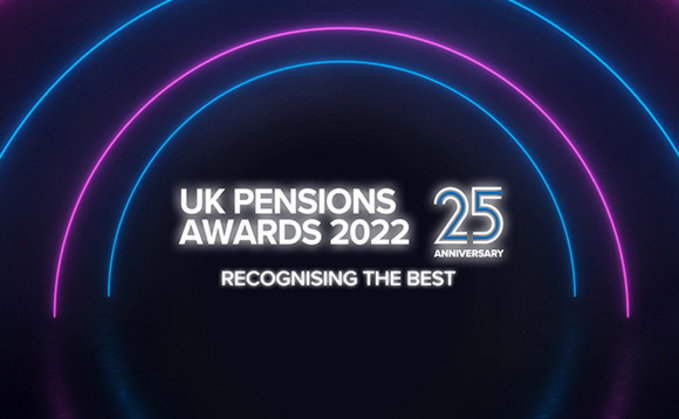 Here they are. The full set of finalist lists for the UK Pensions Awards 2022.
The shortlists for the advisory, investment, DC and other categories were published during this week. The remaining shortlists - for the 25th anniversary awards - as well as all the other shortlists announced so far are below.
The 25th anniversary UK Pensions Awards have been rigorously judged by a panel of senior scheme managers, trustees and advisers. To see the full list of judges, visit the UK Pensions Awards website.
The winners will be announced at an in-person gala dinner at The Hilton Park Lane in London on Tuesday, 13 September 2022.
To book a table and a finalist package at this event visit our booking website or contact Rushna Khan at 020 7484 9843 or via [email protected].
To sponsor the awards contact Liam Barrett on 020 7484 9977 or via [email protected].
Further information about the awards can be found at: https://ukpensionsawards.com/.
The shortlists for all of this year's awards are as follows:
25th Anniversary Awards:
25 Years of Excellence in Consultancy
Aon
Barnett Waddingham
Cardano
Hymans Robertson
Lane Clark & Peacock
Punter Southall
PwC
Quietroom
Squire Patton Boggs (UK)

25 Years of Excellence in Investment Management
Cardano
Columbia Threadneedle Investments
M&G Investment Management
Newton Investment Management
Robeco
Unigestion
Wellington Management

25 Years of Excellence in Defined Contribution
Aegon UK
Barnett Waddingham
Cheviot Trust
LCP
Legal & General Investment Management
Standard Life
TPT Retirement Solutions

Advisory Categories:
Actuarial/Pensions Consultancy of the Year
Barnett Waddingham
Broadstone
Buck
Capita Pension Solutions
Hymans Robertson
Isio
Lane Clark & Peacock
PwC
XPS Pensions Group

DC Consultancy of the Year
Barnett Waddingham
Buck
Hymans Robertson
Lane Clark & Peacock
XPS Pensions Group

Investment Consultancy of the Year
Barker Tatham Investment Consultants
Barnett Waddingham
Bfinance
Buck
Hymans Robertson
Lane Clark & Peacock
Mercer
MJ Hudson
Redington
XPS Pensions Group

Pension Lawyers of the Year
Allen & Overy
Arc Pensions Law
Baker McKenzie
Burges Salmon
CMS UK
Eversheds Sutherland
Gowling WLG
Linklaters
Pinsent Masons
Sacker & Partners
Squire Patton Boggs (UK)
Travers Smith

Pensions Litigation Firm of the Year
Allen & Overy
Eversheds Sutherland
Gowling WLG (UK)
Pinsent Masons
Sackers

Risk Reduction Adviser of the Year
Allen & Overy
Aon
Buck
Cardano
Hymans Robertson
Lane Clark & Peacock
Mercer
SECOR Asset Management

Fiduciary Evaluator of the Year
Barnett Waddingham
Buck
EY
Isio
Lane Clark & Peacock
PwC
Redington
XPS Pensions Group

Sponsor Covenant / IRM Adviser of the Year
Cardano
EY-Parthenon
Grant Thornton UK
Lane Clark & Peacock
PCS (Purbeck Covenant Services)
PwC
RSM
DC Categories:
DC Pension Provider of the Year
Aviva
Legal & General Investment Management
PensionBee
Scottish Widows
Standard Life

DC Investment Manager of the Year
AllianceBernstein
Aon
BlackRock
Legal & General Investment Management

DC Multi-Asset Fund Manager of the Year
BlackRock
Columbia Threadneedle Investments
William Blair and Company

DC Master Trust of the Year
Aon
Aviva
Cushon
Legal & General
Mercer
Nest
Now Pensions
Scottish Widows
Smart Pension
Standard Life
TPT Retirement Solutions

DC Innovation of the Year
Cushon
HSBC
Hymans Robertson
Isio
Legal & General
Mercer
Nest
PensionBee
Scottish Widows
Standard Life
TPT Retirement Solutions
Tumelo
Investment Categories:
Investment Manager of the Year
Artisan Partners UK
Dodge & Cox Worldwide Investments
Fidelity International
Impax Asset Management
Insight Investment
RBC Global Asset Management
Robeco
Royal London Asset Management (RLAM)
Unigestion

Fiduciary Manager of the Year
Aon
BlackRock
Cardano Risk Management
Charles Stanley & Co
Columbia Threadneedle Investments
Goldman Sachs Asset Management
Kempen Capital Management
Legal and General Investment Management
Mercer
Russell Investments
Schroders Solutions (formerly River and Mercantile Solutions)
SECOR Asset Management
SEI

Institutional Investment Platform Provider of the Year
Mobius Life
Phoenix Corporate Investment Services (part of Phoenix Group)

Equity Manager of the Year
Artisan Partners UK
Dodge & Cox Worldwide Investments
Fidelity International
Fisher Investments Europe
Local Pensions Partnership Investments
Morgan Stanley Investment Management (MSIM)
Polen Capital
T. Rowe Price
William Blair Investment Management

Fixed Income Manager of the Year
Dodge & Cox Worldwide Investments
Federated Hermes
Fidelity International
Insight Investment
Janus Henderson Investors
Legal and General Investment Management
M&G Investment Management
Morgan Stanley Investment Management
Neuberger Berman
PGIM Fixed Income
T. Rowe Price
TOBAM

Factor Investing Manager of the Year
Aon
AQR Capital Management
BNP Paribas Asset Management
Invesco
Research Affiliates Global Advisors (RAFI)
Unigestion

DB Multi-Asset Manager of the Year
Beach Point Capital Management
Columbia Threadneedle Investments
Mercer
Newton Investment Management
Pictet Asset Management
TOBAM

Emerging Markets Manager of the Year
Artisan Partners UK
Morgan Stanley Investment Management
Muzinich & Co
Neuberger Berman
Riscura
William Blair Investment Management

Real Estate Manager of the Year
AXA IM Alts
Cheyne Capital
Columbia Threadneedle Investments
Federated Hermes
Invesco
M&G Investment Management
Patron Capital

Alternative and Private Markets Investment Manager of the Year
Alpha Real Capital
AMP Capital
Beach Point Capital Management
BlackRock
BNP Paribas Asset Management
Cheyne Capital
Darwin Alternative Investment Management
GLIL
Greencoat Capital
J.P. Morgan Asset Management
LGT Capital Partners
M&G Investment Management
Unigestion

ESG Manager of the Year
abrdn
Alpha Real Capital
Aon
AXA Investment Managers
Candriam
Federated Hermes
Legal & General Investment Management
LGT Capital Partners
Morgan Stanley Investment Management
Natixis Investment Managers
Railpen
RBC Global Asset Management

Impact Manager of the Year
Aon
AXA IM Alts
Candriam
Cheyne Capital
Federated Hermes
Fisher Investments Europe
M&G Investment Management
Patron Capital
Robeco
Tikehau Capital
Vontobel Asset Management

Liability-Driven Investment (LDI) Manager of the Year
abrdn
BlackRock
BTPS
Columbia Threadneedle Investments
Insight Investment
Legal and General Investment Management

Cashflow-driven Investment (CDI) Manager of the Year
abrdn
Alpha Real Capital
AXA Investment Managers
Columbia Threadneedle Investments
Legal and General Investment Management
Mercer

Risk Reduction Provider of the Year
Just Group
Legal & General Assurance Society
Pension Insurance Corporation
Rothesay
Scottish Widows
Standard Life

DB Investment Innovation of the Year
abrdn
Border to Coast
Mercer
Mobius Life
SEI

Other Categories:
Diversity and Inclusion Excellence Award
Aon
Border to Coast
Capita Pension Solutions
Dalriada Trustees
Gowling WLG (UK)
Hymans Robertson
Lane Clark & Peacock
PwC
Sacker & Partners
Standard Life
Travers Smith
XPS Pensions Group

Independent Trustee of the Year
20-20 Trustees
Dalriada Trustees
ndapt
PAN Trustees
Punter Southall Governance Services
Ross Trustees
ZEDRA (formerly PTL)

Third-Party Administrator of the Year
Barnett Waddingham
Buck
Equiniti
HS Administrative Services
Hymans Robertson
Isio (formerly Premier)
Quantum Advisory
Spence & Partners
Trafalgar House
XPS Pensions Group

Technology Innovation of the Year
ABAKA
Capita Pension Solutions
Cardano
Cushon
Equiniti
Knowa
Lane Clark & Peacock
Legal & General
LexisNexis® Risk Solutions
Legal & General Investment Management
Mantle Service
Smart Pension
XPS Pensions Group

Pensions Communication Initiative of the Year
Aon
Capita Pension Solutions
Railpen
LPPA
MyCSP
Punter Southall Aspire
SAGA Group
Smart Pension
Standard Life
TPT Retirement Solutions
West Midlands Pension Fund
XPS Pensions Group

DB Master Trust / Consolidator of the Year
Citrus
Deloitte Pensions Master Plan
Isio
TPT Retirement Solutions

Educational and Thought Leadership Initiative of the Year
CACEIS
Mercer
MorganAsh
Nest Insight
Pensions Administration Standards Association (PASA)
Pension Playpen
Punter Southall Aspire
Quietroom
Rothesay
XPS Pensions Group

Retirement Innovation of the Year
ABAKA
BlackRock
Capita Pension Solutions
Punter Southall Aspire
SEI