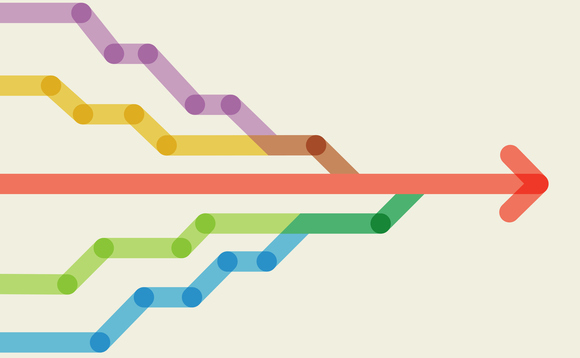 Professional Pensions sets out how the Pensions Management Institute's (PMI) qualifications framework will work under the proposed new regime.
The new framework - put forward by the PMI as part of a proposed overhaul of its membership and qualifications structure - will open up five separate routes to fellowship: retirement provision; pensions administration; trustee; benefits; and advice and guidance.
PMI chief executive Gareth Tancred said: "We're a broad church for members so it does seem odd to us that the advanced diploma is the only route to fellowship.
"That has been fine for a long time - particularly if you work in pensions administration or an employee benefits consultancy - but we have to recognise there are other careers that our members have too, such as trusteeship, advice and guidance and so-on."
Tancred added: "When you really get down into the nub of it, it feels a little bit bizarre that if a trustee takes the exams that are relevant for a trustee - the certificate and diploma exams - if they then want to become a fellow, they've got to start the advanced diploma from scratch and work all the way up through a completely different route.
"That really doesn't seem right - if you've got that far, you ought to be able to make the rest of that journey rather than have to go round and do the snakes and ladders approach of starting again."
The five streams to fellowship
Source: Pensions Management Institute
Key to qualification acronyms
RPC: Retirement Provision Certificate
CU1A: Core Unit 1A
CU2: Core Unit 2
CU3: Core Unit 3
CU4: Core Unit 4
CPC: Certificate in Pensions Calculations
CPT1: Certificate in Pensions Trusteeship 1. This is fundamentally the current Award in Pension Trusteeship
CPT2: Certificate in Pensions Trusteeship 2. This is the soft skills component of the certificate
DPT: Diploma in Pensions Trusteeship
RRP: Reward and Retirement Provision module from the current Advanced Diploma in Retirement Provision
DB or DBA: Defined Benefit Arrangements module from the current Advanced Diploma in Retirement Provision
DC or DCA: Defined Contribution Arrangements module from the current Advanced Diploma in Retirement Provision
CPSMG: Certificate in Pension Scheme Member Guidance
DipIEB: Diploma in International Employee Benefits. This is made up of two units from the current Advanced Diploma in Retirement Provision - Core Unit 1B and Managing International Employee Benefits)
DRRA: Diploma in Regulated Retail Advice. This is made up of two units from the current Advanced Diploma in Retirement Provision - Taxation, Retail Investment and Pensions (TRIP) and Retail Advice and Regulation (RAR)
P&G: Professionalism and Governance module from the current Advanced Diploma in Retirement Provision