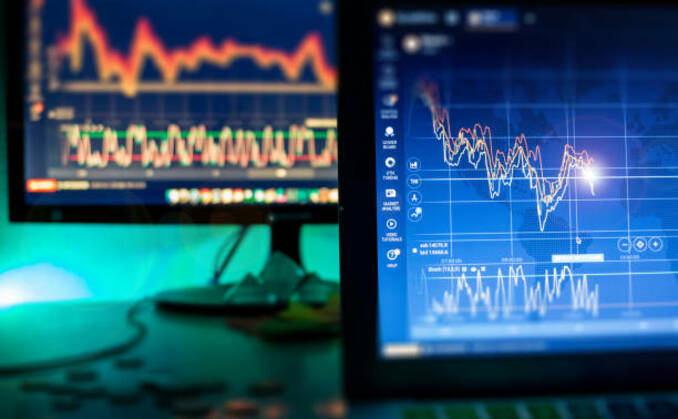 Anticipated defined contribution (DC) retirement outcomes for members are now 5% higher than pre-pandemic levels, latest Hymans Robertson research reveals.
The consultant's DC Master Trust Default Fund Review - published today (26 May) - used a number of hypothetical members at different stages of their savings journeys to illustrate the range of default investment strategies offered by the providers.
It found growth fund performance had been strong - with providers returning double-digit annual returns in the three years to the end of 2021.
Three-year performance and volatility (growth phase)
‍Source: Hymans Robertson Notes: Chart is based on net performance and volatility to 31 December 2021, supplied by the providers
Hymans noted there were "clear differences" in the level of diversification used in the growth phase, as evidenced by the wide range of volatilities returned by the providers.
Furthermore, it said lower volatility strategies were "unlikely to achieve significantly better downside protection over long horizons" - something it said was illustrated by its projection of the range of potential pension outcomes for growth phase members in its sample.
Projected member outcomes
Source: Hymans Robertson Notes: Projections are based on a member 30 years from retirement on 31 December 2021, earning £30k per annum and with a total contribution rate of 10% per year. The member was assumed to have a fund value of £50k on 31 December 2018 and the relevant provider performance has been applied to calculate a fund value at the projection date of 31 December 2021
‍Hymans Robertson's research also looked at performance in the consolidation phase - five years from retirement - which it said had been "generally strong" but noted that differences in strategy have led to wide dispersion in returns.
It also looked at default performance in the pre-retirement phase, or around one year away from retirement - where it said differences in investment strategies are evident, with wide dispersion of default fund performance and risk across providers.
Hymans Robertson head of DC provider relations Shabna Islam said that while anticipated retirement outcomes for members were generally higher than pre-pandemic levels, a range of approaches were being adopted by providers.
Islam explained: "As we enter a new post-Covid period, our analysis shows that there is a range of investment approaches adopted by providers, with some expected to support better member outcomes than others."
She added that master trusts must do more to help improve member understanding.
Islam said: "Master trust providers must work to ensure that members do not blindly head through accumulation in an inappropriate default strategy, and approach retirement unprepared for decisions they must take around how to fund a sustainable retirement income.
"Offering members frictionless journeys between pre and post retirement should become a prerequisite for providers seeking to support good member outcomes."