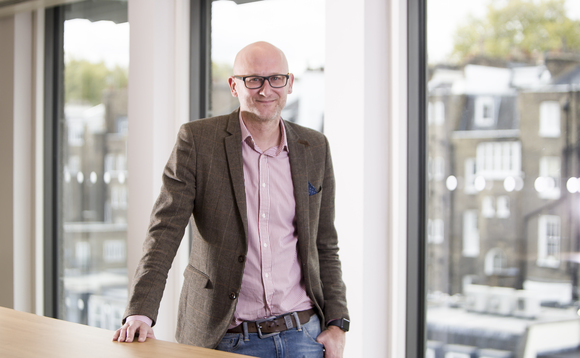 Darren Philp is set to leave his role as director of policy and market engagement at Smart Pension to set up his own policy and public relations agency, Shula PR and Policy.
Philp joined Smart Pension in 2018 after working on policy at The People's Pension from 2014 to 2018; the Pensions and Lifetime Savings Association from 2010 to 2013; and HM Treasury from 1997 to 2010, during which time he helped to develop the architecture of auto-enrolment.
He will leave Smart at the end of this month.
Philp commented: "I've had a great four years at Smart Pension and hope the organisation continues to go from success to success. It's grown a lot since I joined, and now is the time to move on to my next challenge, something I've wanted to do for some time now. I've decided to set up on my own providing policy, public relations and public affairs support in the pensions and financial services space."
Smart UK chief executive Jamie Fiveash added: "Darren has decided to leave Smart Pension to pursue new opportunities that he has been keen to explore for a while. He has made a significant contribution to the business over the past four years and we wish him all the best for the future."
Why Shula?
Philp said his new business will provide policy, public relations and public affairs support in the pensions and financial services space.
He told PP he spent a lot of time thinking about what to call his new business.
He said as an avid Gooner, he thought about Arsenal under Arsene Wenger but quickly realised that was a no-goer - noting any Arsenal-related or inspired theme would be far too divisive for a UK audience.
So he looked over the pond at his other 'footballing' love, the Miami Dolphins and had a light bulb moment.
He said: "Like Arsenal, the Dolphins are the only team to have achieved invincibility in the NFL, achieving that great feat in 1972-73 and going on to winning the Super Bowl. The head coach at the time? The late Don Shula. A winner. A truly inspirational legend. Someone that achieved the near impossible."
Philp added the due diligence decided it for him. He said: "Shula also means 'flame' in Arabic and 'peace' in Hebrew. And that got me connecting the dots. You need a flame, a passion, to do good policy and PR. You need that burning desire to change things for the better and get things done. But you also need to do that in a calm and considered way, to give clients the peace of mind that you are doing the right thing.
"That connection. That meaning. That inspiration. That did it for me. And so Shula PR and Policy was born."