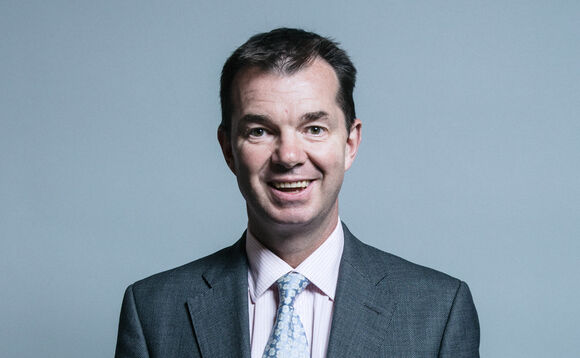 There is no overarching consensus within the industry on whether Guy Opperman has made positive changes in his time as pensions and financial inclusion minister, according to a PP poll.
Professional Pensions asked Pensions Buzz respondents last week whether they thought positive changes had materialised for the industry since Opperman's appointment in June 2017.
It comes after he overtook Sir Steve Webb earlier this month to become the longest-serving pensions minister since the post was created almost 25 years ago.
Central to Opperman's time in the role has been the creation and delivery of the Pension Schemes Act 2021, the creation of the legal framework for collective defined contribution schemes, the process of creating pensions dashboards, and the broadening of opportunities for defined contribution (DC) schemes to invest in illiquid assets.
"He has had a tough period to be in office," one respondent commented. "Carillion, British Steel and Covid all happened during his term and, while the Pension Schemes Act 2021 is in place, key parts of it - notably scheme funding - have yet to be activated."
They added: "Auto-enrolment (AE) has stalled, and the Department for Work and Pensions has been shown to have presided over all sorts of errors in relation to state benefits."
But another pundit said there had been "no real missteps" from Opperman.
"In itself, that is an achievement," they added. "Though he is likely to be remembered for how long he was in the post than what lasting improvement he led."
Opperman was particularly praised by respondents for his work around climate change and pensions dashboards.
"Pensions has benefited hugely from having both continuity in the post and also someone who actually wants the job," one pundit said.
"He has brought stability to the role, and he is making positive changes, albeit cautiously and slowly," said another.
However, one respondent said there has been "lots of fiddling round the edges on things with no material value to members" during Opperman's time in office.
"There has not been enough consideration of real improvements for scheme members," they added. "Too much negative comment regarding the good stuff that the industry is doing to deal with issues."
Another also suggested the minister's focus on ESG was too much and "detrimental to long-term planning".
"Engagement is one thing, but there has been way too much compliance on trivial things," added a third.
The change from the Retail Prices Index to the housing-cost equivalent of the Consumer Prices Index, along with the annual allowance and lifetime allowance rules and DC scheme chair's statements requirements came through as areas where the industry was not in favour of Opperman's work.
"There have been some positive changes and some good steps to come like dashboard, but he has failed to progress on necessary AE steps," opined one.
Another said: "There have been moves to modernise the industry and plan for savings in the 21st century. Fundamentally, though, pensions are not as attractive to the current generation as they once were. This needs to be better addressed."
Pensions Buzz is conducted each week to anonymously collate our readers' views on key news and trends. Respondents include actuaries, trustees, investment managers, lawyers, pension scheme administrators and consultants. A new poll is released every Monday!
To take part, email our research team here.