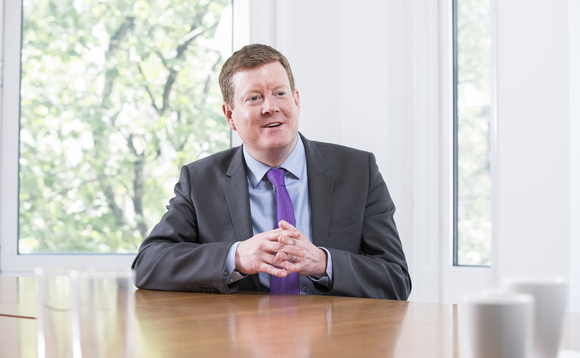 XPS Pensions Group has unveiled its full year results, posting an increase in total group revenues of 8% from £127.9m to £138.6m, driven by higher levels of client activity.
The consulting and administration firm said adjusted EBITDA was up 7% year-on-year, broadly in line with its revenue growth.
It said it had seen advisory revenue growth of 7% and robust growth in pensions actuarial & consulting, with strong levels of client demand and GMP equalisation projects gaining momentum.
It added it had seen double digit growth in pensions investment consulting revenues, which were up 18% year-on-year.
The firm's pensions administration revenue grew 9% year-on-year driven by new client wins and ongoing project work.
Revenues from the National Pension Trust were up 34% year-on-year with assets under management now standing at over £1.3bn.
| | | | |
| --- | --- | --- | --- |
| Continuing operations | FY 2022 | FY 2021 | Change YoY |
| Pensions Actuarial and Consulting | £63.7m | £60.7m | 5% |
| Pensions Investment Consulting | £13.7m | £11.6m | 18% |
| Total Advisory | £77.4m | £72.3m | 7% |
| Pensions Administration | £50.8m | £46.8m | 9% |
| SIP | £6.1m | £5.6m | 9% |
| NPT | £4.3m | £3.2m | 34% |
| Total Group Revenue | £138.6m | £127.9m | 8% |
| Adj. EBITDA(1) | £34.1m | £32.0m | 7% |
| Profit before tax | £16.9m | £11.4m | 48% |
| Basic EPS | 4.6p | 4.4p | 5% |
| Adj. diluted EPS(1) | 10.2p | 9.8p | 4% |
| Full year dividend | 7.2p | 6.7p | 7% |
XPS said operational highlights included significant new client wins - including being appointed pensions advisory partner by BT Group - as well as its partnership with Abrdn to launch a UK DB master trust and its acquisition of Michael J Field Consulting Actuaries to expand its SIP business.
XPS Pensions Group co-chief executive Paul Cuff commented on the results. He said: "We are pleased with the group's performance, achieving another year of strong and resilient growth across all divisions. We had a busy year, continuing to innovate and develop new services for our clients in a range of areas as well as investing in our technology and people."
He added: "During the year we passed the five-year anniversary of listing on the London Stock Exchange, and it is good to reflect on just how far we have come as a business over that period: more than doubling revenues, adjusted EBITDA and our client base. Throughout that time, we have had continuing objectives to be a great place to work and to provide outstanding service to our clients, and we are very proud of the terrific results of our staff and client surveys which show that in the eyes of our people and our clients we are succeeding well in this regard."
Cuff continued: "Our continued investment in our people and services is paying off both in terms of industry recognition and the new clients we have won this year, such as BT Group and many more significant wins with whom we are very pleased to be supporting.
"Our clear strategic vision for the group is to continue our strong growth trajectory across all four of our strategic pillars to become the pre-eminent independent firm in our industry."
XPS Pensions Group co-chief executive Ben Bramhall added: "Sustainability is hugely important to us, our employees and our clients and we are proud of the progress made this year in a range of areas, including going carbon neutral across our entire value chain during the year and the strong progress made on our diversity and inclusion agenda.
"We would like to thank all our colleagues for how well they have looked after each other and our clients during the year, particularly with the pandemic at times still making life difficult. We are very proud of them. We have implemented a new flexible working framework called My XPS My Choice which has been warmly welcomed by our people who continue to work hard in supporting our clients with best-in-class advice and service."
Outlook
XPS said its full year results demonstrated the "continued resilience and predictability" of its business, with a high proportion of its revenues being non-discretionary and recurring as they are received for essential services. As such, it said it remained protected against the impact of the wider global political and economic situation.
The firm said it expected the demand for its services to remain high as it helped its clients navigate the complex and evolving regulatory backdrop - noting it had continued to develop service lines to meet client needs, including in the areas of scheme governance and in risk transfer where it has invested in its team.
It added that recent client wins and a strong pipeline of opportunities will support further growth in the coming year.
Despite this, the company said it remained mindful of the current inflationary backdrop but remained confident in its business model to be able to minimise the impact of inflationary pressures on profits, while still maintaining investment in its products, platform, and people - adding that many of its contracts had mechanisms by which its fees automatically increase in line with inflation, and noting it would maintain a focus on overall efficiency and a disciplined approach to pricing our services.