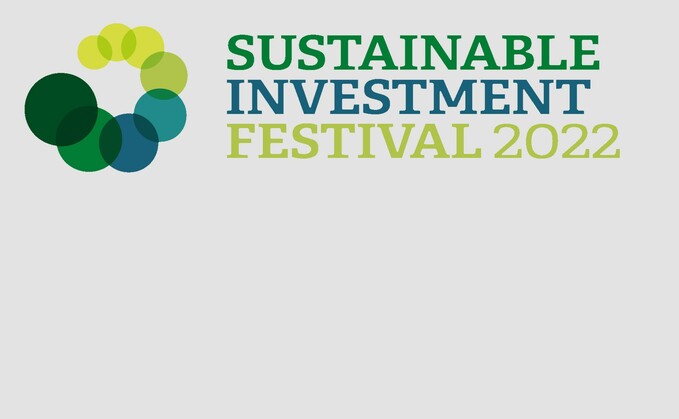 There is still time to register for the 2022 Sustainable Investment Festival, which is now only days away on 11-12 July.
Taking place at The Brewery on Chiswell Street in London, SIF 2022 will meet the information needs of Incisive Media's Professional Pensions, Investment Week, Professional Adviser and International Investment audiences at a time of rapid change for the industry as the sector faces a wave of new regulations and growing investor scrutiny.
Following the success of the inaugural Sustainable Investment Festival in 2021, this year's event will again bring together pension consultants, trustees, scheme managers, fund selectors and financial advisers to help them better integrate ESG into their investment portfolios and provide solutions for clients and investors who want to make a positive impact on society and the planet.
Keynote speakers at this flagship event include:
Legend of news and current affairs Sir Trevor McDonald
Environmental campaigner Jonathon Porritt, co-founder of Forum for the Future, on 'Confronting the climate crisis emergency'
Douglas Gurr, director at the Natural History Museum, on 'Considering the financial and material risk of biodiversity posed on investors'
Sacha Sadan, director of ESG at the Financial Conduct Authority, on 'A roadmap for greening finance and what it means for investors'
Hortense Bioy, global director of sustainability research at Morningstar, on 'Understanding the ESG fund landscape'
The festival will also host practical talks aimed at bringing delegates up to speed with the latest developments in areas including regulation, data, reporting, and skills.
Meanwhile, this flagship event will highlight the opportunities for investors in this important area across asset classes, including showcasing best in class sustainable investment funds and solutions.
Delegates will have the opportunity to interact with expert speakers and build their network in the sustainable investment sector, as well as share best ideas with peers.
Ten key reasons to attend
Hear an exclusive session with campaigner Jonathon Porritt - founder of Forum for the Future - on the science and reality of climate change and how institutional investors and innovation can promote economic recovery
Join the discussion about the role of data in driving both stewardship and ESG analysis and hear how new technologies are driving much-needed engagement
Hear about how investment impacts biodiversity and what can be expected from the new Taskforce on Nature-related Financial Disclosures framework
Learn how pension funds can navigate the investment exclusions maze and better align portfolio metrics and carbon emission metrics through the lense of fiduciary duty
Share best practice on regulatory compliance ahead of Taskforce on Climate-related Financial Disclosure in our specialist session
Hear from Scottish Widows head of pensions and responsible investment Maria Nazarova-Doyle on why the pensions industry must care about connecting the 'E' and the 'S' in ESG
Discuss the evolution of effective stewardship and take a deep dive into schemes' power to make a significant impact on the climate emergency
Address the sustainability skills challenge: explore the evolving ESG skills required of today's pensions professional
Consider how pension funds can effectively hold their fund managers to account
SIF is the only event that brings pensions professionals together with fund selectors and financial advisers to help them better integrate ESG into scheme portfolios and provide solutions those who want to make a positive impact on society and the planet.
For more information on the event, go to the Sustainable Investment Festival homepage.
The full agenda can be found here.
You can register here for the event and to receive full updates.