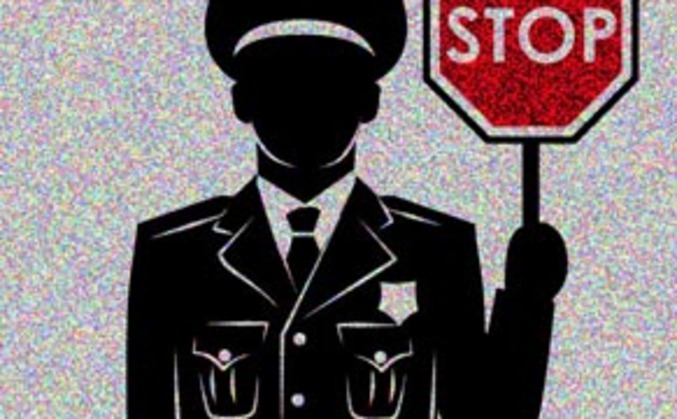 The Pensions Regulator has published its latest compliance and enforcement bulletin – showing how many times the regulator used its AE and frontline regulation powers between January and June this year.
The watchdog said the use of powers had remained "broadly steady" since the previous bulletin covering the six-month period of July to December 2021 - with TPR using its powers 203 times during this period as opposed to 244 times in the previous six months.
Despite this, there were some exceptions.
TPR issued 57% more mandatory penalty notices where no chair's statement had been prepared or the statement did not comply with requirements. The number of these handed out rose from 35 during the second half of last year to 55 in the first half of 2022.
The regulator also substantially upped its usage of powers under section 345 of the Proceeds of Crime Act 2002 requiring the production of specified material - using these powers 19 times in the first half of this year compared to just 10 times in the second half of 2022.
The regulator also said it had used its power to appoint trustees to ensure the number of trustees on a scheme were sufficient less in the most recent period - using these powers 109 times during the first half of the year, compared to 152 times during the last six months of 2022.
Scheme return enforcements for where trustees fail to complete a scheme return when required or do not ensure TPR's records are maintained with up-to-date registrable information were also down - from seven in the second half of last year to none in the first six months of this year.
TPR also used its formal information gathering powers less - just 11 times from January to June 2022 as opposed to 36 times from July to December last year.
Selected powers used for frontline regulation
Power
Description
Number from January to June 2022
Number from July to December 2021
Total number to June 2022
Trustee appointments
The power to appoint trustees to schemes (a) to secure that the trustees as a whole have, or exercise, the necessary knowledge and skill for the proper administration of the scheme, (b) to secure the proper use or application of the assets of the scheme, and/or (c) otherwise to protect the interests of the generality of the members of the scheme.
0
0
59
The power to appoint trustees to schemes to secure that the number of trustees is sufficient for the proper administration of the scheme under Section 7(3)(b) of the Pensions Act 1995.
109
152
3,728
Power to vest or transfer property as a consequence of appointing or removing a trustee under Section 9 of the Pensions Act 1995.
0
0
35
Trustee suspensions
The power to suspend a trustee either (a) whilst we are considering making a prohibition order against them, or (b) if proceedings have been issued against them for an offence involving dishonesty or deception, or (c) pending consideration being given to the institution of proceedings for an offence involving dishonesty or deception.
0
0
19
Power to extend the period of suspension
0
0
15
Trustee prohibitions
Power to make a prohibition order under Section 3 of the Pensions Act 1995.
0
0
21
Special Procedure
Where TPR considers that there would be an immediate risk to members interests or scheme assets if a warning notice were to be issued.
0
0
32
Mandatory penalty notice
The Occupational Pension Schemes (Charges and Governance) Regulations 2015 require us to issue a mandatory penalty where no chair's statement has been prepared or we are of the opinion that the statement does not comply with the requirements prescribed for a chair's statement in the Occupational Pension Schemes (Scheme Administration) Regulations 1996.
55
35
846
Scheme return enforcement
Trustees have a legal obligation to give us information about their pension scheme by completing a scheme return when required, and an ongoing duty to ensure our records are maintained with up-to-date registrable information. A financial penalty under Section 10 of the Pensions Act 1995 may be imposed for this failing.
0
7
242
Audited accounts enforcement
Trustees or scheme managers of most schemes are legally required to obtain audited accounts annually, within seven months of the scheme year end. Failure to do so may result in a financial penalty.
0
0
4
Information gathering
Our formal information gathering powers under Section 72 of the Pensions Act 2004.
11
36
913
Regulatory intervention reports
Section 89 of the Pensions Act 2004 gives us the power to publish information on cases where we have exercised or considered exercising our powers.
3
1
79
Clearance
A statement that we will not use our anti-avoidance powers to issue a) contribution notice or b) financial notice or c) both* in relation to a defined benefit occupational pension scheme

*the power is executed twice
2
1
70
Inspection and warrants
Statutory inspection powers under Sections 73 to 78 of the Pensions Act 2004.
0
0
6
Production order
A High Court Order under Section 345 of the Proceeds of Crime Act 2002 requiring the production of specified material
19
10
97
Provision of information by interested party. Section 18(A) Proceeds of Crime Act 2002.
0
0
4
Confiscation order
A Crown Court Order under Section 6(1) of the Proceeds of Crime Act 2002 requiring a convicted defendant pay a sum of money representing the benefit from their offending.
0
0
2
Restitution order
A High Court Order under Section 16 of the Pensions Act 2004 requiring a person to put right a misuse or misappropriation of pension scheme assets in which they were involved.
0
0
4
Restraint order
A High Court Order under Section 41(1) of the Proceeds of Crime Act 2002 requiring the restraint of assets.
0
0
3
Criminal
Fraud by Abuse of Position under Section 4 of the Fraud Act 2006.
1
0
8
Restriction on Employer Related Investments under Section 40 of the Pensions Act 1995
3
0
5
Improvement/third party notice
Notices containing directions for a person to take steps to enable compliance with pensions legislation or remedy any non-compliance.
0
0
17
Regulated apportionment arrangement
The application, subject to conditions, to separate a scheme from its employer. It must be approved by us and the PPF must confirm that they do not object to the RAA.
0
0
7
Master trusts
Master trusts authorised under Section 13 of the Pension Schemes Act 2017
0
0
38
Other
Various other powers
0
2
176
Total
203
244
6,430
Source: The Pensions Regulator
The bulletin also showed how the regulator had used its automatic enrolment powers. Between January and June this year, TPR issued:
• 20,382 compliance notices (compared to 20,555 for the previous period)
• 13,604 unpaid contribution notices (compared to 13,376)
• 15,302 fixed penalty notices (compared to 17,284)
• 5,918 escalating penalty notices (compared to 6,988)