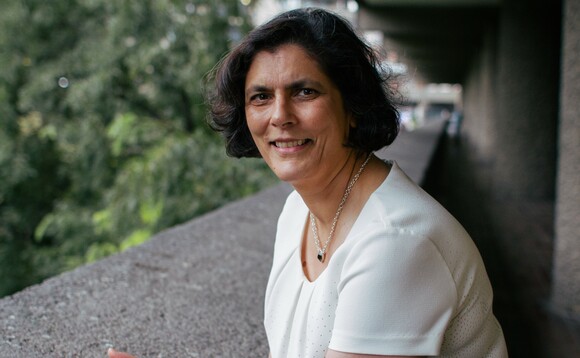 This week's appointments included hires at the HSBC master trust, LifeSight and Fidelity International.
HSBC master trust appoints head of governance
September 29, 3:18PM
HBSC has announced the appointment of Joanne Holden as head of governance for its master trust.
Holden brings over 20 years' experience working in scheme governance. She most recently served as HSBC global pension risk governance manager for its employee pensions. Her experience also includes working as a senior pensions and benefits consultant for Mercer.
HSBC retirement services chief executive Alison Hatcher said: "I have every confidence in Joanne and already know how valuable she'll be to our growing team. Her deep knowledge and experience of the industry strengthens our mission to help set everyone on a path towards a better retirement.
"With new value for member requirements now putting pension providers under the spotlight, her appointment comes at the perfect time to showcase how we have built a master trust which ensures member value is at the forefront of what we do."
Holden added: "In the current economic environment when people are looking to achieve value for money, I am keen to ensure that we offer the best service and outcomes to our scheme members and stakeholders without sacrificing governance standards."
By Martin Richmond
LifeSight hires new UK head of client implementations
September 29, 3:18 PM
LifeSight, WTW's defined contribution master trust, has announced the appointment of Kirsty Robinson as head of client implementations for the UK.
Robinson joins from Fidelity International, where she served as a team leader in client project management. Her experience also includes working in consultancy roles for the Money and Pensions Service, Capita and Nest.
LifeSight UK head Jelena Croad said: "LifeSight is expanding quickly, and the UK master trust is buoyant, so we are delighted to be able to add Kirsty and her deep experience to our team.
"As we continue to grow, it is important the client service we offer expands too so that our members continue to benefit from the market leading value and scale that LifeSight is able to offer."
By Martin Richmond
LV= appoints Adam Ruddle as chief investment officer
September 29, 11:39 AM
Adam Ruddle, who previously worked as senior investment manager at mutual insurer LV=, has taken on the role of chief investment officer at the firm.
He will be responsible for building the investment strategy for LV='s Smoothed Managed Funds, designed for investors with a low to low-medium risk profile.
The Smoothed Managed Funds incorporate a smoothing mechanism that works by averaging daily unit prices over the previous 26 weeks to help reduce the impact of short-term market volatility, according to LV=.
The funds are actively managed by Columbia Threadneedle Investments to a mandate set by LV= and can be accessed via LV= Smoothed Pension, LV= Trustee Investment Plan, bonds and LV= ISA. Investment charges start from 0.90% depending on the wrapper, with fund size discounts applying.
Ruddle said: "This is an exciting time to be working at LV= and I am delighted to be appointed chief investment officer."
He joined LV= in 2008 and has held various roles at the firm prior to his recent appointment including with-profics manager and life reporting production manager.
Today's (29 September) news follow LV='s announcement of David Hyman as the firm's chief executive, subject to regulatory approval.
By Hope William-Smith
M&G appoints chief executive
September 29, 11:38 AM
M&G has appointed Andrea Rossi as its new chief executive (CEO) and executive director.
Rossi brings over 20 years' experience in asset management and global insurance, having served as CEO of AXA Investment Managers, as well as a member of the AXA Group Executive committee. He latterly served as a senior adviser to the Boston Consulting Group.
He will succeed incumbent CEO John Foley, following Foley's decision to retire after seven years in the role.
Rossi will assume his new role on 10 October.
M&G chair Edward Braham said: "We are delighted to announce the appointment of Andrea Rossi as CEO of M&G. His deep experience in both global asset management and insurance is an ideal fit for M&G.
"He is an inspiring and proven leader with a strong track record of delivering profitable growth and outstanding client outcomes."
Rossi added: "I am honoured to have been selected as M&G's next CEO and look forward to driving growth in the business while at the same time improving its efficiency to better serve client needs.
"There is an excellent team at M&G and I am excited at the prospect of working with them to take the business forward."
By Martin Richmond
Fidelity International appoints two independent trustees to MT board
September 28, 2:57 PM
Fidelity International has announced the appointment of Colette Dunn and Jill Mackenzie as independent trustees of its master trust board.
Dunn brings over 30 years' experience working as a financial services consultant. Her experience includes serving as KPMG commercial director, and latterly, as a non-executive director for Foresters Financial.
Mackenzie has over 25 years' experience working in the industry, as well as over 10 years' experience working as a trustee of both defined benefit and defined contribution schemes. She most recently spent seven years serving as the senior independent director on the board of the Nest master trust.
Dunn and Mackenzie will join the current independent chair of the trustees Kim Nash on the board, as well as existing independent trustees Roger Breeden, Dianne Day and Gerald Wellesley.
Nash said: "We are delighted to welcome Jill and Colette to the master trust board. When looking to add new trustees, it is important to have the right blend of skills and experience.
"We are confident that both Jill and Colette bring with them significant knowledge, skills and experience that will support the master trust board as its structure evolves."
Dunn commented: "I am delighted to join Fidelity's master trust board to help Fidelity's master trust schemes prepare their members for retirement and I am confident in the board's ability to foster better outcomes for members when it comes to their pension savings and look forward to working with the other trustees. "
Mackenzie added: "Fidelity is synonymous with quality in the workplace pensions industry and I am therefore thrilled to be adding my experience to the master trust board."
By Martin Richmond
Legal & General Retirement Institutional announces changes to its leadership team
September 26, 2:45 PM
Legal & General's (L&G) global pension risk transfer (PRT) business has announced a number of changes in its retirement institutional leadership team.
The insurer said that, having led the UK PRT business for nearly six years, Chris DeMarco will be taking on new responsibilities in a new role leading on strategic accounts and new markets. It said he will now focus on proactive strategy and proposition development.
John Towner - head of new business at the division and a key member of L&G PRT team for the past eight years - will now assume leadership of L&G's UK PRT business.
In addition, Dave Poulton will join the Legal & General Retirement Institutional (LGRI) leadership team as chief customer officer. He has worked for LGRI for nearly 24 years.
Emma Byron, previously managing director of Legal & General Retirement Solutions, also joins LGRI as chief operating officer for the division.
LGRI chief executive Andrew Kail said: "Demand for PRT is growing and there are tremendous opportunities in both the UK and international markets. We want to make sure we're in the best possible position to support clients with innovative solutions and our customers with the exceptional in-house service they have come to expect. This great team, the right solutions, capacity to transact and an effective business structure will mean we are able to seize the global opportunities of both today and tomorrow."
By Jonathan Stapleton
Capital Cranfield appoints Ramona Tipnis as professional trustee
September 26, 9:56 AM
Capital Cranfield has announced the appointment of Ramona Tipnis as a professional trustee.
Tipnis brings over ten years' of trustee experience. She joins from Zedra Governance where she had served as a professional trustee since 2020.
Capital Cranfield managing director Harus Rai said: "We are thrilled to welcome Ramona to Capital Cranfield. She is a proven trustee and chair who we are all looking forward to working with.
"Her appointment, hot on the heels of Anna Lees-Jones, means that we have appointed two first-class professional trustees in very short order in response to specific client demands."
Tipnis added: "I am delighted to have joined the Capital Cranfield team and look forward to thriving in the firm's unique and supportive culture. I can't wait to start working with new clients to help them progress along the next stage of their journeys."
By Martin Richmond