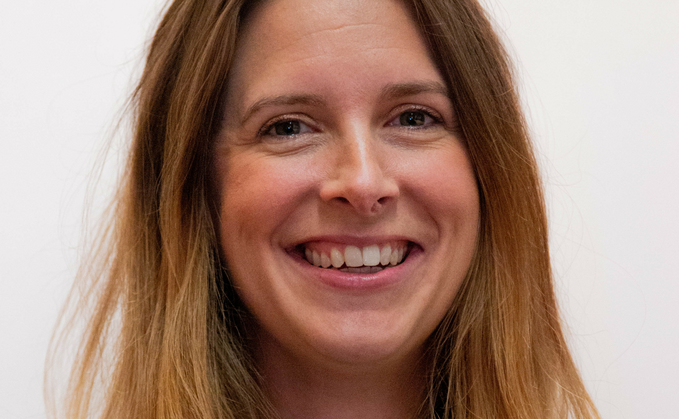 This week's appointments included appointments at the West Yorkshire Pension Fund, Gateley and The People's Pension.
Smart appoints senior director of strategic delivery
September 23, 2:21 PM
Smart has announced the appointment of Eve Read as senior director of strategic delivery.
Read brings over 20 years' industry experience, she joins from Nest where she served as director of business delivery as well as acting director of customer engagement.
Prior to this, she spent nearly two decades working for Mercer, latterly serving as the consulting leader of its defined contribution (DC) business and head of proposition for UK DC and financial wellness.
In her new role, she will lead Smart's UK proposition team as it develops its master trust and will also lead the company's consolidation strategy.
Smart UK chief executive Jamie Fiveash said: "Eve is a very experienced pension professional with a strong focus on delivery, and I am incredibly pleased she has joined us to help turn more of our big ideas into reality.
"Our technology team now numbers around 450 people; marrying that with skills and depth of experience in the market from people like Eve further increases our ability to deliver better for UK savers."
Read added: "It is great to be joining Smart at such an interesting time for the business. I am very keen to help our teams build new features that help ordinary savers, as well as helping the business grow its presence through strategic acquisitions."
By Martin Richmond
West Yorkshire Pension Fund hires managing director
September 23, 9:29 AM
West Yorkshire Pension Fund (WTPF) has appointed Euan Miller as managing director, replacing Rodney Barton who is retiring after 12 years leading the organisation.
Miller, who will take on the role in November, joins from the Greater Manchester Pension Fund (GMPF) where he was assistant director of pensions, funding and business development.
Previously, he was a consulting actuary for KPMG and PwC where he advised the trustees and sponsors of a range of private sector defined benefit (DB) schemes.
He is also part of the Pensions and Lifetime Savings Association's local authority committee and was previously chair of the Institute of Actuaries' in-house pensions actuaries group.
WYPF director Rodney Barton said: "Euan brings with him wide-ranging experience of pensions, scheme funding, risk management and pooling of investments, with GMPF being part of the Northern local government pension scheme pool.
"He has a deep understanding of the DB market in which we operate. Along with his background in local government he has the right credentials to lead WYPF in the next stage of its evolution."
Miller added: "West Yorkshire Pension Fund has built a great reputation for achieving consistently strong investment returns and delivering first-class administration for its own members, employers and shared service administration partners.
"I feel honoured to be selected for the role of managing director and look forward to working with the WYPF team and all the wider stakeholders to build on the excellent work to date."
By Holly Roach
Gateley appoints partner in its pensions team
September 23, 9:28 AM
Legal and professional services firm Gateley has appointed Phil Jelley as a partner in the pensions team.
Jelley brings more than 23 years' industry experience, joining from Dentons where he worked as counsel.
Prior to this, he spent 14 years at Norton Rose Fulbright, also as counsel.
In the new role, Jelley will be responsible for advising trustees and employers in connection with their legal obligations in running a variety of pension schemes, as well as on the pension aspects of corporate transactions, and pension litigation matters.
Partner and head of the pensions business Michael Collins said: "We are excited to welcome Phil to Gateley. The wealth of experience he has in the pensions space means he will be a fantastic asset for us and equally for our clients."
Jelley added: "The work the team at Gateley carries out in the pensions space is very highly regarded across the sector, so this is a great opportunity to be part of its continued success."
By Holly Roach
Schroders Capital appoints senior fund manager
September 22, 9:49 AM
Peter Lowe has been appointed by Schroders Capital's real estate team as a senior fund manager in the UK, responsible for the Scottish Widows funds.
Lowe will be responsible for fund performance and strategy, and will help support the management of the Scottish Widows funds that were onboarded in May 2022.
He joins from Columbia Threadneedle Investments, where he was a fund manager responsible for the Columbia Threadneedle Property Trust (formerly BMO Real Estate Investments).
Prior to this, he was fund manager at DTZ Investment Management working on mandates including Pearl Assurance Trust, GE CIF Trustees and University Superannuation Scheme.
Schroders Capital real estate team head of UK investment Nick Montgomery said: "We are very pleased that Peter is joining to oversee the delivery of the Scottish Widows fund strategies. Peter has a strong market profile with a clear track record of delivering outperformance for clients across listed, unlisted, diversified and specialist strategies.
"In his new role, Peter will work closely with our growing investment and asset management teams in London and Manchester, as well as our specialist ESG colleagues to ensure that we deliver on Scottish Widows' sustainable investment objectives, from both an environmental and social value perspective."
Lowe added: "I am looking forward to taking responsibility for such an important client portfolio and to working with the wider Schroders team to deliver on the Scottish Widows performance objectives. I am delighted to be joining such a well-regarded, progressive real estate business and excited to support the further growth and development of the platform across both diversified and sector focused strategies."
By Holly Roach
Isio promotes three to partner
September 21, 11:29 AM
Isio has promoted Richard Birkin, Andrew Craig and Calum Brunton Smith to partners, expanding its advisory offering.
Birkin currently leads the firm's defined contribution consultancy team and has recently taken on a new role leading the Birmingham office.
Craig is responsible for driving the organisation's new reward and benefits offering, supporting employee benefits and financial wellbeing with platforms, coaching and consultancy, while Brunton Smith has played a key role in growth of Isio's investment advisory business.
Isio chief executive Andrew Coles said: "Isio has grown rapidly since launch in 2020 and these individuals have played a hugely important role in our development.
Delivering high quality work for clients, exploring new opportunities to grow our business and demonstrating exceptional leadership qualities, these promotions reflect the extensive talent and expertise of our team."
By Holly Roach
TPP expands trustee board
September 20, 10:23 AM
The People's Pension (TPP) has appointed Emma Osborne to its trustee board.
Osborne is an experienced investment professional and joins seven existing trustee directors to help oversee the running of the workplace pension scheme.
Previously, she was head of quantitative investment management and derivatives for Credit Suisse Asset Management, and chief investment officer for international assets at US firm Chubb Corporation.
She was also a trustee and chair of Chubb's UK defined benefit scheme and is currently a member of the corporate trustee board for three Church of England schemes.
TPP trustee chair Steve Delo said: "Emma's appointment is great news for the 5.9 million members of TPP. She brings with her considerable experience of the investment world and of governing large-scale institutions. I believe Emma will bring an invaluable new perspective to the scheme's governance."
Osborne added: "I'm delighted to be joining the trustee board of TPP, a fast-growing scheme with a straightforward and fair approach to securing the financial futures of millions of members. I'm looking forward to working alongside a strong trustee team."
By Holly Roach