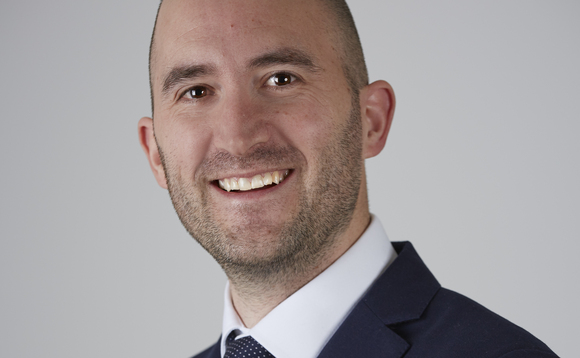 This week's appointments included hires at Lifesight, PwC and The Pensions Regulator.
Lifesight appoints head of member communications and engagement
Lifesight, WTW's defined contribution master trust, has appointed Nihal Ozdemir as head of member communications and engagement.
She joins from Legal & General where she served as senior communications and engagement consultant.
Lifesight head of product and commercial strategy Stewart Patterson said: "As Lifesight continues to grow and onboard clients, new members are joining the master trust all the time.
"We are committed to continually improving and investing in our communication and engagement with new and existing members, so we are delighted to be able to welcome Nihal, whose skills and experience in member engagement and financial education will bring a valuable boost to our team."
By Martin Richmond
LPPA appoints new board members
The Local Pensions Partnership Administration (LPPA) has appointed Ron Jarman and Richard Thomas to its board.
Jarman has been appointed as the board's chair. He previously served on the board as a non-executive director (NED).
Thomas has been named as the board's new NED and will also serve as the chair of LPPA's audit, risk and compliance committee.
LPPA managing director Jo Darbyshire said: "I am thrilled to welcome Ron and Richard to their positions on the LPPA board.
"Ron's experience on the board of Nest and Richard's former role as chief executive of XPS Pensions Administration will be invaluable to the planned growth and development of LPPA. It also demonstrates LPPA's ambition in the pensions administration sector."
By Martin Richmond
David Brooks appointed head of policy at Broadstone
Broadstone has promoted David Brooks to become its head of policy.
The pensions, employee benefits, and investments consultancy said Brooks, who has been technical director at the firm since 2007, will lead Broadstone's policy strategy in the defined benefit sector with a focus on regulatory developments and government legislation.
Commenting on his appointment, Brooks said: "The pensions sector has witnessed huge change and reform over the past decade with auto-enrolment, pension freedoms and the emergence of a dynamic de-risking market.
"The future will see the increase in digitisation of pensions via the dashboard programme, the adoption of ESG principles, professionalism of Trusteeship and of course the ever-changing challenges of governments' taxation and governance policies.
"We want to be at the forefront of pensions policy development and I am excited to try and make the industry a better place for savers, trustees and employers."
Broadstone head of pensions advisory Nigel Jones added: "Pensions policy is becoming an increasingly important area both for our clients and the policyholders they serve. David has great experience in the sector and this will be invaluable in shaping Broadstone's policy strategy.
"Bringing the comprehensive benefits of Broadstone's consultancy-led approach will allow David to approach policy developments from a wide lens encompassing employers and their employees, pension schemes and their members as well as trustees and financial advisers. We are excited to effect positive change on behalf of the industry and ultimately the lives of millions of people in the UK."
By Jonathan Stapleton
PwC hires senior manager
PwC has appointed Jaysukh Shah as a senior manager in its risk transfer team.
He joins the firm from Mercer, where he was a senior association and prior to this he was a consultant at JLT Employee Benefits.
He was also previously a senior actuarial analyst at Mercer and an actuarial assistant at Xafinity.
By Holly Roach
TPR adds two to determinations panel
Pensions ombudsman Anthony Arter and deputy High Court judge Margaret Obi have been appointed to The Pensions Regulator's (TPR) Determinations Panel.
The panel is responsible for making formal decisions relating to cases where TPR seeks to use certain powers.
TPR chair Sarah Smart said: "I am delighted that Anthony and Margaret are joining our Determinations Panel. As we focus on putting the saver at the heart of our activities, Anthony's extensive experience of ruling on cases that affect individuals will help inform our approach. And Margaret's extensive legal experience will be invaluable in focussing how the panel approaches, and discusses, cases.
"Sarah Chambers has also been reappointed to the panel to serve another a second four-year term. I would like to thank Sarah for her contribution during her first term."
Panel chair Antony Townsend said: "I am delighted to welcome two such exceptional new members to our panel as the economic climate continues to present challenges to the pensions industry. It is our role to ensure TPR continues to use its new and existing powers wisely and proportionately.
"I am looking forward to working with Anthony and Margaret, as well as the existing members of our panel, as we review and rule on future cases."
By Holly Roach
L&G adds to Group Remuneration Committee
Legal & General Group Board has appointed Laura Wade-Gery as a member in its Group Remuneration Committee.
Wade-Gery joined the L&G Group board in January 2022 as a non-executive director and is also chair of the Group Technology Committee and a member of the Group Nominations and Corporate Governance Committee and Group Risk Committee.
Alongside her roles at L&G, she is also a non-executive director at John Lewis Partnership and chair at NHS Digital.
By Holly Roach
Cardano appoints Rachael Savage as client director
Cardano has appointed Rachael Savage as a client director in its client management team.
Savage has more than 19 years' defined benefit pensions experience, and joins from BlackRock where she was a director and liability-driven investment client portfolio manager.
In the new role, she will be responsible for relationship management and delivering innovative investment solutions for pension schemes on a range of advisory, fiduciary management, and investment management client relationships.
Partner and co-head of clients Patrick Cunningham said: "We are delighted to welcome Rachael as we expand our extraordinary teams at Cardano. Along with her technical ability, Rachael brings a wealth of client-facing, sales and people leadership experience.
"Given the current market environment, now, more than ever, it is crucial for schemes to ensure that they have the proper solutions and strategies in place."
By Holly Roach
Hargreaves Lansdown CEO to step down next year
Hargreaves Lansdown chief executive (CEO) Chris Hill will step down at the end of November next year, the company has announced.
Hill has served as CEO for six years, originally joining the company back in 2016 as chief financial officer.
The Hargreaves Lansdown board has said it is now undertaking "a thorough and extensive search" for his successor and Hill will remain in his role until late 2023 to allow time for a handover between the two.
In a statement, Hill said it had been a "privilege" to lead the company during his tenure, growing both the number of assets and clients and launched the firm's Capital Market Day objectives last year all through what he called " an unprecedented time of change".
Indeed, in today's trading update for the quarter ending 30 September, Hill confirmed the company has captured £700m of net new business and 17,000 net new client growth.
He said in the prior statement: "I set in train a comprehensive strategy to ensure the company remains at the forefront of wealth management, including providing clients with the best digital tools.
"Having put in place strong foundations that are already delivering results, including an exceptional leadership team, it will be time after a thoughtful transition to hand over to my successor to take the company through the next phase of embedding this strategy."
Hargreaves Lansdown chair Deanna Oppenheimer commented his is leaving the business stronger than when he had joined "[and] with a clearly defined strategy that the board fully supports".
She said: "Chris has decided it is time to pass the reins to a new CEO to continue to execute on this strategy and build on our market leading proposition.
"The board is grateful to Chris for his leadership and looks forward to continuing to work with him on delivering the strategy and a successful handover next year."
By Eve Maddock-Jones