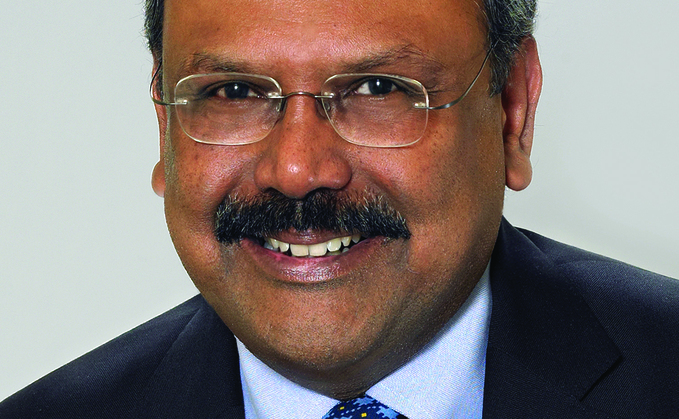 This week's appointments include those at Aon, People's Partnership and Isio.
Aon hires new partner for human capital solutions team
15 December, 2:09PM
Aon has appointed Louisa Blain as a partner in its human capital solutions (HCS) team.
Blain brings over 20 years' experience in a solutions capacity, and in the new role will take a lead in insurance consulting for the HCS team to provide value and insights to the firm's clients in the insurance industry.
Aon HCS chief executive Michael Burke said: "Louisa brings a real breadth of knowledge and experience to Aon, both across the financial services field as a whole and specifically of the insurance industry. I am very pleased she has joined our team and I look forward to her taking Aon's considerable resources to this sector.
"I am sure the benefits of her expertise will soon be seen by many of our clients as they look for build a more resilient workforce."
This comes a few days after Aon announced the recruitment of 16 new partners to its UK global wealth solutions and HCS businesses (see below).
By Martin Richmond
People's Partnership appoints new chair of board
15 December, 10:25AM
People's Partnership has appointed Jim Islam as its new chair of board, replacing Babloo Ramamurthy who is stepping down after nearly a decade in the role.
Islam has been part of the board since 2018 and will take up his new position on 1 January 2023.
He is a qualified actuary and has extensive board level leadership experience in insurance, investment management, and life and pensions sectors, and has also held senior finance and general management roles at several organisations.
Islam said: "It's a real honour to be appointed chair of board for an organisation with such a rich heritage, helping millions of people across the UK become financially stronger.
"I'm eager to continue building on the great success that Babloo has had over the past decade, ensuring that, as we grow, we continue providing straightforward and accessible products and services that give people greater financial security. At a time when 20% of UK adults - nearly 11 million people - have low financial resilience, People's Partnership has a very important role to play, and I'm excited to be a part of that."
By Holly Roach
Aon appoints 16 partners
14 December, 3:30PM
Aon has appointed 16 partners to its UK global wealth solutions and human capital solutions businesses.
Those promoted to partner are:
Leading a portfolio of retirement clients within the international wealth practice is Jonathan Craven, who has more than 20 years' of experience in pensions. Alongside this he leads Aon's Leeds location, which has more than 250 colleagues across pensions, health and benefits and commercial risk.
Also appointed to partner within the UK international wealth practice is Alison Cosadinos, who provides strategic advice to multinational companies on their retirement and benefits plans, as part of Aon UK international wealth practice. Cosadinos joined four years ago and has 20 years' experience as an international pensions and benefits actuary.
Co-lead of the pensions actuarial services team Jane Iannone, who focuses on client delivery and developing future consulting talent. She leads a 380-strong team operating across 12 locations in the UK and India. Iannone sits within the retirement team in St Albans and has developed, and now leads the 45-strong project consultancy team.
UK head of client service operations within the investment team Steve Garner leads seven client service teams covering 140 colleagues across five UK locations. He has overall responsibility for client service delivery for over 300 clients, with total assets under advice of more than £100bn. Garner is also a member of the UK investment leadership team, which is responsible for managing the UK investment business.
Global head of planning and strategy in the global investment centre operations team Richard Marles has held several roles since joining Aon in 2012. He is responsible for ensuring the operating models supporting the delegated consulting solutions and funds remain efficient and effective.
Leading a portfolio of defined contribution (DC) and defined benefit (DB) pension scheme clients is Karina Klimaszewski. She leads on DC, financial wellbeing and engagement propositions, ensuring Aon's solutions meet client objectives on areas like retirement journey support and the gender pensions gap.
Leading the financial services data solutions team, which is responsible for data-led insights, is Martin Wainwright. His team helps clients make better business decisions through remuneration benchmarking, consulting and advisory work. He has developed several advisory capabilities since joining Aon in 2005, such as aligning incentive structures to market, job evaluation, location strategies and cross-industry differentials.
UK risk settlement group senior member is Tom Scott, who advises clients on setting and executing longevity risk management strategies to de-risk their pension schemes and enhance member security. He has settlement experience across bulk annuities and longevity swaps, specialising in leading multi-billion longevity swap projects.
Senior client leader within the DC solutions team is Louise Wheeler, who leads the client team as well as personally managing some of the firm's largest accounts.
Leading the team covering all derivatives used by pension schemes is Dilesh Shah. He has more than 20 years' experience in this area and focuses on developing bespoke client solutions using the latest industry thinking.
Trustee retirement consulting lead Susannah Calder manages a team of around 50 colleagues in Leeds and Manchester, and is scheme actuary to eight pension schemes, ranging from £4bn to £40bn in size.
Leading the UK assessment solutions team is Charlotte Schaller, who was promoted to partner this year and is a member of the UK HCS leadership team. Schaller joined the firm in 2015 and has worked on digital assessment and development centres, situational judgement tools, creation of online bespoke ability tests and team-building workshops. She has 20 years' experience across a range of occupational psychology consultancies.
Head of data strategy Nicholas Chambers drives efficient processes and use of data assets across HCS, working with the technology, operations and product development teams. He was previously Macquarie Group director and has held corporate finance roles at HSBC and Merrill Lynch.
Also in the division is Adithi Jagannathan, who is part of the people advisory team and helps clients develop and implement parts of their people strategy. Prior to this she led some of the firm's largest global reward relationships as a key member of the financial services rewards practice.
Aon HCS data solutions lead Alex Cass has also been appointed partner and provides human capital data consulting and insights to clients. He joined in 2021 and has 20 years' in-house HR experience, including leading the remuneration function in a number of listed organisations, and as chief people officer at a multinational firm.
Also, in HCS is financial benchmarking business lead Nicholas Yazdani, who advises clients on strategic areas including size and scale of functions, workforce strategy and cost efficiency. He also manages a number of relationships with banks across lines of business and functions.
By Jasmine Urquhart
Isio appoints head of benefits technology
14 December, 3:20PM
Isio has appointed Alexis Parrish as head of benefits technology within its reward and benefits team.
Parrish joins from KPMG, where she led its benefits consultancy and technology business for eight years.
In her new role, Parrish will work with employers to improve their reward programmes, using her insight into benefits strategy and employee experience to improve benefits design and implementation.
Isio reward and benefits partner Andy Craig said: "We are thrilled to welcome Alexis to our leadership team. Many employee benefit packages are still quite traditional in their approach and need revamping to be more inclusive and better support employee wellbeing.
"We have ambitious plans for the future and Alexis brings different thinking and lots of experience that will help us deliver these and provide the best solutions to the clients we serve.
By Jasmine Urquhart