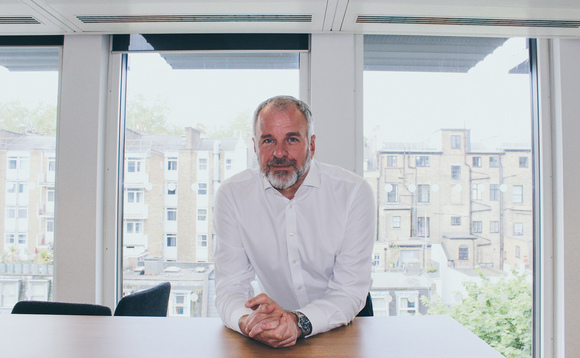 The Smart Pension Master Trust has announced its first green bond investment through Mirova's global green bond fund.
The master trust said it was among one of the first master trusts to invest its default growth fund in green bonds - adding the investment aimed to improve outcomes for savers in both financial and environmental terms.
It is understood that Smart Pension has invested an initial £200m in Mirova's Global Green Bond Fund - an amount that is expected to double to around £400m within the coming two years.
This comes after Smart Pension announced a biodiversity partnership with AXA Investment Managers on 5 October, with the aim of bolstering its investments into decarbonisation and companies that are addressing biodiversity loss
A week later, it announced its default fund was now 100% sustainable, up from 70% a year ago, in October - adding that all of the constituent funds that the master trust uses in its default growth fund are rated 'Article 8' or higher under the European Union (EU) Commission's Sustainable Finance Disclosure Regulation.
Mirova's Global Green Bond Fund directly funds projects searching for high environmental and social positive impact in a bid to make a real difference to both the people and planet around us.
Smart Pension chief investment officer Paul Bucksey said the master trust remained focused on achieving great outcomes for our members - both in terms of financial growth but also helping achieve a safer, healthier world in which they can retire.
He said: "The pension industry has a golden opportunity to drive faster decarbonisation, by investing in businesses that are serious about cutting their carbon emissions. Over 70% of our flagship growth fund has been invested in sustainable funds for a while now, and this investment coupled with other recent changes bring us to 100%. We expect these investments will play a key role in achieving our 2040 net zero target."
Smart Pension investment proposition manager Fiona Smith added: "Mirova provides transparency and traceability to make sure the funds really do make a difference. Green bonds are an important addition to our growth fund because they directly fund environmental projects and have a tangible impact on the world around us. We chose Mirova's Global Green Bond Fund to incorporate its environmental strategy as we seek to improve results further for our members."
Mirova chief investment officer for equities, fixed income and social impact management Hervé Guez continued: "We are grateful to Smart Pension for their trust in our expertise in fixed income and sustainable investing. For 10 years now, we have developed a strong knowledge of the green bond segment, and we are eager to maximize our environmental impact and deliver returns, while helping to safeguard the integrity of this fast-growing market."
In October 2021, Smart Pension signed up to the Institutional Investors Group on Climate Change and also committed to the Impact Investing Institute's Impact Investing Principles, to support and progress its investment solutions in light of climate change.
Earlier this year, Smart Pension announced its default growth fund will be net zero by 2040 and that it is on track to have cut the fund's emissions by 50% between 2019 and 2025.