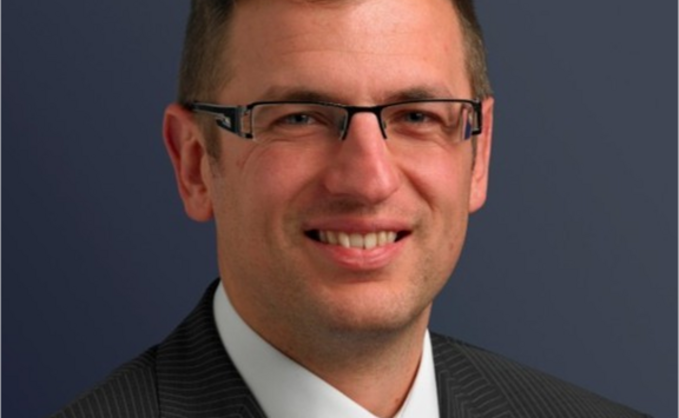 This week's movers include those at LCP, TPT Retirement Solutions, Scottish Widows, Sackers and Aon.
Former Redington board member joins XTP
20 January
Former Redington board member and head of investment consulting David Bennett has been appointed by the transparency, cost, and risk consultancy, XTP, as a non-executive director and senior adviser.
Bennett was at Redington for 13 years where he was also chair of its investment strategy committee and a senior consultant.
Prior to this we spent 24 years at Goldman Sachs in multiple roles including seven years in its pensions and insurance strategy group. He also served as a trustee and investment committee members of its defined benefit pension fund.
XTP director Stewart Bevan said: "David brings a wealth of financial services expertise and is a highly regarded industry professional. As UK pension schemes strive to enhance their investment governance and increase returns, David's knowledge and experience will help steer us toward delivering maximum value for our clients."
Bennett added: "XTP's data-driven approach delivers unique insights into the investment set-up, resulting in measurable efficiency gains for institutional asset owners. XTP has an excellent and highly experienced team and I am excited to be supporting them in executing their ambitious growth plans in the UK."
By Holly Roach
Robin Ellison retires from Pinsent Masons
19 January
Robin Ellison has retired from Pinsent Masons, where he held roles as a consultant and partner over a two decade period.
Prior to joining the firm, he was head of pensions law at Eversheds. He is also currently chair at the College of Lawmakers.
In a post on LinkedIn, Ellison said he will remain in practice as a pension trustee and outsourced general counsel to help firms control their legal spend.
By Holly Roach
Mercer appoints covenant advisory director
18 January
Mercer has appointed Tom Austin as director in its covenant advisory team.
Austin joins from Interpath Advisory and has experience working with trustees and corporations in a range of situations such as valuations, advising on the impact of restructuring, transactions, and performance monitoring.
He has managed clients ranging in size from firms with assets less than £10m, to multi-national listed groups with multi-employer schemes that have assets of more than £10bn.
Austin, who is a qualified accountant and began his career at KPMG, is the latest of Mercer's recent hires who include Kriti Chandnani, Joe Hornsby, Adam D'Souza, Brandy Mukasa and Michael Fenton.
Mercer partner and risk transfer and defined benefit planning leader Andrew Ward said: "Tom will help the team deliver covenant advice to both pension scheme trustees and corporate sponsors across the breadth of our client base and with new opportunities.
"Understanding covenant is of crucial importance in scheme valuations, in mergers and acquisitions and more recently in situations previously considered as business as usual. Tom's knowledge and approach will significantly expand our team's capabilities, and help clients successfully navigate these issues."
Austin said: "Employer covenant is increasingly at the top of the defined benefit pension's agenda. With an uncertain macroeconomic outlook and further legislative changes coming in 2023 I look forward to working with Mercer's excellent team, supporting its clients in navigating these challenges."
By Jasmine Urquhart
LCP appoints principal in its de-risking team
17 January
Lane Clark & Peacock (LCP) has appointed Ruth Ward as a principal in its de-risking team, as part of business expansion.
She joins the consultancy from Mercer where she was a principal, and prior to this she held roles at JLT Benefits Solutions and Capita Employee Benefits.
LCP longevity de-risking practice lead Clive Wellsteed said: "We are delighted that Ruth has joined the team bringing a wealth of de-risking experience. It is vitally important to us that we have the capacity to deliver a first-class service to our clients and so we have been growing the team in anticipation of record levels of activity in 2023."
Ward added: "LCP is widely respected for completing high profile buy-in and buyout deals, as well as their knowledge of the de-risking market and wider pensions landscape. I am excited to be joining the team as the market enters a new phase of higher activity levels.
"I am particularly passionate about developing cost-effective and robust solutions for the myriad of UK pension schemes, and am delighted to join a growing and ambitious team 100% focused on helping their clients grasp the best opportunities the buy-in, buyout and wider de-risking market has to offer."
By Holly Roach
TPT Retirement Solutions appoints CEO
17 January
TPT Retirement Solutions has appointed David Lane as chief executive (CEO).
Lane has been serving as interim CEO since the departure of Mike Ramsey in June 2022 and prior to this he was chief operating officer at the firm.
He joined TPT in 2013 as chief finance officer, having held finance, commercial and operational roles at board level at a range of businesses in various sectors.
He has also held several trustee roles including trustee chair for the Stanley Tools UK Pension Scheme, and a member-nominated trustee for the Jacuzzi UK Retirement Benefits Scheme.
TPT trustee board chair Joanna Matthews said: "We are delighted to appoint David to the role permanently. His extensive experience and knowledge of the business will be invaluable in ensuring the continued success of TPT."
Lane added: "The pensions industry is evolving with new regulations such as the defined benefit funding code, The Pensions Regulator considering professional trustee authorisation and the launch of the pensions dashboards. As we look to start a new chapter for TPT, we'll be reviewing our strategy and our services."
By Holly Roach
M&G appoints asset management CEO
17 January
M&G has appointed Joseph Pinto as the new chief executive (CEO) of its asset management business.
Pinto, who comes from Natixis Investment Managers, will be responsible for all investment capabilities and the distribution, operations and proposition management of the asset management part of the business.
He will join the firm in March this year and become part of the company's executive committee, reporting to group CEO Andrea Rossi.
Rossi said that Pinto "brings to M&G a profound understanding of client needs and how they have evolved through changing economic conditions".
"He has a strong record of delivering on strategic ambitions in investment management," Rossi added.
"I am confident his combination of commercial vision and pragmatic leadership will help transform how M&G delivers value to its clients and other stakeholders."
By Kathleen Gallagher
Scottish Widows appoints retirement director
17 January
Scottish Widows has hired Carolyn Jones as retirement director.
Jones has more than 25 years' experience in the pensions industry and joins the firm from the Money and Pensions Service where she led its policy and strategy team.
Prior to this she held multiple roles at Fidelity International over a 13-year period including head of pensions product and head of corporate proposition for pension and workplace savings.
In the new role, she will focus on retirement strategy and driving growth.
Managing director of retirement and longstanding Emma Watkins said: "This is yet another strategic step we are taking to help create a pensions industry fit for the future and navigate new opportunities such as open finance and the development of pensions dashboards.
"Carolyn's experience and leadership will be crucial to shaping and delivering our retirement strategy and product vision to enable our corporate and individual customers make the most of their financial future."
Jones added: "I'm looking forward to joining the team and shaping a strategy that supports our customers' needs and equips them with tools and knowledge that supports financial security in retirement."
By Holly Roach
Sackers promotes Emma Martin to senior counsel
16 January
Sackers has promoted Emma Martin to senior counsel.
Martin - a pensions lawyer with a focus on defined contribution (DC) pensions - joined the firm in 2010 and advises on occupational pension schemes, master trusts, personal pension providers and independent governance committees on all areas of DC work.
In 2015, she completed a secondment to the legal team at The Pensions Regulator, where she advised on DC policy matters. She has also worked closely with the Financial Conduct Authority, the Department for Work and Pensions, and the Pensions and Lifetime Savings Association on policy developments in the DC space.
Sackers head of DC Helen Ball said: "Emma's promotion reflects the significant contribution she has made to the development of our DC practice at a senior level. Her technical expertise and strong relationships in the workplace and personal pensions sector will help us to accelerate our strategic ambitions in this space."
By Holly Roach
Aon hires associate partner
16 January
Aon has appointed William Engelhardt as an associate partner in its corporate consulting and member options teams.
He joins the firm from WTW where he spent 19 years providing strategic counsel on pension arrangements as well as working on funding and investment strategy, de-risking journey planning, and member options.
In the new role Engelhardt is responsible for advising companies on defined benefit pension scheme strategy including funding and investment, accounting, use of member options, benefit design, insurance solutions and governance.
Aon partner and head of corporate consulting John Harden said: "Over the last five plus years the corporate team has grown from strength to strength. I'm really excited that Will has joined our growing team; his experience will help us deliver even more value to our clients."
Partner and head of member options Kelly Hurren added: "Pension schemes are showing a strong demand for expertise in the area of member options. This is particularly so with schemes looking to combine GMP conversion with a pension increase exchange option and schemes seeking to better support members with decision making at retirement.
"Will is a great addition to our team and will further support us in delivering our clients outstanding results."
By Holly Roach