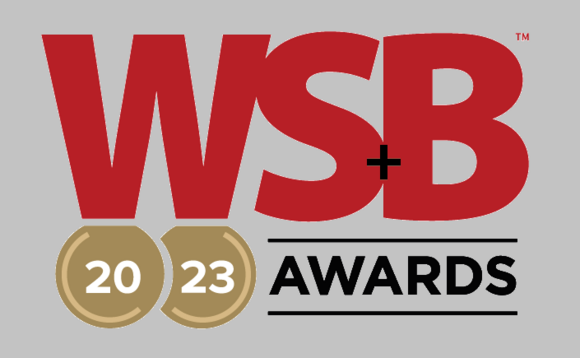 This year's Workplace Savings and Benefits Awards – accolades that recognise both employer and provider excellence – are now open for entries.
The awards - which are now in their 11th year - aim to find and recognise the employers which have the best benefits teams and offerings to staff and have done the most to improve these over the past 12 months.
In addition, the awards look to reward the best pension and benefit providers - recognising those that have done the most to help employers and their staff over the past year.
The awards will be presented at an event in London on Thursday 7 September. To book your table contact Will Bolton via [email protected] or on 020 7484 9796.
Entering the awards
Register to enter the awards. To register to enter the awards, please visit wsbawards.co.uk and let us know the categories you plan to enter, along with your contact details. Registration is hugely important. Registering to enter for the awards will mean we can send you essential updates about the WSB Awards as soon as they are published.
Complete an online entry form and upload your submission. The deadline for completed entry forms and submissions is Friday 19 May 2023.
If you have any queries regarding the entry process, please contact Sabrina Rodrigues via [email protected]
Further information about entering the awards can be found at: wsbawards.co.uk
The categories for this year's awards are as follows
Employer Awards
Best Benefits Strategy/Innovation of the Year
Best Pensions Strategy of the Year
Best Communications/Engagement Initiative of the Year
Best Healthcare and Wellbeing Strategy of the Year
Best Financial Education Strategy
Best Flexible Benefits Strategy
Best Mental Health Wellbeing Strategy
Consultant and Provider Awards
Benefits Innovation of the Year
Employee Benefit Consultant of the Year
Pension Consultant of the Year
Group Risk Consultant of the Year
Healthcare and Wellbeing Consultant of the Year
Benefit Communication Initiative of the Year
Best Use of Technology for Benefits Award
Car Scheme Provider of the Year
Financial Education Provider of the Year
Group Risk Provider of the Year
Health Cash Plan Provider of the Year
Health and Wellbeing Provider of the Year
Pension Provider of the Year
Wellbeing Initiative of the Year
Mental Health Initiative Provider of the Year
International Benefits Provider of the Year
Share Scheme Provider of the Year
Workplace Savings and Benefits Initiative of the Year
Diversity and Inclusion Excellence Award
Further information
To find out more about the WSB Awards 2023, visit the awards website at: wsbawards.co.uk