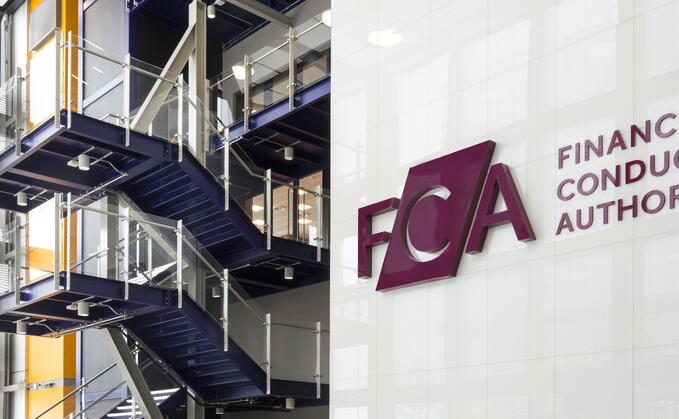 The Financial Conduct Authority (FCA) and Prudential Regulation Authority (PRA) have unveiled a consultation paper today (25 September), aiming to toughen their fitness and propriety framework and crack down on non-financial misconduct cases.
As part of their work on diversity and inclusion in financial services, the regulators have proposed the introduction of further rules and guidance to highlight that non-financial misconduct - which will include bullying and sexual harassment - "poses a risk to healthy firm culture".
"This guidance will help ensure firms can take decisive and appropriate action against employees for such behaviour," they explained.
Under the proposals, non-financial misconduct will be treated as 'misconduct' rather than have a separate principle, the regulators said. It will also become part of the 'fit and proper' test.
This will mean that, if professionals are found to have committed serious non-financial misconduct inside or outside of the workplace - such as sexual or racially motivated offences - they will no longer be deemed fit and proper to work in financial services.
In such instances, the regulators could impose a partial or full prohibition, "depending on the level and type of risk posed by the individual in question".
Misconduct that could damage public confidence in financial services would also result in a lack of fitness and propriety, the FCA and PRA explained.
Diversity and Inclusion
The consultation paper also set out proposals to boost diversity and inclusion, as well as reduce groupthink and unlock talent in the industry.
The diversity standards will be "flexible" and "proportionate", the FCA and PRA said, with greater requirements placed on larger companies.
These will include: the development of a D&I strategy setting out how companies will achieve their objectives and goals; the collection, reporting and disclosure of data against certain characteristics; and the setting of targets to address underrepresentation.
However, the regulators explained the latter two requirements would only apply to larger firms.
The aim of the reforms is to not only increase diversity and inclusion but also achieve "better internal governance, decision making and risk management" through a more diverse industry, the FCA and PRA explained.
FCA chief executive Nikhil Rathi said: "For UK financial services to be competitive and for the companies in it to be well run with healthy work environments, it is vital they attract, retain and promote the best talent. The data suggest this is not happening. Our proposals will encourage the largest firms to put in place plans and report against their delivery.
"UK financial services has long been a magnet for best-in-class talent globally. Increasing levels of diversity within firms can help attract and unlock talent, supporting the sector's international competitiveness.
"We have taken a lead among regulators in taking a clear stance that non-financial misconduct, such as sexual harassment, is misconduct for regulatory purposes. We are strengthening our expectations on how the firms we regulate consider such misconduct when deciding whether someone is fit and proper to work within the industry."
PRA chief executive Sam Woods added: "Diversity and inclusion play an important role in guarding against groupthink within firms. Firms in which a broad range of perspectives is welcomed and encouraged, will manage their risks better, advancing the PRA's objective of safety and soundness. Stronger diversity and inclusiveness should also make firms more competitive by enabling them to attract a wider pool of talent.
"We are tabling proposals today which we think will advance our objectives, alongside existing core parts of our regime such as capital and liquidity requirements, and we welcome views on them from all stakeholders."
The FCA was recently criticised by lawyers for its lack of guidance on non-financial misconduct cases - in the wake of the Crispin Odey scandal - after the regulator promised an update on the matter in 2021.
Eversheds Sutherland employment partner Sophie White said the consultation signals commitment to diversity from the two regulators, but "recognised the importance of proportionality", meaning smaller firms with less than 250 employees and limited scope firms are not subject to certain rules, such as reporting on diversity targets and strategies.
However, White said all firms will have to pay heed to the rules on non-financial misconduct, and the consultation has brought more certainty to firms by adding "detailed and specific proposed changes to the rules" on this area.
She said: "In order for larger firms to comply with the reporting proposals, data collection will be central to progress. The manner and success of its collection across companies to provide comparisons and create a benchmark will be vital. I believe that the strength of the structures used for data collection and the use of it to create a sustainable pipeline of diverse talent that reaches the top of an organisation will be key. But meeting this ambition will be made difficult if engagement with employees around the importance of data collection, and how the data will be used, is not done correctly."
"The road towards greater diversity is signposted with carrots and sticks. But the FCA and PRA see that more carrot than stick will be the best way forwards. They have dropped a number of proposals specifically around how the accountability of senior managers would work (whilst still ensuring responsibility for D&I is key), proposed requirements for board recruitment, succession planning and talent pipelines, and perhaps most significantly the potential withholding of regulatory approvals for senior management functions, which many firms were against."
White said the FCA's and PRA's intention is to ensure flexibility when implementing the reporting requirements, while also pointing out non-compliance will lead to "supervisory and enforcement powers".
"Firms will also be likely to take the carrot approach, as forcing the issue rarely results in better outcomes. There's a long journey ahead for true diversity and inclusion, but everyone knows the destination is worth getting to."
The consultation will be open until 18 December 2023, while the publication of the rules is expected for 2024.
This article was originally published on PP's sister title Investment Week and added to by PP