Guaranteed Minimum Pension (GMP) reconciliations - is it Groundhog Day?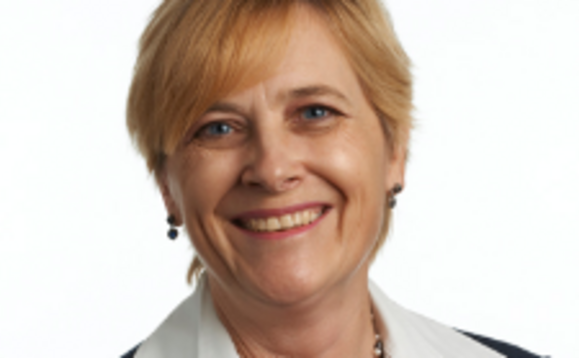 Geraldine Brassett asks whether we are seeing Groundhog Day or déjà vu with GMP reconciliations.
Perhaps, bearing in mind that Groundhog Day is defined as 'a situation in which a series of unwelcome or tedious events appear to be recurring in exactly the same way', I may be being a little harsh relating this to the reconciliation of Guaranteed Minimum Pensions (GMPs).
Nonetheless, for schemes still contracted out on 5 April 2016, when contracting out ceased, it might start to feel a little like Groundhog Day. Why? Because even if good progress has been made with reconciling (and possibly rectifying) the GMPs for deferred and pensioner members, the process now needs to start all over again for members who were still in contracted out employment on 5 April 2016.
Approximately 12 months ago the Pensions Administration Standards Association (PASA) released a series of guidance notes covering GMP reconciliation and rectification. While much of that content also applies to active members, at that time details of the timing and format of the data for active members was not available.
Happily (I think?) we now have much greater clarity and PASA will shortly be issuing further guidance designed to help trustees and administrators navigate their way through the reconciliation process for these active members.
So, what is different? Well that is where the Groundhog Day aspect comes into it - much of it isn't different but there are some steps and nuances that those undertaking these exercises need to be aware of.
The first step is to request the data from HMRC, which can be done now. While the active data isn't yet available, HMRC has advised that it expects to be in a position to provide this by the end of the first quarter of 2017.
But that doesn't mean that nothing can happen now. The data will, as previously, include important items such as contracted out service dates and so on and, again, as previously, it will provide GMPs for reconciliation purposes.
The right time
While that might seem obvious, the difference in this case is that most schemes do not calculate the value of a member's GMP until such time as they leave the scheme, and so GMP figures for all members in scope will need to be created, ideally through a bulk, automated process.
Now is perhaps the ideal time to calculate the GMP figures and, at the same time, undertake some due diligence on the data.
Our understanding is that the GMPs on the HMRC data will be calculated as at 6 April 2016.
The PASA guidance, when released, will also help with the practicalities in terms of accessing the data and cover points of detail such as the different member types, the position on post 5 April 1997 joiners and points to check and be aware of.
As this exercise is likely to feature in plans for 2017, schemes affected should also plan for a re-run of their Scheme Reconciliation Service (SRS) data.
This is not to experience another Groundhog Day moment, but to ensure that any member who was active at the point any original SRS data file was run but who subsequently left the scheme before the date contracting out ceased is included in the overall reconciliation.
Our present understanding is that requests for re-runs will not be accepted before June 2017 to allow time for the closure scan.
Will everything be the same? We hope not. We expect that the reconciliation for actives will be a much simpler process and that the percentage of members with queries will be lower.
So maybe less Groundhog Day and more déjà vu? However you choose to view this, it is important not to ignore the need to undertake this reconciliation exercise.
Geraldine Brassett is chair of the policy and strategy committee and chair of the GMP working group at the Pensions Administration Standards Association
More on Law and Regulation
Back to Top