Solution-focused schemes will bring dashboards to life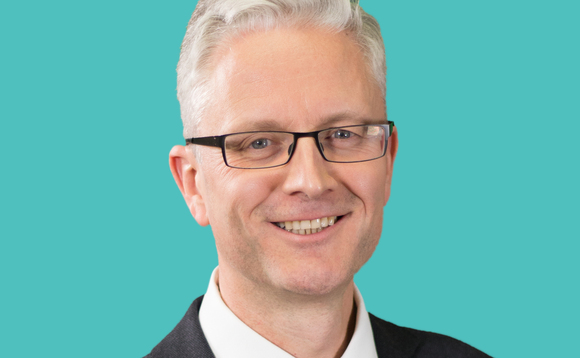 While the dashboard timeline needs to be flexible enough to help the least well-prepared schemes get ready, Nigel Peaple says schemes are being constructive and solution-focused.
Pension dashboards will offer people a potentially transformative experience of pension saving, by enabling them to see the overall value of their pension entitlements, including the state pension, in a single place. The Pensions and Lifetime Savings Association (PLSA) has long argued that this could be a valuable means of helping savers to plan for retirement, but only if dashboards are delivered with savers' interests at their core.
The data standards that underpin dashboards will be crucial to this. They will govern what pensions information savers will, and will not, be able to see on dashboards. The Pensions Dashboards Programme's (PDP) recent call for input on data standards has helped to flush out what data schemes are likely to be able to supply to initial dashboards. It has also highlighted the very real challenges they face, which the PDP and policymakers will have to take into account in developing their onboarding timeline.
In preparing our response to the call for input, we have consulted PLSA members through our policy committees and our pensions dashboard co-ordination group. We've also tried to take in the full range of views in our membership through a dedicated dashboard survey. This has provided us with some helpful insights into schemes' readiness to provide data to dashboards.
For those who've not followed the programme closely, the government has stated that schemes will have to supply, at most, data available on annual benefits statements (or on request) to initial dashboards.
Our member survey suggests that 75% of schemes believe they will be able to make this data available within 24 months, provided they can overcome some significant data challenges (e.g. correcting incorrect key identifiers, such as surname, which can hinder the matching process). This is encouraging and bodes well for the programme. Nevertheless, we should not shape the onboarding timeline to suit the capacity of the best-placed schemes - it needs to be flexible enough to cater for those who might need more time to prepare.
The PDP has proposed that the information savers most want to see on dashboards is an estimated retirement income (ERI) for all their pension entitlements. This is supported by the available consumer research. We believe this is the right approach, as it will enable savers to see consistent information about their pension entitlements - regardless of the mixture of pensions they might hold.
However, we cannot ignore the challenges this presents. Although it is relatively straightforward for defined contribution (DC) schemes to provide a statutory money purchase illustration (SMPI) estimate, each scheme will calculate these on the basis of different underlying assumptions. This could undermine the simplicity and consistency dashboards should offer. One solution to this might be to allow dashboards to do the maths. They could use accrued DC entitlement as a base (with no assumption about continued contributions) alongside a set of consistent, government-approved assumptions about investment growth, retirement age, and other factors.
Equally, for defined benefit (DB) schemes, there is little consistency when it comes to retirement quotes. Each scheme tranche could have its own specified retirement age and different schemes may have different practices when it comes to assumptions (or not) about future service. These specificities will influence the estimated retirement income, not to mention when it will come into payment. There is no easy way around this, though an approach that enables dashboards to present some of this contextual information, and signposts to schemes, will help.
Alongside ERI, it is essential that dashboards include data on accrued entitlements, including signposts to information about any special features products contain that might provide valuable guarantees or additional benefits (e.g. spouse's pensions or guaranteed annuity rates). The last thing we want is for savers to give up valuable guarantees on the basis of snapshot information presented on a dashboard. It's important savers understand where these features are present, so they can plan effectively for retirement.
The conversations I've had with schemes indicate they are starting to consider how they might solve some of these challenges. In assessing the responses to the Call for Input, the PDP will find that schemes are constructive and solution-focused. Despite the competing regulatory challenges they face, schemes are now focusing on options for bringing dashboards to life.
Nigel Peaple is director of policy and research at the Pensions and Lifetime Savings Association (PLSA)
Read more about the PLSA's latest research on schemes' views on dashboard data here.
More on Admin / Technology
Back to Top