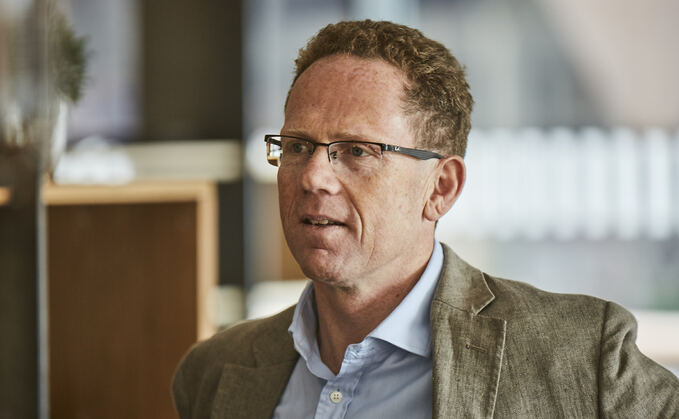 As world leaders gather in Sharm El-Sheik for this year's COP27 conference on climate change who could have predicted how, just one year on from the previous UN climate summit in Glasgow, events on the world stage would unfold? War in Ukraine, rising energy costs and a cost-of-living crisis have all combined at a time when world economies are still recovering from the effects of a global pandemic.
Not only is there a renewed emphasis on accelerating renewable energy but heightened political tensions in the West have spotlighted a greater need for energy security. These objectives are not mutually exclusive but rather inextricably linked. Despite the short-term need for fossil fuels, the emphasis should be on long-term renewable energy. Delaying decarbonisation decisions now will only cost more in the future.
Opportunities to fund the transition gap
Direct investments in clean energy are one of the most tangible ways for investors to allocate to the energy transition. These typically involve construction of new wind and solar farms, as well as battery storage units, which directly contribute to decarbonising the global economy. As thousands of trillions of dollars are needed to finance this transition, we believe this represents a significant opportunity for the private sector to step in.
We also see emerging growth opportunities in the transition to net zero. Electric vehicle charging,
nuclear fusion, green hydrogen, zero-carbon cement and data-enabling technologies to improve data quality across platforms, as well as sustainability-linked loans to encourage green energy in homes, are all areas where we have provided finance or will look to fund projects. Increasing the level of green investment will create jobs and economies of scale, leading to energy efficiencies that will contribute to economic growth. It underpins our overriding principle of inclusive capitalism.
Hurdles remain in transition finance
This is not to say that transition finance won't face headwinds. There must be more innovation around financing. There needs to be more scale and much greater scrutiny of greenwashing. Regulation and policy will be key drivers in enabling more finance mechanisms.
In this regard we welcome the minimum energy efficiency standards, which will tighten significantly over the next 10 years, as the government mandates changes to take the market closer to net-zero. The UK government has also set out plans for the new future buildings standard, aiming to deliver highly efficient non-domestic buildings that use low-carbon heat, and ensuring they are more environmentally friendly and fit for the future.
As long-term investors in the built environment, we believe we have a pivotal role to play, not only in decarbonising portfolios on behalf of our clients, but in helping the real economy transition to net zero by holding businesses to account on their transition plans.
The private sector will be critical in tackling the climate crisis and delivering on net-zero emissions. We need global collaboration as well as clear, joined-up regulation to achieve the meaningful change that is needed.
As a company, LGIM is committed to creating a better future through responsible investing. Our purpose as a business is unequivocal - we aim to protect our society and future generations to come from the damaging effects of climate change.
Bill Hughes is global head of real assets at Legal & General Investment Management