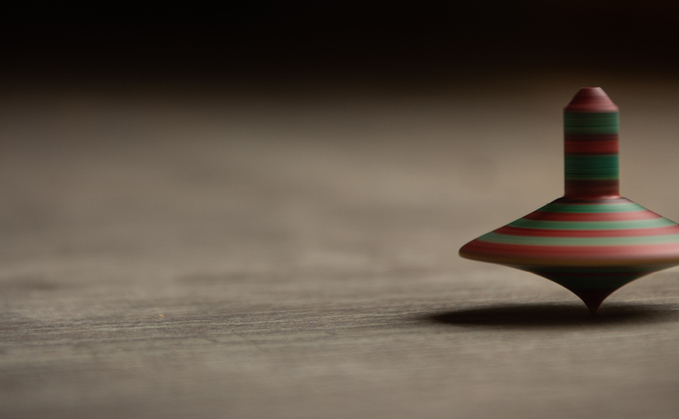 Newton's Brendan Mulhern examines the conditions that have led to increasingly high levels of inflation, and what this means for defined contribution (DC) investors.
Deglobalisation
Prior to the 2008 global financial crisis, globalisation was generally considered to be a positive force, in which free trade and the free movement of capital, labour and knowledge resulted in a more efficient world that was generally judged to be mutually beneficial. This narrative in Western populations has steadily changed since then, as persistently weak economic growth in the West contributed to growing scepticism around whether globalisation really is in their best interests. This has been exhibited by a spark of populist politics: Donald Trump was elected as US president with his 'America First' vision, and the UK left the European Union following a referendum. A similar theme has also played out throughout Europe and China.
As the West has demonstrated greater concern for national self-interest, frictions between nations have also been rising, most notably between the US and China. Both countries have implemented restrictions on the other for the import and export of goods, in particular in the technology sector. The extent to which the West relies on China's manufacturing base, especially for strategically important components, has raised fears, and is encouraging nations to become increasingly self-sufficient.
Russia and Ukraine
While this trend of deglobalisation started long before Russia's invasion of Ukraine, we believe that the subsequent financial sanctions imposed by the West and the halting of trade with Russia and its allies has presented a more definitive end to globalisation.
Russia's invasion of Ukraine has revealed the heavy reliance of Europe on Russian energy, and the associated risks. The European Commission has announced that the EU's dependency on Russian gas will be cut by two-thirds by the end of 2022, and the UK has shared plans to phase out imports of Russian oil in the same time frame.1 In addition, the US has completely banned Russian oil, gas and coal imports.2 The situation in Ukraine is therefore likely to encourage Western governments to invest in the onshoring of manufacturing and the rebuilding of their industrial base and strategic industries, particularly where there are concerns about national security.
Whatever views one may have about globalisation, it has led to an incredibly efficient system of globalised productions. As the pillars of globalisation are eroded, the system is likely to become less efficient, raising the costs of production.
Shift in policy
Since the onset of the Covid pandemic, there has been a clear shift away from dominant monetary and recessive fiscal policy, towards a greater role for fiscal policy. A fragmented world is likely a less efficient one, and with higher prices and pressure on the cost of living comes increased fiscal stimulus. The US Congress has been considering rebates of US$100 for Americans, given soaring petrol prices,3 and in the UK the government has announced that all households will receive £400 to ease the impact of the increase in energy costs.4 The unintended result of this, however, is that this fiscal stimulus is monetised - by giving people more money, the underlying price pressures will only be exacerbated.
What next?
All of these factors in combination are not only leading to higher inflation, but also to a higher interest-rate environment than we have been accustomed to in recent times. Over the last 40 years, we have witnessed lower highs and lower lows in terms of rates, and this is likely to have come to an end. Along with higher interest rates come lower levels of leverage, which until now have been accommodated by monetary policy.
In recent decades a significant proportion of total returns for asset owners has come from capital appreciation rather than income. The use of leverage to boost asset prices through financial engineering has become common practice. If interest rates are no longer in structural decline, the scope for further gains from financial engineering may diminish.
One example of where we see opportunity in this environment is commodities. As countries continue to reduce their trade linkages and focus on domestic production, there will be a requirement to build more infrastructure, in particular as governments seek to 'green' the economy and onshore their renewable energy resources. Commodities that constitute the raw materials of production processes have historically had a more reliable relationship with inflation. In a DC context, schemes may wish to consider an allocation to multi-asset portfolios with the flexibility to gain selective exposure to such assets when the time looks right.
Investing in a disinflationary world has been a relatively straightforward affair. Both equities and bonds have been in structural bull markets for 40 years. We think that financial markets will be more challenging to navigate from now on, and we believe that the 'beta wave' that carried bonds and equities for a long time is over. DC schemes will need to think how they can deliver the best outcomes for members, and it is in this environment that we believe active investment has a particular opportunity to demonstrate its purpose.
To learn more about Newton, click here.
Sources:
This post is funded by Newton
Important information
This is a financial promotion. These opinions should not be construed as investment or other advice and are subject to change. This material is for information purposes only. This material is for professional investors only. Any reference to a specific security, country or sector should not be construed as a recommendation to buy or sell investments in those securities, countries or sectors.
Issued by Newton Investment Management Limited. 'Newton' and/or 'Newton Investment Management' is a corporate brand which refers to the following group of affiliated companies: Newton Investment Management Limited (NIM) and Newton Investment Management North America LLC (NIMNA). NIMNA was established in 2021 and is comprised of the equity and multi-asset teams from an affiliate, Mellon Investments Corporation. In the United Kingdom, NIM is authorised and regulated by the Financial Conduct Authority ('FCA'), 12 Endeavour Square, London, E20 1JN, in the conduct of investment business. Registered in England no. 01371973. NIM and NIMNA are both registered as investment advisors with the Securities & Exchange Commission ('SEC') to offer investment advisory services in the United States. NIM's investment business in the United States is described in Form ADV, Part 1 and 2, which can be obtained from the SEC.gov website or obtained upon request. Both firms are indirect subsidiaries of The Bank of New York Mellon Corporation ('BNY Mellon').