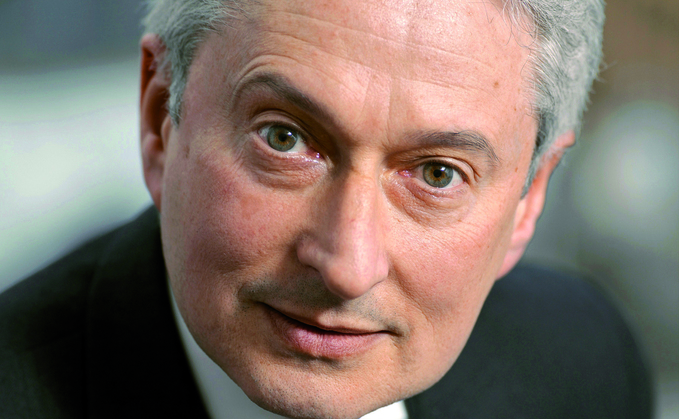 In the latest in his series of monthly columns for Professional Pensions, Robin Ellison says it is probably OK to organise an industry demo outside HMRC offices protesting against the excesses of the new pensions taxation legislation.
In abolishing the lifetime allowance, HM Treasury is doing its best to simplify our lives. The HM Revenue & Customs (HMRC) approach to tax simplification is rather more idiosyncratic. Its Guidance on the Public Service Pension Schemes (Rectification of Unlawful Discrimination) (Tax) (No 2) Regulations 2023, for example, introduces a glossary of (mostly) new terms. A bottle of PP's finest bubbly [or at least a congratulatory 'well done' email - Ed] to anyone who, without Google and from memory, can identify the following special terms noted in the glossary:
2015 scheme
Chapter 1 scheme
Chapter 1 legacy scheme
Chapter 1 new scheme
Chapter 2 scheme
Chapter 2 legacy scheme
Chapter 3 scheme
Final salary underpin
Immediate choice
Legacy scheme election
New scheme benefits
New scheme benefits election
Options exercise
Protected member
Remediable service
Remedy period
Relevant pension tax charges
Rollback
Section 2
Taper-protected member
Unprotected member
Deferred member carve-out, and of course . . .
DBLSDB, MVC, PIP, CARE, PPA, LTA, AA, BCE, SA, HMRC, PAYE, PSTR and PSPJOA
If we get it wrong, HMRC has been given the right to recover underpayments of tax in some cases until 2047. Meanwhile, in relation to the lifetime allowance (LTA), we thankfully now have dedicated guidance and another 21 pages of primary legislation (see: Abolition of the Lifetime Allowance). It needs us to understand:
Pension commencement lump sums (PCLS)
Serious ill health lump sums (SIHLS)
Uncrystallised funds pension lump sums (UFPLS)
Trivial commutation lump sums (TCLS)
Winding up lump sums (WULS)
Uncrystallised funds lump sum death benefit (UFLSDB)
Defined benefit lump sum death benefit (DBLSDB)
Pension protection lump sum death benefit (PPLSDB)
Annuity protection lump sum death benefit (APLSDB)
Flexi-access drawdown lump sum death benefit (FADLSDB)
Drawdown pension fund lump sum death benefit (DPFLSDB)
Trivial commutation lump sum death benefit (TCLSDB)
And we also need to remember that schedule 32 sets out that the payment of PCLS, SIHLS and UFPLS are BCEs (benefit crystallisation events). Section 166 and schedule 29 set out that an individual whose crystallised funds exceed their available LTA can be paid a lifetime allowance excess lump sum (LTAELS). And schedule 29 sets the maximum PCLS at the lesser of 25% of the capital value of the individual's pension benefits coming into payment and 25% of their available LTA. It sets the maximum tax-free amount of an UFPLS at 25% of an individual's available LTA. For individuals subject to the standard LTA of £1,073,100, this means the maximum for both is £268,275. Section 168 sets the rules for lump sum death benefits and schedule 29 provides further detail.
If we are still awake, we can expect the Pensions and Lifetime Savings Association (PLSA) to push back on all this on our behalf, arrange a meeting with the chair of HMRC and arrange for a ceremonial public shredding of this absurdity.
Sanctions
The Pensions Regulator (TPR) is fining companies who claim not to have had their re-enrolment reminders for not filing in their forms, and most of the appeals to the First-tier Tribunal have failed. It's really hard to prove a negative, but there is no record of TPR reminders being sent recorded delivery, or of a chaser phone call or an email. Given that the post is as erratic as it is at the moment, the legal presumption that if posted it is received probably needs a re-think. And in any event, regulators should try and follow the Regulator's Code rather than the abusive behaviour of some local authorities (see the Manifesto Club note on how local authorities are abusing Community Protection Notices). What TPR is doing may be legal, but it doesn't seem ethical.
On the other hand, fines may in the end not be sufficient a sanction. A fascinating study, combining academic rigour and enthralling writing, examines the history of crimes and penalties (Peter Baldwin, Command and Persuade, MIT Press, 2021). It discusses third-level inchoate offences (eg thinking about committing an activity which itself may not be a crime). It should be required reading for all regulators. We may have forgotten that witchcraft, adultery and just thinking about a crime (along the lines of Minority Report, which was intended as a satire) were and are offences. The way to stop continuing breaches of the chair statement rules is to enhance the punishments. Members' outcomes might be improved by the re-introduction of torture, transportation, prison without a time limit, the death penalty, flogging (public) or possibly house-arrest. And we probably have the bandwidth to spend time responding to a consultation document on more draconian sanctions.
Regulators and morals
The Crispin Odey episode (investment management), the Philip Schofield episode (TV presenting), the Huw Edwards episode (newsreading) and the architecture episode all explore whether the behaviour of individuals is any of the business of the press or the regulator.
Politicians have called for inquiries and sanctions, and regulators have announced inquiries. Regrettably we do not yet have an Artists Regulator (Picasso and Cezanne would be refused a licence to paint, and purchasers barred from buying their art. Existing works would be confiscated and destroyed); and foolishly we have now prevented the Lord Chancellor from censoring theatre productions and literary works.
The issue is emphasised by the TPR announcement that the training of trustees needs to be tightened up, presumably including introducing requirements for them to be fit to practice. Fitness should include (1) actual fitness (100 press ups for men, 50 for women, per day, excluding weekends) (2) obesity certificates and (3) adultery certificates (same or different sexes). There is evidence that that would result in better trustee decision-making. No, really. If applied to politicians, Lloyd George would have been unable to introduce state pensions, but there is always a price to pay for purity in public life.
The first sanctions could be imposed against regulators by regulators (see Insolvency Service reprimands regulator body for the first time). Perhaps one of the first infrastructure projects promoted by the Chancellor's Mansion House speech on pension fund investment policy could be a new ESG-compliant prison outside Brighton reserved for TPR prosecuted convicts.
Pensions and spies
We should be proud that pensions are now a subject of interest to our spooks. Ted Allbeury is a now less famous but no less well-written analogue of Mick Herron/John Le Carre. In his No Place To Hide (1984), following some derring-do which didn't go too well, the hero agent after being debriefed by the equivalent of M, explores the philosophy of default choices in pensions:
'There was another query from Finance. Do you want to add a voluntary contribution to your pension scheme? They've made some new deal with the insurance company so that you can increase your pension by a separate policy funded by you. Let them know sometime if you're interested. There's some bumph on the way to you.'
'I'll drop them a note when I've seen it.'
And now MI5 (well at least the police) are also becoming obsessed by pensions and the security of the nation (see Met police abused counterterrorism powers by arresting French publisher in London). A report on the episode concludes that the police intervention was overkill, and that there is a right to protest about pensions without being keelhauled by the old bill (see: Independent Reviewer of Terrorism Legislation, Report on use of Schedule 7 Powers against Ernest Moret). So, it's probably OK for the PLSA and the Association of British Insurers to organise a demo outside HMRC offices on the excesses of the new pensions taxation legislation. We should all attend if it doesn't rain.
Robin Ellison is, among many other things, the chairman of the College of Lawmakers, a retired pensions lawyer, a visiting professor in pensions law and economics at Bayes Business School, City, University of London and chair of several pension funds