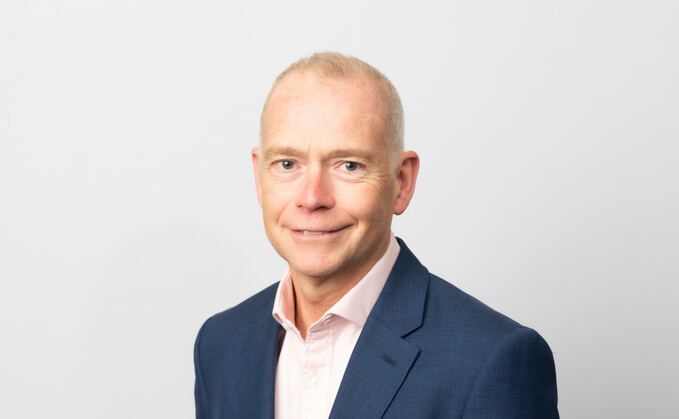 Professional Pensions spoke to Independent Trustee Services' executive chairman Chris Martin as part of an exclusive series of interviews with some of the finalists of the UK Pensions Awards 2021. This is what he had to say…
What have been your main achievements as an organisation over the past 18 months?
We are proud to be at the forefront of key industry changes. In the area of diversity, we are among those leading the way in the professional trustee industry with 44% of our trustee directors being female and 19% of our directors/trustee support team being of BAME origin. We are also passionate about career trusteeship with two of our board directors having been professional trustees since their early-20s.
We have regularly contributed to the pensions press driving forward the conversation on ESG and climate change. This year we have worked with Atos to establish its net-zero target by 2035 for a £2bn+ DB scheme which is now a case study for best practice by Accounting for Sustainability, set up by the Prince of Wales to drive sustainable business practices.
We led the risk transfer market for pensions schemes in 2020 ­- involved with well over 10% of the activity for the year, more than any other independent trustee firm and we continue to lead the market in 2021 having been involved in over £6.5bn of deals in the first half of the year.
What do you believe sets you apart from your peers and contributes to your successes?
A collaborative ethos is at the heart of the way we work. A successfully run scheme will generally be the result of a true partnership between all stakeholders.
We help drive the agreed pension agenda. Our ability to choreograph scheme management leads to focused, cost-effective, and efficient advice.
We are nimble in our approach. We make decisions and implement actions quickly. We live trusteeship and invest heavily in being the very best at this.
Our scale is large enough to offer a depth and breadth of experience, plus a resilience to service that smaller professional trustee firms and sole traders struggle to match.
Our deep knowledge of the adviser and provider market enables us to optimise scheme costs and tailor advisor fees to the trustees' requirements.
Our ability to offer ancillary governance services alongside trusteeship provides clients with the capability to free up their focus to enable them to concentrate on core trustee activities
How has your business dealt with the challenges of Covid-19?
The pandemic has shone a light on the effectiveness of trustee boards. It has shown that more frequent, condensed meetings and working differently with key advisers have real benefits, leading to better and more timely decision-making.
We continue to encourage in person discussions, while leveraging technology in a time of rapid change and remain focussed on the strategic issues imperative to success.
The rapidly changing risk environment has also presented opportunities for many schemes. Being aware and being ready to act is the essence of effective trusteeship.
What are the key challenges facing your pension scheme clients at the current time and how are you helping them address these issues?
The DB scheme universe over the next 15 years will look very different to today. Schemes wil move from being reliant on sponsors to de-risking and risk transferring. To address this challenge, we have prioritised developing market-leading expertise in this space and have been involved in many ground-breaking risk transfer transactions.
For those schemes entering the Pension Protection Fund (PPF), as members of the PPF trustee advisory panel, we also now have considerable expertise in securing better member outcomes.
For DC schemes and Mastertrusts, it's keeping pace with regulatory and market change during a period of massive growth and development. Independent Trustee Services has consistently demonstrated that it is at the forefront of this change.
How will you continue to improve your services to pension scheme clients over the coming year?
Prior to the pandemic, we were already developing our team to support the governance arrangements of all schemes, no matter what the size or challenge. We continue to increase the breadth and depth of expertise and make it available to all of our schemes.
Some trustee boards lack a "wider governance framework" to support their decision-making and effectiveness, and so we launched a new service offering - our trustee governance office (TGO). Through the TGO we put in place the critical infrastructure to support trustee boards in setting and delivering their vision.
Independent Trustee Services was shortlisted in the Independent Trustee of the Year category of this year's UK Pensions Awards.
The winners of the UK Pensions Awards 2021 will be announced on Tuesday (14th September). Find out more about the awards here.