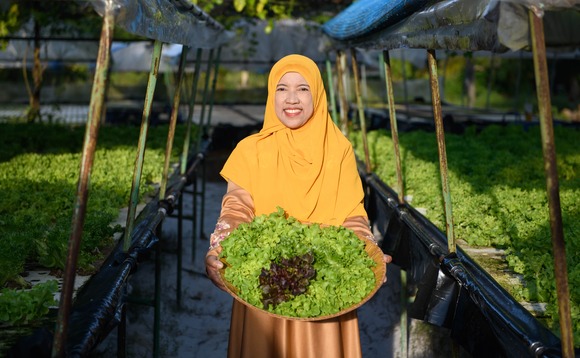 The 2030 deadline for the UN Sustainable Development Goals (SDGs) is fast approaching, but progress so far has been much too slow.
Overall, progress has been particularly slow in emerging markets. Robeco has recently published a paper setting out how it is possible to help emerging markets achieve the goals by investing in companies whose activities are making a positive impact towards the SDGs.
The challenge facing emerging markets
In 2015, all the member states of the United Nations adopted the 17 Sustainable Development Goals - a collection of interlinked global goals designed to represent a "blueprint to achieve a better and more sustainable future for all". They seek to promote sustainable economic growth, advance social inclusion and safeguard the natural environment.
But overall progress has been far too slow, and there's clear evidence that emerging markets are on average further away from meeting the SDGs than developed countries. If the SDGs are to be reached by 2030 - their due date - progress needs to speed up everywhere, but especially in emerging markets.
Inclusion in financial markets is key to achieving the SDGs
Unfortunately, emerging markets face a range of hurdles on the road towards attaining the SDGs. One of the most significant is gaining sufficient access to financing. And not only is more financing required for activities that help countries meet the SDGs, there's also a pressing need to cut financing of activities that are in conflict with the SDGs' aims.
The challenge for sustainable investors is to find ways of providing more financing to countries that are a long way off reaching the SDGs, while making sure it only finds its ways into activities that are in support of the goals and do not conflict with them. This requires a deep understanding of the impacts of companies' activities on progress towards the SDGs.
SDG-aligned investing in emerging markets
We have analysed the impact on progress towards the SDGs of all the companies in the MSCI Emerging Markets Index using our SDG Framework. We found that 26% of firms have a negative impact on progress towards the SDGs, 22% do not make a significant contribution either way, and around 52% of companies contribute positively to the goals.
The chart below shows the proportions of companies in the MSCI Emerging Markets Index making positive (blue) and negative (purple) contributions to individual SDGs. For example, 35% of the companies in the benchmark contribute positively to SDG 9 - Industry, Innovation and Infrastructure. Conversely, 12% of companies have a significant negative impact on SDG 13 - Climate Action, while 2% make positive contributions towards this goal.
Some SDGs are not very investable: no companies support (or significantly harm) SDG 10 on Reduced Inequalities, which aims to reduce socioeconomic inequalities at a macroeconomic level that companies have little direct influence over.
Source: Robeco
There are plenty of opportunities to do good
There's huge scope to invest in companies from emerging markets that are making a meaningful positive impact on progress towards… continue reading.
This post is sponsored by Robeco.